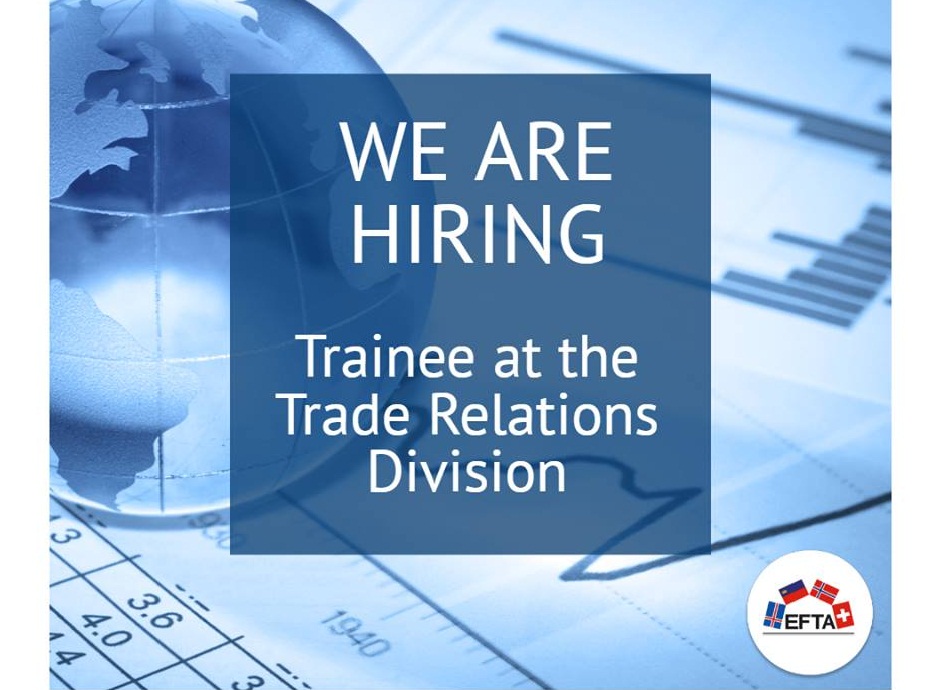 European Free Trade Association (EFTA) Traineeship in the Trade Relations Division 2019
Deadline: November 25, 2018
Applications are invited for the European Free Trade Association (EFTA) Traineeship 2019. The aim of the traineeship is to provide civil servants and other qualified applicants with a background in customs opportunities for training and familiarisation with the work of the EFTA Secretariat, particularly in the area of free trade agreements.
The TRD has responsibilities for the exploration, negotiation and implementation of preferential trade arrangements with non-EU partner countries. The trainee will be assigned to specific tasks primarily in the field of trade in goods (e.g. customs, rules of origin, trade facilitation), including technical analyses on market access, review and amendments to customs tariff tables, notifications to partner countries, etc.  Tasks pertaining to other fields of work covered by the TRD may occur.
Remuneration
Trainees receive a flat monthly allowance of CHF 2,425 and accommodation in individual flats.
Eligibility
Applicants should be customs officials from national administrations of the EFTA States (Iceland, Liechtenstein, Norway and Switzerland) or candidates with a similar background and experience;
Have knowledge of standard office IT applications (Microsoft Office);
Work experience of at least 2 years in a relevant governmental service or similar experience;
Be fluent in written and spoken English and have good working knowledge of French is an advantage;
Have an analytical mind with ability to do relevant research and prepare documents in English;
Be flexible and motivated team player and capable of taking on a wide variety of tasks,
Application
For more information, visit EFTA Traineeship.