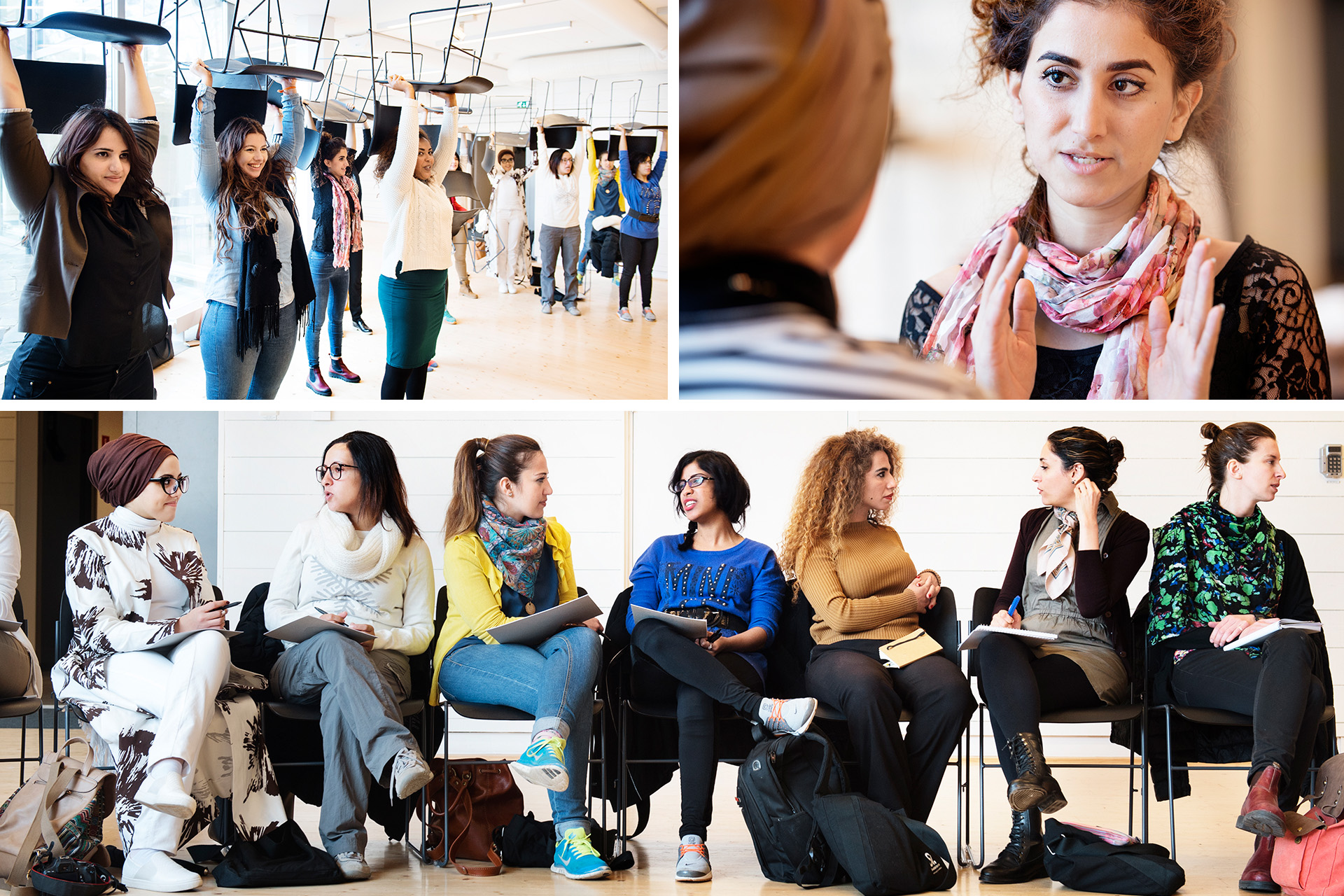 Apply for She Entrepreneurs Leadership Programme 2019 (Fully Funded to Sweden)
Deadline: January 8, 2019
Are you a woman with a vision? Do you want to develop as a social entrepreneur to lead change? Apply to a leadership programme unlike any other and take your social business initiative to a whole new level.
She Entrepreneurs is a recognised leadership programme for young emerging women social entrepreneurs in the MENA-region and Sweden. It is leadership training within the context of working for an equal and sustainable society using entrepreneurial principles, and the programme is based on real business experiences and collaborative learning. At the heart of the programme is personal and professional development. The aim of She Entrepreneurs programme is to support young women social entrepreneurs by giving them the tools and methods they need to develop their social enterprise.
Many women entrepreneurs face unnecessary and made-up obstacles because of their gender. She Entrepreneurs wants to capitalise on these women's capacities of bringing solutions to many of society's major challenges. She Entrepreneurs is intended for women who have already started to build a social business. It is not enough to dream of social change; one must also find it exciting to take risks to accomplish that change. If you are a social entrepreneur, you know how to turn ideas into action, and you want to understand how to develop your business to make it more effective at creating value for society and generate money.
Benefits
She Entrepreneurs will give you:
The opportunity to develop your own social business initiative and acquire personal skills and innovative tools.
Support to think like an entrepreneur – from generating ideas to executing a strategic and sustainable business model.
Increased knowledge on topics such as social entrepreneurship, business development, communication, branding, sales, finance and funding.
Individual feedback on your social business initiative from leading social and business entrepreneurs and group mentors in Sweden and MENA. This feedback will give you the chance to rethink and fine-tune your idea.
A strong and active network of likeminded women entrepreneurs who inspire and support each other in driving important changes in society.
Costs covered and arranged by Swedish Institute
Training and content
Accommodation, food and domestic transport during the programme
Flight tickets to and from module 1 and 2
Insurance covering acute illness and accident when in Sweden
Visa costs
Eligibility
You are welcome to submit your application if you are a woman entrepreneur between the age of 22 and 45 with a business that:
is already operational;
has the potential to develop a financially sustainable business model, generate a positive social impact, and contribute to the Sustainable Development Goals;
is based in Algeria, Egypt, Tunisia, Iran, Jordan, Lebanon, Morocco or Palestine.
In addition you should:
have a proficient command of both written and spoken English;
be willing to pay it forward by contributing at least two hours of pro bono mentorship to a junior entrepreneur in your home country during the programme.
Application
Only applicants who have submitted a complete application will be considered for the programme. These are the steps in the application process:
Download and fill out the She Entrepreneurs 2019 application form
Go to the application portal
Upload the completed application form in English, including your contact details and the contact details of two reference persons
Upload an updated CV in English
Upload a photo (not compulsory).
For more information, visit Swedish Institute.