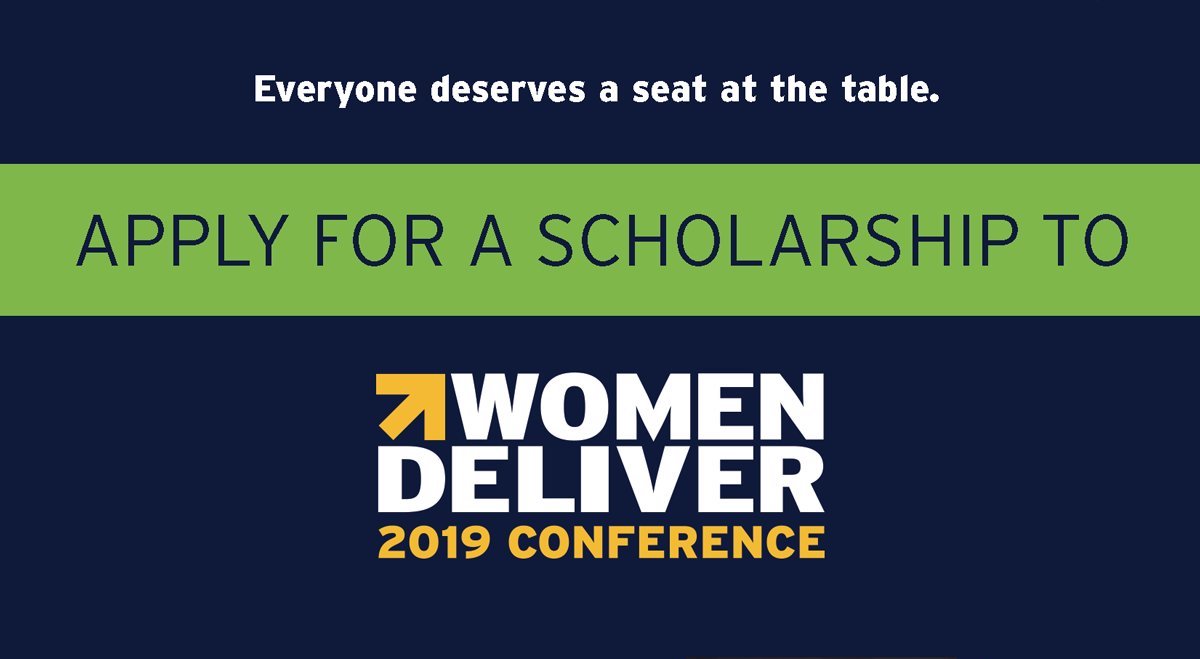 Women Deliver 2019 Conference Media Scholarship Program (Fully-funded to Vancouver, Canada)
Deadline: January 15, 2019
Applications are invited for the Women Deliver 2019 Conference Media Scholarship Program. The Women Deliver Conference is the world's largest conference on gender equality and the health, rights, and wellbeing of girls and women.
The Women Deliver 2019 Conference will focus on power, and how it can drive – or hinder – progress and change. Women Deliver stages attract the greatest minds, strongest activists, and most progressive leaders from across the globe. All journalists attending the conference will have access to high-level speakers and attendees representing experts in development, elected officials, global advocates and the next generation of leaders.
Cost
The Media Scholarship includes:
Conference registration
Economy roundtrip airfare
Hotel accommodation for days of the conference
Ground transportation for days of the conference
Per diem for days of the conference
Visa reimbursement
Health insurance
Eligibility
Open to journalists from around the world;
Applicants are not limited by age.
Application
Applicants would be required to provide:
Demographic and biography information
Outlet and beat
Explanation of why you want to cover
Link to relevant article(s)
For more information, visit Women Deliver.