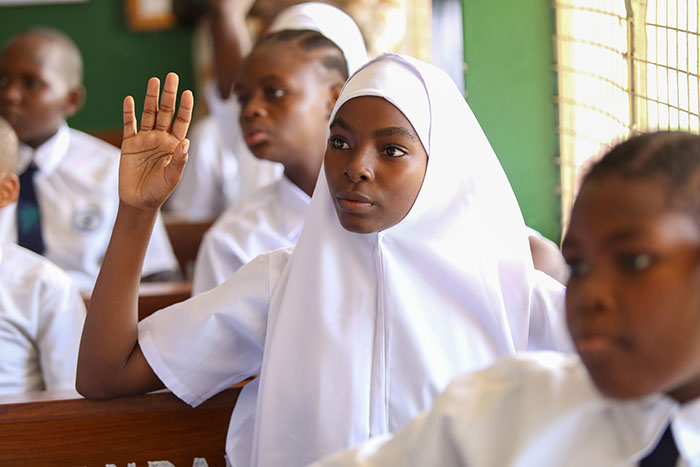 World Bank Group/Financial Times' Global Blog Writing Competition 2019 for High School Students (Win a trip to Washington D.C.)
Deadline: January 31, 2019
Entries are open for the World Bank Group and Financial Times' Blog Writing Competition for High School Students. They want young people with brilliant ideas and solutions, who will be most affected by the changing nature of jobs and skills to share their perspective on what could help better prepare them for the future.
Do you often wonder what kind of job you will have when you grow up? Do you think your school is preparing you for the work you may do in the future? What will classrooms and teachers of the future be like? Do you think there are better ways to learn? Do you have inspired and imaginative ideas to re-invent education? Are you between the ages of 16 and 19 and currently enrolled in high school or a secondary education institution? If this sounds like you, then enter our blog writing contest!
Competitions
Technology and the rapid pace of change are disrupting the way we live, learn and work. What we learn today may not help us in the future. Advances in technology like virtual reality and artificial intelligence will create new occupations and careers that are hard to imagine today. Schools need to prepare their students for tomorrow's challenges.
This builds on the recently launched Human Capital Project as well as the World Bank's World Development Reports on The Changing Nature of Work and LEARNING to Realize Education's Promise.

They want to hear from you! Tell them in your own words what you think about the future of schools and the education system. Some of the following questions may help start your thinking:
Will teachers become more, or less important in the education process and how will technology transform our schools including measuring how much students are learning?
How can we make sure all people, wherever they are born, have access to high quality education? What will be the responsibilities of governments, of employers or of individuals?
Huge amounts of data and knowledge are added online every minute, of every hour of every day including vast amounts of educational and learning material. If everyone has access to that what will it mean, and will we even need schools anymore?
Prizes
The winning entry will be published in the Financial Times (at its sole discretion), the World Bank Group blog, and brought with reasonable expenses covered to the World Bank Group Spring Meetings in Washington D.C. in April 2019, provided he/she is able to travel and assumes responsibility for obtaining a visa to the United States. Winners below 18 years will need a guardian's permission to travel.
Eligibility
Entries should be the work of the submitter and cannot be collaborative or written by a proxy.
Participants must be enrolled in high school or a version of secondary education and should be between the ages of 16-19 years.
Entries are only to be submitted in English.
There is no fee payable to enter the competition.
There will be one blog entry per person.
Application
Send them:
A strong blog or essay, that is no longer than 500 words.
Photos, videos, visualizations that help support your story, are optional.
Your name, age, school, email, and country you live in.
The deadline for submissions is January 31st, 2019. Entries will be judged by a high-level panel comprised of senior officials at the World Bank, Financial Times and select partners.
For more information, visit Blog Writing Competition.