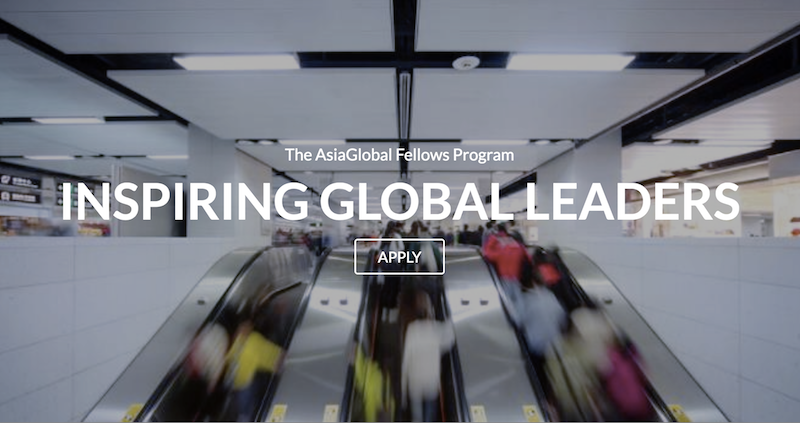 AsiaGlobal Fellows Program at The University of Hong Kong 2019 (Funding available)
Deadline: January 31, 2019
Applications are invited for the AsiaGlobal Fellows Program at The University of Hong Kong 2019. The program is an interdisciplinary global leadership development initiative for mid-career professionals with a strong interest and track record in public policy.
The AsiaGlobal Fellows Program is a 13-week, interdisciplinary program designed to develop the leadership skills of tomorrow's leaders. It consists of lectures by academics, senior government officials and business leaders, skill-training workshops, and onsite visits to Asian capitals and manufacturing centers. AsiaGlobal Fellows are committed to making a positive impact on society and the world around them. The Program places particular emphasis on public policy and individuals engaged in policy analysis and advice.
Benefits
The program provides
A monthly stipend to help with living costs in Hong Kong
On-campus accommodation
Expenses for study tours
All admitted Fellows will cover their travel expenses to and from Hong Kong. A limited travel fund is available for admitted Fellows who can under no circumstances support their travel to Hong Kong or need to apply for a partial subsidy.
Eligibility
The program welcomes applicants of all ethnicities, nationalities, and professions;
Applicants must be a promising, mid-career individual with between eight and 25 years of working experience;
Be actively engaged in politics, policy-making, policy research, civil society, or business;
Have a special interest in the Asian region, and possess an orientation towards finding solutions to the challenges of our complex world;
Have demonstrated strong capacity to make a positive impact on your organization, society, and the wider world;
As an AsiaGlobal Fellow, you will have the opportunity to attend talks and lectures by noted academics and business practitioners, which will be conducted in English. You will be required to answer three essay questions in your application. You will also be asked to write a policy research paper during your time as a Fellow. As such, you will need to have a high-level of proficiency in English reading, writing, listening, and speaking.
Application
Applications for the AsiaGlobal Fellows Program are completed and submitted online. After you create your account, you will receive an automated email with your login name and password. Please keep this information safe, private, and confidential. See application guidelines here.
For more information, visit AsiaGlobal Fellows Program.