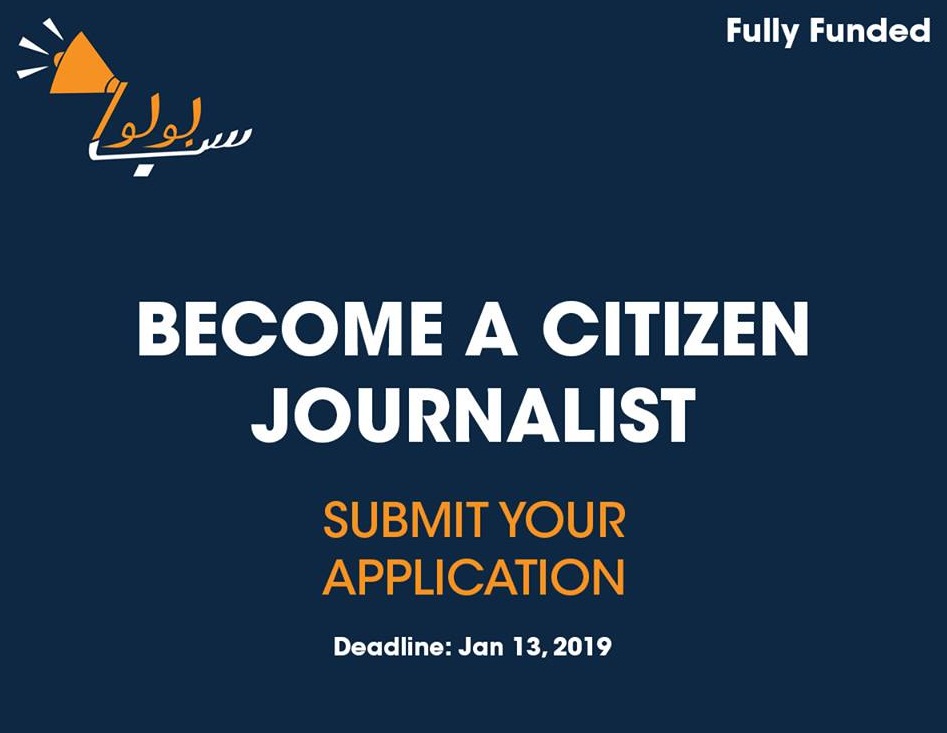 Subbolo Citizen Journalism Residency Program 2019 (Fully-funded)
Deadline: January 13, 2019
Applications are invited for the Subbolo Citizen Journalism Residency Program 2019. The program is aimed at providing citizen journalism training to almost 30 youths from Punjab and developing a citizen journalism platform to work collaboratively after the completion of the training in Lahore.
The program is supported by the U.S. Embassy in Partnership with the Pakistan-U.S. Alumni Network (PUAN). The program will hold from February 4, 2019 – February 9, 2019.
Benefits
A fully-funded one-week residency program
Accommodation & Food for 6 days
Round trip fare up to maximum PKR 3000
Eligibility
Applicants should be age between 19 and 25 at the time of the residency program
Be available to attend the entire program period from February 4 to February 9, 2019 in Lahore. (Note that this time is fixed and cannot be changed)
Basic proficiency of the English Language
Application
For more information, visit Journalism Residency Program.