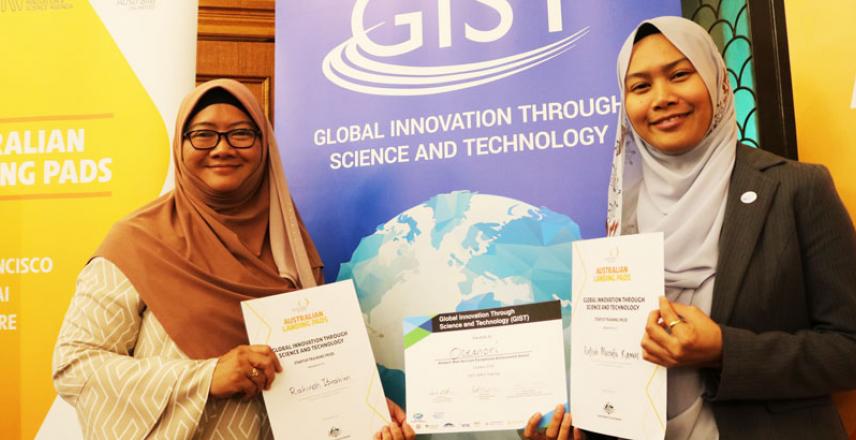 GIST Catalyst Pitch Competition 2019 for Entrepreneurs
Deadline: January 30, 2019
Do you have an investment-ready scale-up? Have you created an innovative solution to a sustainability challenge facing your community? Then you will want to compete in GIST Catalyst 2019!
GIST Catalyst is your chance to showcase your scale-up to high net worth, high impact individuals and U.S. private sector companies looking for innovative scale-ups. Catalyst has awarded more than $450,000 USD in startup resources, and has worked with companies such as Amazon Web Services, Google, Alice, Cognizant, and Dell.
This year, the U.S. Department of State is excited to announce that the 2019 Global Innovation through Science and Technology (GIST) Catalyst pitch competition will be taking place during the 2019 Global Entrepreneurship Summit in The Hague, Netherlands, June 4-5, 2019. GES 2019 offers an unparalleled stage for scale-ups and a chance to showcase their enterprises before a selected group of top investors, founders, funders, experts, and policy makers. These are influential individuals and GIST Catalyst is how you can make sure they notice your venture.
Benefits
More than $450,000 USD in startup resources are awarded to selected startups
Eligibility
Open to entrepreneurs with investment ready scale-ups that address global challenges in health, energy, water, food/agriculture, and connectivity/infrastructure.
Application
In order to apply, interested entrepreneurs must first submit an application to GES 2019. In the GES application there is a section for applicants to confirm they want to participate in the GIST Network pitch competition. Click on that box in order to indicate that you are interested in competing in GIST Catalyst 2019. Once confirmed, the GIST Catalyst team will reach out with further details and instructions.
Please note, you will need to make a 90 second pitch video for your GIST Catalyst application. This video will be used during the global public vote, allowing people around the world the chance to learn more about you and your scale-up. Please ensure your pitch video is concise, high-quality and no longer than 90 seconds.
For more information, visit GIST Catalyst Competition.