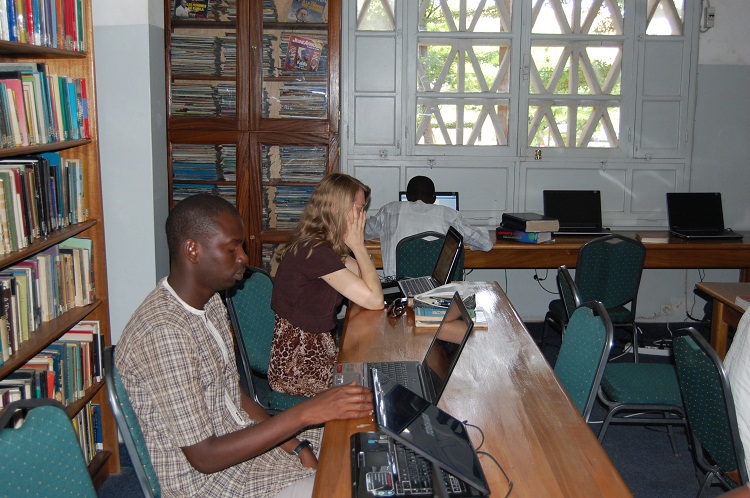 West African Research Center (WARC) Library Fellowship 2019 in Dakar, Senegal (Fully-funded)
Deadline: February 1, 2019
Interested in Africa? Considering a career as a Librarian? The WARC Library Fellowship program may be a good opportunity for you. The WARC Library Fellowship is designed to provide experience in West Africa for practicing librarians and for the next generation of Africana librarians, and to assist in capacity building at the library of the West African Research Center (WARC) in Dakar, Senegal.
The WARC Library Fellow will work with the WARC librarian on electronic cataloguing and use of electronic research databases, and should have well developed skills in these areas. Preference will be given to those who have a working knowledge of French. Estimated work hours vary from 25 to 35 hours/week. Upon completion of their fellowships, grantees are required to submit a detailed report of their work and findings. This report will subsequently be published in the biannual WARA newsletter.
Benefits
Fellowship provides round trip travel to Dakar and a stipend of $2,500 to cover the cost of living for 6 to 8 weeks during June and July of 2019.
Eligibility
Open to US citizens who are enrolled or considering enrolling in a graduate program in Library Science and who are considering careers as Africana librarians, as well as those who are practicing librarians;
Students from all colleges and universities are encouraged to apply. Priority will be given to those enrolled in graduate programs or completing their undergraduate studies at an HBCU.
Application
The online application requires the following documents:
 Personal statement outlining your experience and skills and what you hope to accomplish during the library fellowship
 Resume or CV
 Graduate and undergraduate transcripts (Scan and upload official transcripts)
In addition, applicants must submit three letters of reference, signed by the referee, and both undergraduate and graduate transcripts. These must be uploaded by the referees here.
For more information, visit WARC Library Fellowship.