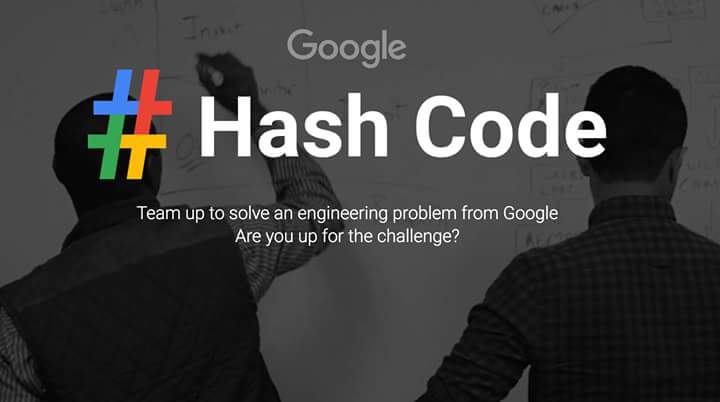 Google Hash Code Programming Competition 2019 (Up to $8,000 in prizes)
Deadline: February 25, 2019
Think you could optimize the layout of a Google Data Center? How about scheduling a fleet of drones to make deliveries around the world? Tackle an engineering problem from Google during Hash Code, their team programming competition. Are you up for the challenge?
Hash Code is a team programming competition, organized by Google, for students and professionals around the world. You pick your team and programming language and we pick an engineering problem for you to solve. This year's contest kicks off with an Online Qualification Round, where your team can compete from wherever you'd like, including from one of Google's Hash Code hubs. Top teams will then be invited to a Google office for the Final Round.
Prizes
You will receive one of the following cash prizes if you advance to, attend, and compete in the Final Round of Hash Code. The prize money specified reflects the amount each person on the winning Team will receive.
1st Place: $4,000 USD
2nd Place: $2,000 USD
3rd Place: $1,000 USD
Eligibility
Participants must compete in a group of two, three, or four members (each group referred to as a "Team");
Participants must form their team in the Judge System and the team composition cannot be changed after the deadline specified on the HC Contest website or Judge System; a participant may leave a Team and withdraw from the HC Contest prior to such deadline. However, your Team must have at least two (2) members throughout the duration of the HC Contest (including the Final Round);
Any team with fewer than two (2) members is not eligible to participate in the HC Contest;
A participant can only participate on one (1) Team during the HC Contest.
Application
For more information, visit Google Hash Code.