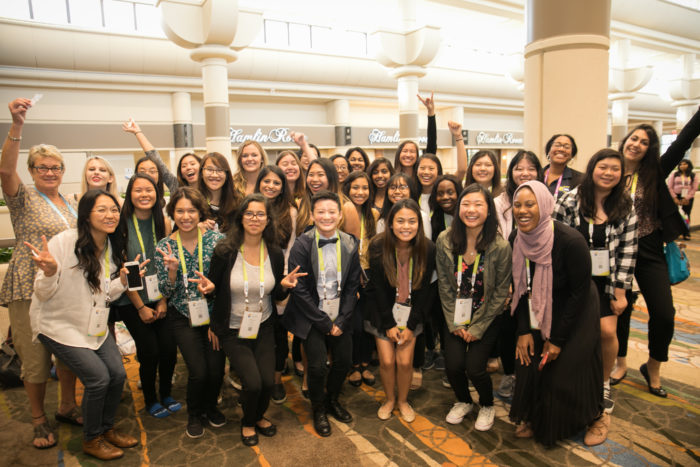 Anita B.org Social Impact Abie Award 2018/2019
Deadline: February 13, 2019
Nominations are open for the Anita B.org Social Impact Abie Award 2018/2019. The Social Impact Abie Award recognizes a woman whose work is making a positive impact on women, technology and society. Nominees may have developed technology that caused social change or empowered women and increased their influence.
AnitaB.org helps women make significant contributions to technical fields, the programs and awards highlight the accomplishments of women technologists, while events and communities enable women to establish their peer networks.
Benefits
Recipients are honored by the technical women's community at the Grace Hopper Celebration. The award includes a cash prize.
Eligibility
Open to women around the world who have helped create or implement a disruptive technology that expands opportunities for women and improves the quality of life within society.
Selection Criteria
Nominees are evaluated based on the following:
Impact on women: How has women's empowerment increased through the technology, or how has women's influence over technology increased?
Impact on society: What is the degree and type of social change? Consider the scope of the impact, the level of innovation, and visibility of social change.
Sustainability and scalability of the efforts
Nomination
You will need to submit the following supporting documents:
Two letters of reference from professional contacts of the nominee

Endorsers should be chosen to represent a range of perspectives and institutions and provide additional insights or evidence of the candidate's impact. Each letter should focus on the accomplishments which that endorser can attest to and place in context.

The nominee's biography (maximum of 500 words)
A two to three page statement of merit from the nominator

Nominators are preferably recognized members of the community who are not from the same organization as the candidate and who can address the candidate's contributions outside their organization.

The nominee's CV or resume
Landscape orientation high resolution photograph of the nominee (minimum of 5MB JPG)
For more information, visit Anita B.org Social Impact Abie Award.