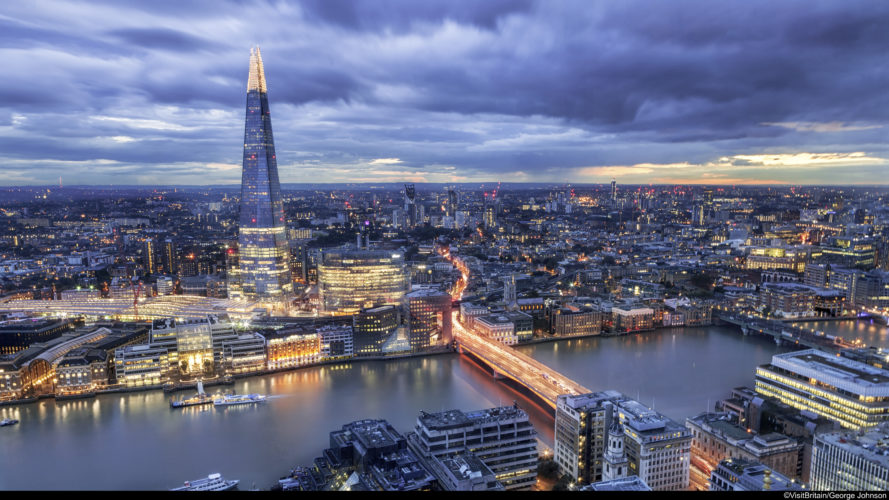 UK Government's DCMS International Tech Hub Network: Go Global Africa 2019 for Start-ups (Fully-funded to London)
Deadline: January 30, 2019
Applications are open for Go Global Africa 2019. The UK Government's Department for Digital, Culture, Media & Sport (DCMS) is launching a new International Tech Hub Network 2019, in partnership with the British High Commission in Kenya, Nigeria and South Africa. This is a fantastic opportunity for start-ups using technology to solve local issues, to participate in an exciting and intensive programme in the UK to learn how to build their business to develop global solutions.
Kicking off 2019, the global Tech Hub would like to invite start-ups with post MVP solutions in fintech, healthtech and agritech to join a 2 week program in London, in March 2019, designed as an immersive experiential learning opportunity for any founders interested in future expansion. The program includes meet-ups with UK start-ups and various workshops – the topics are detailed below with more information to be found by following the link.
This is a unique opportunity to collaborate with the UK to take your start-up to the next level. Go Global has been designed to prepare post Minimum Viable Product (MVP) start-ups for the next stage with a focus on enhancing business skills; experiential learning through peer to peer engagements with other start-ups in the UK ecosystem; and key learnings around how to think about and tackle a future global expansion.
Workshop topics:
Introductory session on UK's Tech Ecosystem: An overview session on UK's tech ecosystem, opportunities, incentives and schemes for startups to grow and expand
Consultative sales: This one-day workshop on finding your first 100 customers
How to build an impactful start-up presentation deck: A practical session.
Session on cyber/online security
Negotiation: This one-day workshop demystifies negotiation fundamentals.
Selling to corporates and enterprise in the UK: An overview of how British corporates typically work with start-ups
Building a strong user experience (UX): Know how to validate your product
Storytelling and Pitching: A one-day workshop
Raising investment: What does 'investment ready' mean
AI and automation for start-ups: Learn how to use AI and big data to deliver better services and customer experience
Start-ups legal Mechanics: Recap on legal mechanics for start-ups
PR and marketing Lab: How to think about your brand and build a public profile for your start-up
Data responsibility as the new competitive advantage
Social responsibility and building a thriving local tech ecosystem: The role of entrepreneurs
Benefits
Successful applicants will be sponsored to join a delegation of ambitious African start-ups to the UK for a 2-week immersive programme in March 2019.
The programme will help companies to improve their business skills and capability, build links with the UK's thriving tech sector and work with UK expertise to take their business to the next level.
Program alumni will be part of an International Tech Hub alumni network that supports members to collaborate and innovate, and matchmakes companies to opportunities for collaboration with the UK.
Travel costs, accommodations and most meals are covered.
Eligibility
They are currently accepting applications from companies based in Kenya, Nigeria and South Africa who meet the following criteria:
Post MVP stage with a live product in the market
Demonstrable evidence of some customer traction
Have not raised more than £2m of investment
Active in fields aimed to create a better future for Africa, with a specific focus on Digital Health, Fintech and Agritech.
Led by a founder/s who have a strong sense of commitment and drive to strengthen the local ecosystem for other start-ups to grow and thrive by passing on the learning from this opportunity to their communities and acting as future champions of the Tech Hub's work.
Ambitions to expand regionally and internationally in the future.
Note that startups will also need to be available for a preparation session in their home countries during week commencing 4th March.
Application
Application deadline: 30 January 2019 (12 pm)
Judging panels: 7 – 14 February 2019
Travel dates to the UK: 23 March – 4 April 2019
To apply, please read the guidance, and submit your one minute video pitch by 30 January 2019.
Create a basic 60 second video pitch explaining your product and value proposition (camera facing, not narrated) and how you will use this opportunity to benefit your startup and community
Upload your video pitch to YouTube. Please note that the person who features in the video pitch must be the representative who will travel to the UK should your application be successful- This video assesses your presentation skills.
For more information, visit DCMS.