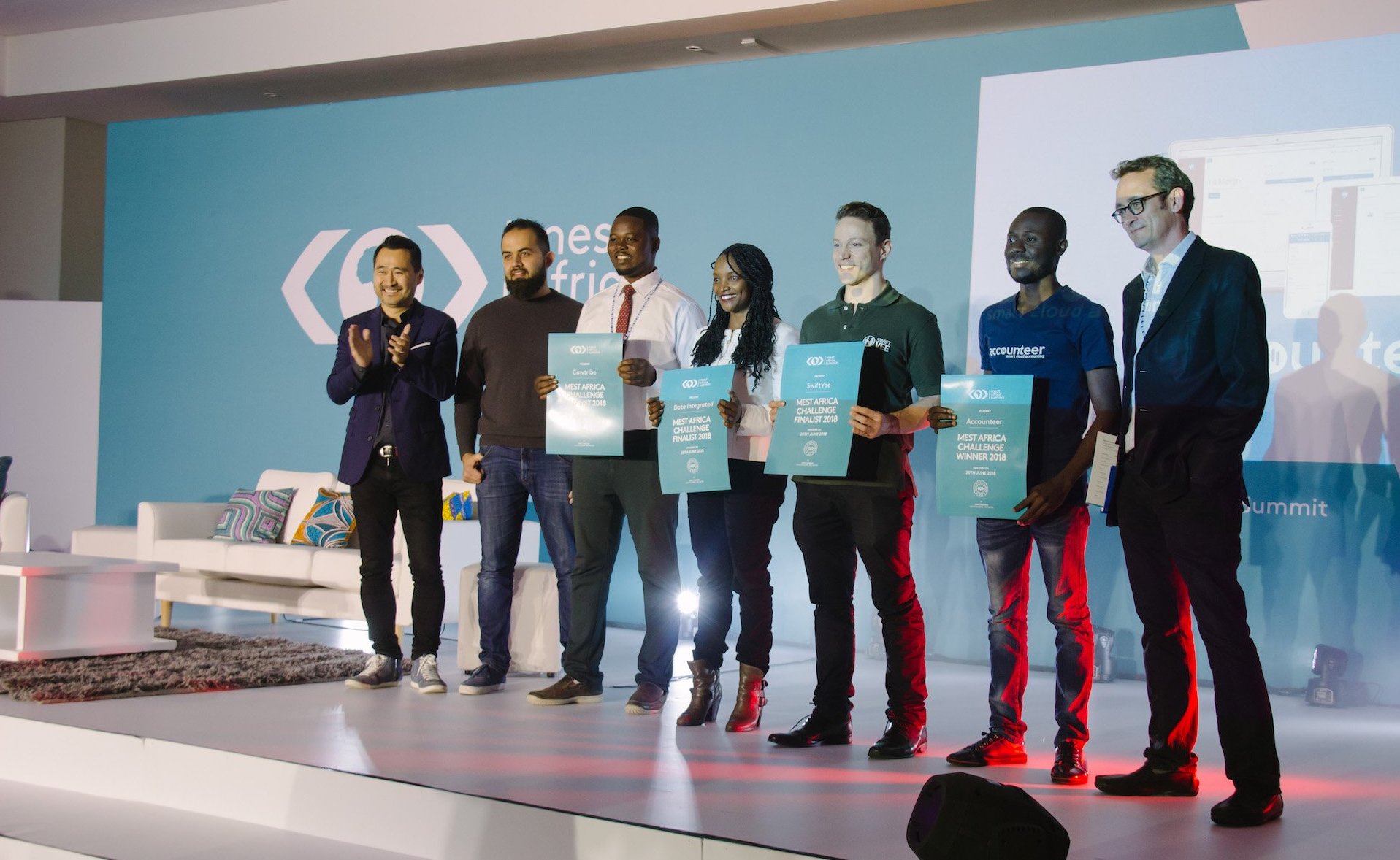 MEST Africa Challenge 2019: Pan-African Pitch Competition for Scale-ups (Win a trip to Nairobi and up to $50k)
Deadline: February 15, 2019
Calling Africa's leading scale-ups! Applications are now open for the 2019 MEST Africa Challenge – a Pan-African pitch competition for scale-ups based in Ghana, Nigeria, Kenya, South Africa or Cote d'Ivoire who are ready to expand into new markets. Country winners from each region will be flown to the finals at the MEST Africa Summit in Nairobi to compete for up to $50,000 in equity investment and a range of other support to accelerate their Pan-African scale-up.
If you are a post-revenue tech business, in any vertical, who can show why you should be taken seriously as a leader in your space, you are encouraged to apply. Top companies in each region will be invited to pitch at regional events in Accra, Nairobi, Lagos, Cape Town and Abidjan.
Regional pitch events will be held on the following dates, at MEST Incubator locations or local partners office:
Accra: Wednesday, February 27
Nairobi: Wednesday, February 27
Lagos: Thursday, February 28
Cape Town: Thursday, February 28
Abidjan: Thursday, February 28
About MEST
Launched in 2008, MEST is a Pan-African training program, seed fund, incubator and hub for technology entrepreneurs in Africa, providing critical skills training in software development, business and communications, as well as seed funding and incubation. Headquartered in Accra, Ghana, MEST is funded by the Meltwater Foundation, the non-profit arm of Meltwater, a global leader in media intelligence and Outside Insight.
MEST Africa Summit? This is the Pan-African tech conference. The Summit brings together top entrepreneurs, investors, executives and ecosystem players from across Africa, Silicon Valley, Europe and Asia to explore the latest innovations and rising stars in the tech and startup space on the continent.
Prize
Winners will receive
Up to $50k equity investment from MEST
A space in the MEST incubator of their choice
The chance to pitch at the finals on a global stage at the 2019 MEST Africa Summit in Nairobi.
Eligibility
Companies must:
Be post-revenue
Operate in the market in which they are applying
Be primarily tech-focused
Application
For more information, visit MEST Africa.