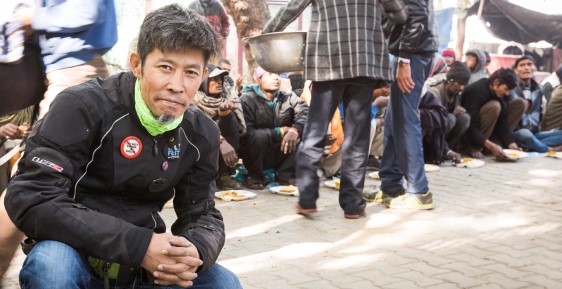 Voices for Diagnosis Community Prize 2019 for Championing Access to Diagnostics in LMICs (US$10,000 prize)
Deadline: March 31, 2019
Applications are invited for the Voices for Diagnosis Community Prize for Championing Access to Diagnostics in LMICs. The Voices for Diagnosis is an annual prize, launched in 2018, to recognize individuals and organizations that implement innovative approaches to improve access to and create demand for timely, cost-effective diagnostic solutions for infectious diseases in low- and middle-income countries (LMICs).
Patient groups, and health and rights advocacy organizations have a key role to play in promoting diagnostic access. The Voices for Diagnosis prize celebrates and broadens the impact of community initiatives with a view to encouraging best-practice sharing and sparking creative new ideas.
Each year the prize will focus on a specific theme; entries will be assessed according to their level of innovation and their impact on diagnostic access in LMICs, in line with the current theme. Initiatives may address topics such as behaviour change in clinical practice, patient and healthcare provider education, and innovative use of technology (e.g. artificial intelligence, crowdsourcing or social media). For 2018/19, the theme is: Get rational: protecting antibiotics by promoting approaches that support evidence-based prescribing.
Prizes
Three awards of US$10,000 each will be presented for initiatives that have taken innovative approaches to decrease the inappropriate prescription of antibiotics through better diagnostic solutions, to advance the work being done
FIND will promote the winning initiatives with the global health community and other stakeholders. Winners will also be published on the FIND website, promoted among FIND's stakeholders, and shared with the global media via press release
In addition, as relevant and at the discretion of FIND and the Diagnostics Ambassadors, speaking platform(s) may also be offered at regional or global events
Eligibility
Formal or informal patient groups, advocacy organizations, or other non-governmental organizations, including implementing bodies, are invited to apply.
Initiatives may address topics such as (but not limited to):

Behaviour change in clinical practice
Patient / healthcare provider education
Innovative use of technology (e.g. artificial intelligence, crowdsourcing or social media)
Selection Criteria
Submissions will be reviewed by FIND and members of the Diagnostics Ambassador network. The following factors will be considered in choosing the winning applicants:
Impact of the initiative in terms of improved patient outcomes, improved access, and/or cost effectiveness
Degree to which the innovation/initiative is a significant improvement on previous approaches
Practicality for replicating the approach in other settings and regions
Testimony by patients, healthcare providers, and implementers
Application
Download the application form. Open it using Adobe Acrobat, complete the form, and resave.
Provide 2 testimonial statements from organizations or individuals acknowledging the value of your initiative and the impact it has had.
Send the completed submission form and the 2 testimonials to: [email protected]
For more information, visit Voices for Diagnosis Community Prize.