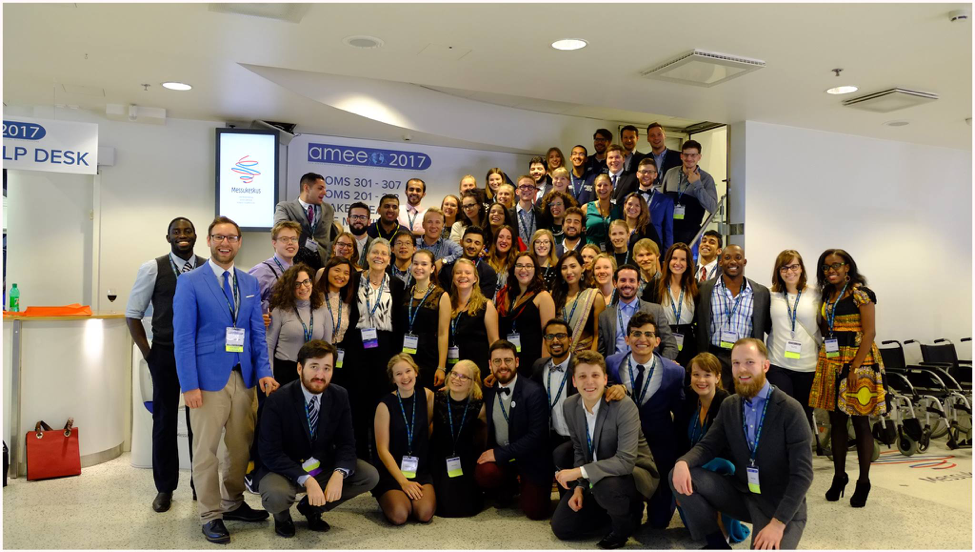 Association for Medical Education in Europe (AMEE) Conference Student Task Force 2019
Deadline: March 15, 2019
Applications for the Association for Medical Education in Europe (AMEE) Conference 2019 Student Task Force are now open. AMEE is one of the most important organisations for medical and other health professions' Education in the world. AMEE promotes international excellence in education in the healthcare professions across the continuum of undergraduate, postgraduate and continuing education.
Every year, AMEE organizes the largest medical education conference in the world: the AMEE Conference! In the last years, more than 3,500 participants attended the AMEE Conferences, with workshops, lectures, poster presentations, short communications, exhibitions, etc.
This year, AMEE offers around 45 international medical students the chance to attend the Conference for free, with financial support for travel and accommodation expenses. In exchange for that those students are asked to assist in basic tasks, related to helping out with practical issues and assisting participants during the conference. The conference will hold from August 24-28, 2019 in Vienna, Austria (Please note that the first working day of the Student Task Force will be August 23, therefore arrival day will be August 22 and departure day August 29).
Cost
AMEE will only be able to support you with between 300 – 800 Euros for your accommodation and travel expenses (fair share depending on travel costs).
Eligibility
Open to any student with:
A certain interest and/or background in medical education and other healthcare professions education;
Sufficient English skills;
Total respect for the rules and responsibilities of the Student Task Force;
Full availability for the Student Task Force working days (22 – 29 August);
The right motivation and enthusiasm for working in an international team of students!
Selection Criteria
All applications will be judged by the Coordinators team. Selections will be made based on:
motivation
relevant experience
future plans for use of experience gained
geographical and gender diversity
Application
For more information, visit AMEE Conference.