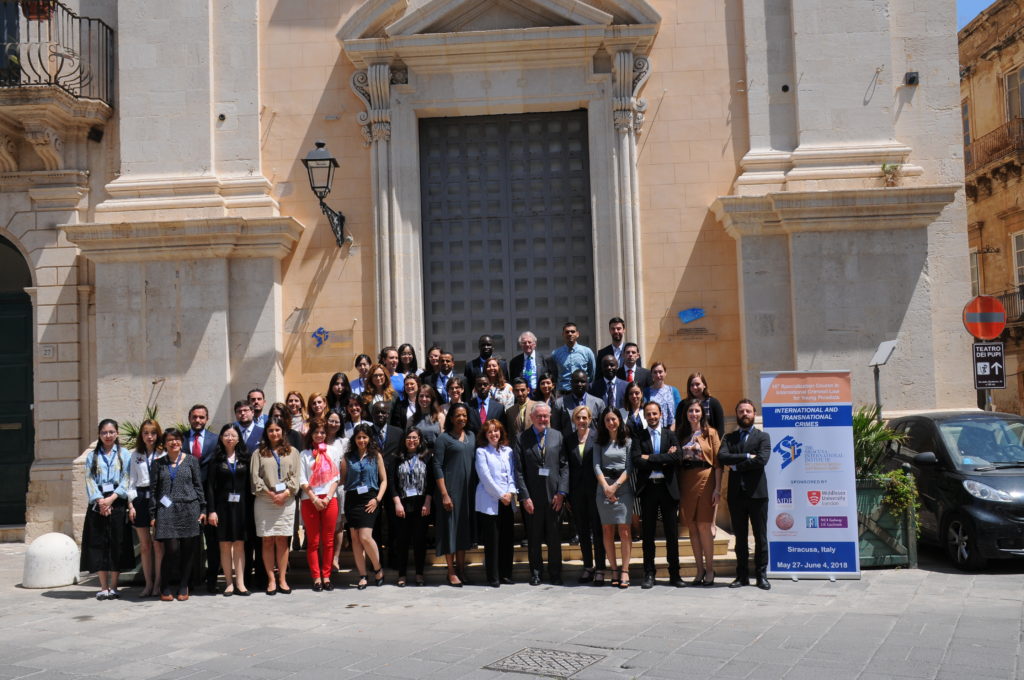 Siracusa International Institute's Specialization Course in International Criminal Law 2019 (Funding available)
Deadline: March 31, 2019
Applications are open for the Siracusa International Institute's Specialization Course in International Criminal Law 2019. This year again, the Canadian Partnership for International Justice (CPIJ) sponsors 2 to 3 students' attendance to the Siracusa International Institute for Criminal Justice and Human Rights' Specialization Course in International Criminal Law for Young Penalists.
The 19th edition of this world-renowned course, themed "Human Rights and Criminal Justice", will take place from June 2 to 10, 2019, in Siracusa, Italy and will consist of 13 working sessions. Each day will be divided into two sessions of three hours each, for a total of 39 academic contact hours.
Funding
Selected students can claim funding for the following admissible expenses:
Transportation (e.g. plane, train or bus ticket, gasoline receipts);
Housing;
Catering;
Registration to the course.
Eligibility
Applicants should have a university degree, ideally in law or with some studies in law;
Be 35 years of age or under. Provision may be made for auditors who do not fulfil these conditions;
The working language will be English; therefore proficiency in English is required. Regional, geographic and gender balance will be taken into consideration.
Evaluation Criteria
Link between the applicant and a team member or organization involved in the Partnership;
Link between the course and the field of study, the professional goals and the other academic/scientific activities of the applicant;
Fluency in English;
Previous funding received from CPIJ: priority is given to applicants who have never received funding from the Partnership;
Application
To apply, candidates should complete both of the following steps before March 31, 2019:
First, applicants should apply directly to the Siracusa Institute through the online application form;
Second, applicants should fill the following form to seek CPIJ funding.

The application must include the applicant's resume, transcripts, passport copy as well as a motivation letter explaining how the application meets the evaluation criteria.
For more information, visit Siracusa Institute.