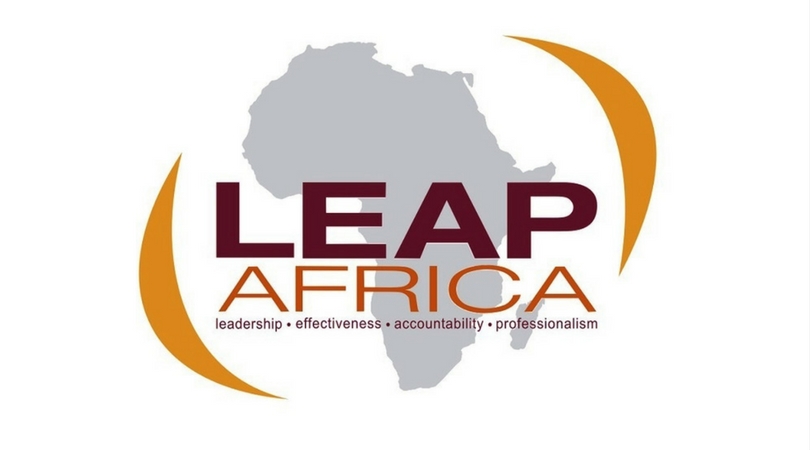 Hot Job: LEAP Africa is hiring Programme Coordinators in Abuja and Lagos
Deadline: February 17, 2019
LEAP Africa seeks to recruit Programme Coordinators to coordinate and execute value driven programme/projects in its programmes unit in Abuja and Lagos.
LEAP Africa offers innovative leadership and work readiness programmes for youth with the primary aim of equipping them to live productively, lead ethically and motivating them to deliver positive change in their communities by either championing the executing community development projects or building sustainable social enterprises.
Responsibilities
Report to and work closely with the Programme Manager in the planning and implementation of programmes/projects in line with LEAP's vision and mission
Support with the development and implementation of comprehensive strategies for the success of the organization.
Organize and ensure the successful implementation of programmes such as conferences, workshops, trainings specifically for young people and in line with stakeholder's expectations
Establish new strategic relationships with potential partners and effectively manage existing relationships
Follow proper project management processes when executing projects in line with and aligning with all LEAP's internal processes
Responsible for promoting all programmes, services and impact on various media, working with the communications unit
Prepare reports on the impact of all programmes, working with the monitoring and evaluation unit
Develop and manage programme budget, ensuring transparency and efficiency in the use of organization's funds
Engage in other tasks as may emerge as a result of the growth of the organization
Eligibility
Behavioral Capabilities for these positions include:
3+ years of relevant post NYSC experience with significant knowledge in enterprise for the development industry
Program conceptualization, design and delivery
Partnership development, fundraising, stakeholder management
Strong work ethics, a self-starter, very creative
Team leadership and management skills, supervisory skills
Project Management
Passion for Leadership and youth development in Nigeria/Africa.
A high level of integrity
Application
Click on the position to apply:
For more information, visit LEAP Africa.