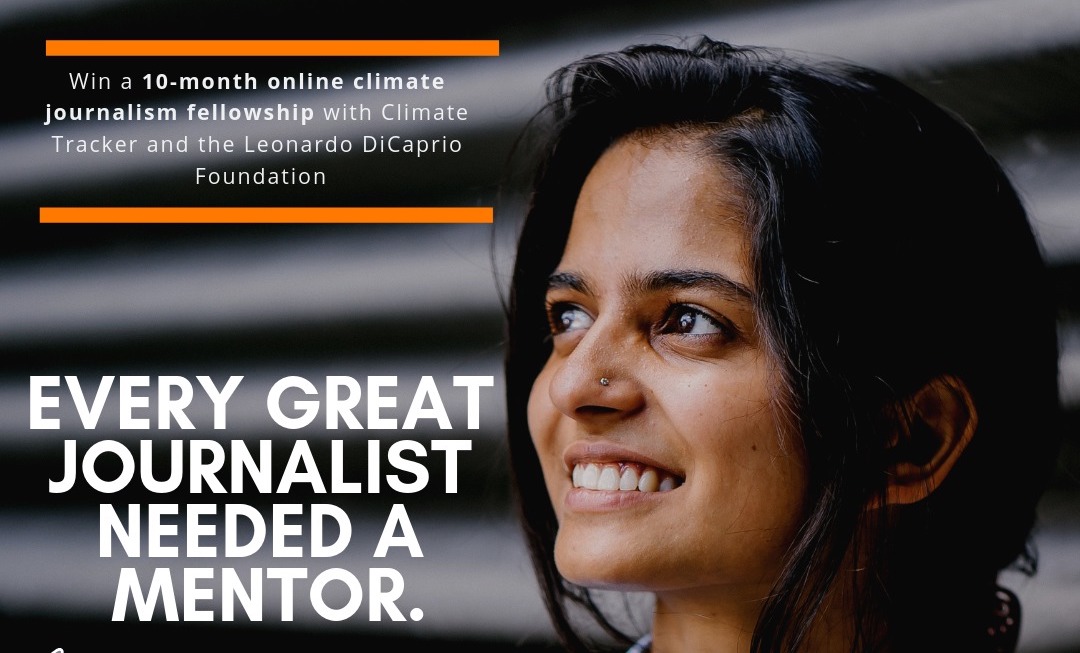 Rewrite Climate Change – Join the 10-Month Climate Journalism Mentorship 2019 (Fully-funded)
Deadline: March 29, 2019
Climate Tracker has launched a very exciting mentorship opportunity with the Leonardo DiCaprio Foundation (LDF). Apply for the Rewrite Climate Change – 10-Month Climate Journalism Mentorship 2019. Five aspiring and emerging climate journalists will be selected from different regions to participate in online mentorship on climate solutions and journalism with Climate Tracker.
Benefits
The fellows will receive guidance and training from us, will write for the LDF One Earth website, and receive a monthly stipend of USD150. One of the five fellows will be funded to attend an international climate change conference.
Eligibility
This is an exciting opportunity for both newer and more experienced writers.
They're looking for people who are deeply committed to writing about climate change and the environment, are skilled and creative journalists who are willing to experiment with new multimedia, and are self-motivated and reliable.
Those who are from or are living in the following regions are eligible: Europe, Africa, Latin America and the Caribbean, South Asia, and Asia-Pacific..
They accept applicants that are between 18 and 30 years old, but you are encouraged to apply anyway if you do not fulfil this requirement.
Application
Write an article about local solutions and responses to climate change. How have individuals, communities, or governments harnessing the powers of technology, science, community activism, policy, or others to solve the climate crisis?
Publish your article. You have to find a media outlet: a news site, newspaper, magazine, etc. that is willing to publish your article. They will consider any platform that requires you work to go through an editor before publication. It can be published at a local, national, or international level. Aim for the one with best outreach across the region.
Submit your article to their platform.
For more information, visit Climate Tracker.