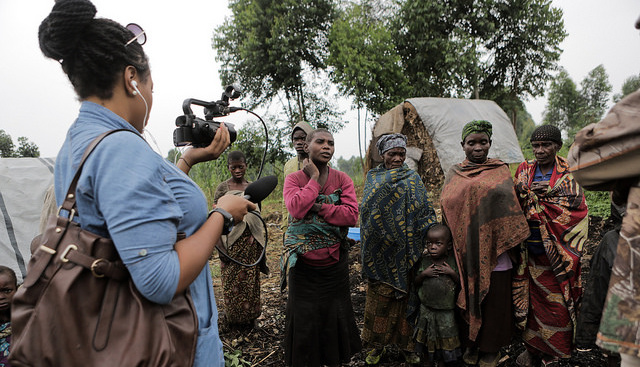 IWMF Reporting Grants for Women's Stories 2019 (Up to $5,000 USD)
Deadline: April 21, 2019
Applications are invited for the IWMF Reporting Grants for Women's Stories 2019. The Reporting Grants for Women's Stories is a funding initiative supporting journalism produced by and about women.
In an era of increased globalization, the need for varied coverage of gendered topics is critical to a free and representative press. These grants support reporting on untold stories surrounding issues that impact women and girls' daily lives worldwide. Through programs, fellowships, and grants the IWMF empowers women journalists with the training, support, and network to become leaders in the news industry.
The IWMF recognizes that promoting the work and advancing the role of women in the news media is critical to transparency and that women journalists remain underrepresented in both media organizations and bylines across the world. Consequently, stories about women and the issues that affect their lives remain severely underreported. The IWMF's Reporting Grants on Women's Stories initiative empowers journalists to access untold stories through new means of funding that emphasizes gender balanced reporting.
Grant
Grants will average $5,000 USD.
Grants will be awarded to cover reporting-related costs including travel (flights, ground transportation, drivers), logistics, visa fees, and payment for fixers/translators.
Eligibility
Women journalists from anywhere in the world and who are currently working as journalists can apply for support;
Applicants must have three or more years of professional work experience and must currently be working as a journalist with journalism as their primary profession;
Teams of journalists may apply, however the submission must be from a woman journalist and your team must include at least 50% women;
Staff journalists and teams of staff journalists within news organizations are eligible to apply for funding, but these grants will give special consideration to freelance journalists.
Application
For more information, visit IWMF Reporting Grants.