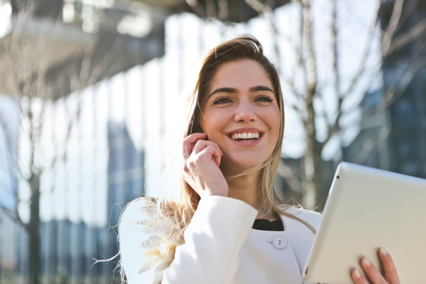 Resources with Helpful Essay Information That Will Be Useful to Every Student
Gone are the days when students had to be constantly in touch with their teachers. In this age of information technology, if a student needs academic help, he or she can easily use some free educational websites. Students all over the world are using these useful websites and learning many useful things. Students who are busy with a lot of tasks and cannot pay attention to their paperwork also use online essay writing services. In this post, we will focus on some great resources that students find helpful.
1. Google Scholar
You are more likely to write good essays if you know where to find good resources. Using Google Scholar, you can easily find scholarly literature. You can access professional societies, academic publishers, and online repositories and find books, theses, articles, and court opinions. Writing is not everyone's strength. Students who find writing hard can use free essays online from writing service GradeFixer and make their academic life smooth. These free essays can be very helpful when a student is super busy with something other than studies. From just one convenient place, you can access different type of scholarly literature. It allows you to explore authors, citations and related works. In the area of research, you can keep pace with the recent developments.
2. International Student
This site is very helpful for students. Students find a lot of useful information here. The essay writing center of this site provides detailed and actionable articles that help students how to struggle with their academic papers. This is one of the most useful websites for students who have issues with their academic papers. The sample essays in this section are really helpful. With the help of these essays, students find it easier to write their own papers.
3. Thesis Generator
Writing an essay is not an easy task at all. And the hardest part of the process is doing a thesis. You have to work a lot to come up with a thesis. Thesis Generator makes thesis writing a lot easier and makes you comfortable with your paperwork. You just need to input your information in multiple boxes, and the thesis will be generated automatically. To make the thesis usable, you may need to tweak it a bit. This tool also helps you choose the right structure for the essay.
4. Beam
You may need to use charts in an essay. There are some things that can be illustrated better with charts. For example, if you need to present company expenditures and company revenue, you should use charts. The service of Beam involves providing ways to create charts easily.
Charts also make your essay look serious and comprehensive. A beam is a great tool that allows you to create different types of charts. You can easily create line charts, column charts, bar charts, and pie charts. You can make those charts look cool by choosing the preset templates.
5. Hemingway Editor
When you revise your own writing, you may not find it easy to identify awkward phrasing and weak sentences. Hemingway Editor helps you evaluate your own writing. It makes the editing process easier. Many college students use this tool and find it useful. Hemingway Editor has become highly popular in recent years. The site also has an app, and you can easily use it on your smartphone.
Using the app is very easy. You just need to copy and paste onto the page. Common errors, run-on sentences, common errors, and sentences in active voice will be highlighted, allowing you to correct them. Using the app, you can also directly format your text.
6. WebMD.com
WebMD is the most popular health websites, and many students regularly visit the site. It has a symptom checker that you can use to check your health status. The free essays on site are highly educative. On this site, you will find articles on just about any health topic. And the articles are written by specialists, and that is why they are taken seriously.
This is a great resource for people who are health conscious, but this website is not an alternative to a real doctor. If you are a student and you are dealing with a health issue, you should go to the health center of your university. But you can get accurate information about different health issue on this site.
7. Grammar Girl
Grammar Girl is a tip-based website, and it features well-written and interesting posts on word choice, punctuation, style and grammar. Although some posts cover in-depth topics, you will never find this site boring. The lighthearted tone of the posts makes the site popular with students. Teens, not younger kids, are more interested in the site because of the need to know the basics to understand most of the posts.
Grammar Girl helps you with things like awkward phrasing, homophones, grammatical errors, and spelling errors. If you have questions about common grammar, hopefully, you will find an answer to the question on this site.
8. MentalFloss.com
This American print and the digital company consider millennials as their target audience. Based in New York City and owned by Minute Media, the site presents puzzles, facts, and trivia, and the tone of the posts is always humorous. Every month, the site draws about 20 million users. This is one of the most popular free educational websites.
Although some people confuse MentalFloss with time-wasting websites, it is a good site for learning useful facts. It covers topics such as culture, food, and science. Students who visit the site not only have fun but also learn valuable things.
With all these tools and resources, learning is not like it was before. Students are learning more about these resources. This trend of learning has also benefited teachers. Students can learn on their own, and teachers help students only when necessary. As a result, teacher-student relationships have become more meaningful. Although some people tend to think that technology is a threat to educations, in reality, we see the opposite.
For more articles, visit OD Blog.