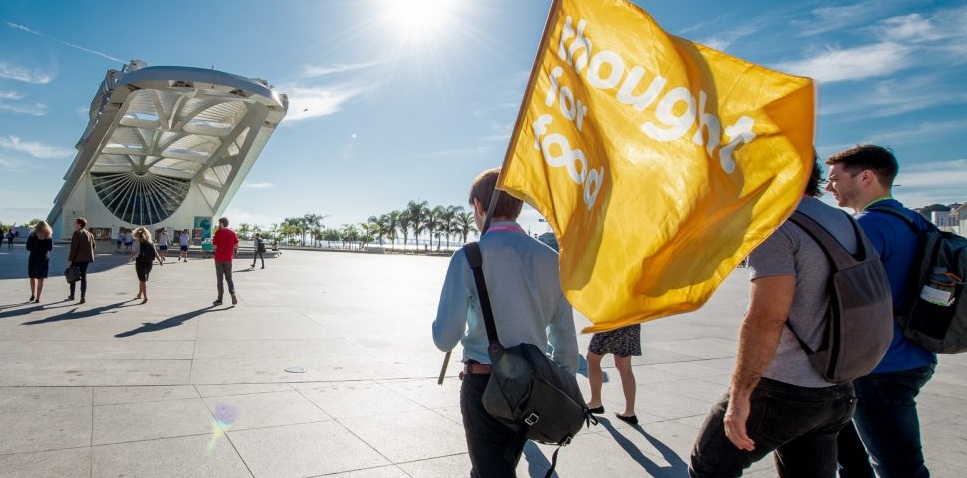 Thought for Food (TFF) Ambassador Programme 2019
Deadline: April 28, 2019
Apply for the Thought for Food (TFF) Ambassador Programme 2019 to join the most passionate, committed and connected community of changemakers to solve global food and agriculture challenges. This year, they are levelling-up the TFF Ambassador Program to focus on building local and regional communities in every part of the world, together with the team of TFF Regional Coordinators.
For a period of one year, you will: host meetups, events and other impactful activities focused on raising awareness about food and agriculture and the opportunity to innovate in this space.
The TFF Community is a growing network of more than 15,000 brilliant and passionate young leaders from 160 countries. They have taught the power of next-generation innovation, which TFF believes can solve the world's most complex challenges, starting with feeding and nourishing 9+ billion people by 2050.
Benefits
As a TFF Ambassador, you will improve your entrepreneurial skills, build a strong network of fellow change-makers and create impact in the local, regional and global level;
They will give you access to exclusive resources, training, and tools that are going to supercharge your leadership skills and your ability to develop a community within your city.
Eligibility
Open to the best and brightest entrepreneurs, designers, scientists, students and more from anywhere in the world;
 You can submit an individual application or apply with a team of up to four TFF Ambassadors.
Application
For more information, visit Thought for Food (TFF) Ambassador Program.