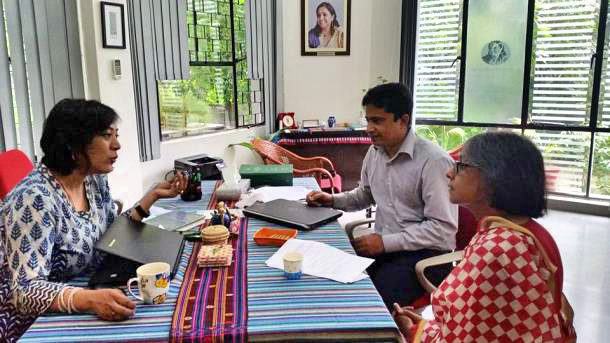 ACU Martha Farrell Memorial Fellowship 2019 (Fully-funded to New Delhi)
Deadline: May 8, 2019
Applications are open for the ACU Martha Farrell Memorial Fellowship 2019. The Martha Farrell Memorial Fellowship draws on the Martha Farrell Foundation's expertise to offer a staff member from an ACU member university training and support so that they can introduce an effective anti-sexual harassment initiative at their home university.
Two fellowships are available in 2019. One will be awarded to an applicant from East Africa, and one from Asia. The fellowships offer a one-week training programme hosted by the Martha Farrell Foundation in New Delhi, India. As part of the application, applicants will need to submit an outline action plan showing how their home institution can address the issue of sexual harassment on campus. The training will offer practical solutions and advice for the implementation of the plan.
Six months after returning to their institution, the fellow will submit a detailed report showing how the training has enabled them to put their action plan into effect. Travel will take place in September or October 2019. The exact dates will be discussed with the successful applicant.
Background
Dr Martha Farrell was director of PRIA's gender programme and campaigned tirelessly for women's rights, gender equality and adult education. In 2015, while in Afghanistan to lead a gender training workshop, she was among 14 people killed in a Taliban attack. The Martha Farrell Foundation was set up in her memory to continue her work.
Fellowship
Fellows will receive funded return economy travel to New Delhi and accommodation, local travel, and sustenance while undertaking the training. In addition, a grant of up to GBP £1000 can be claimed for research costs and other costs arising from the fellowship.
Eligibility
Open to professional and academic staff of ACU member universities in East Africa (Kenya, Tanzania, and Uganda), and Asia (Bangladesh, Brunei Darussalam, Hong Kong, Malaysia, Pakistan, Singapore, Sri Lanka and the Maldives).
Application
For more information, visit ACU Fellowship.