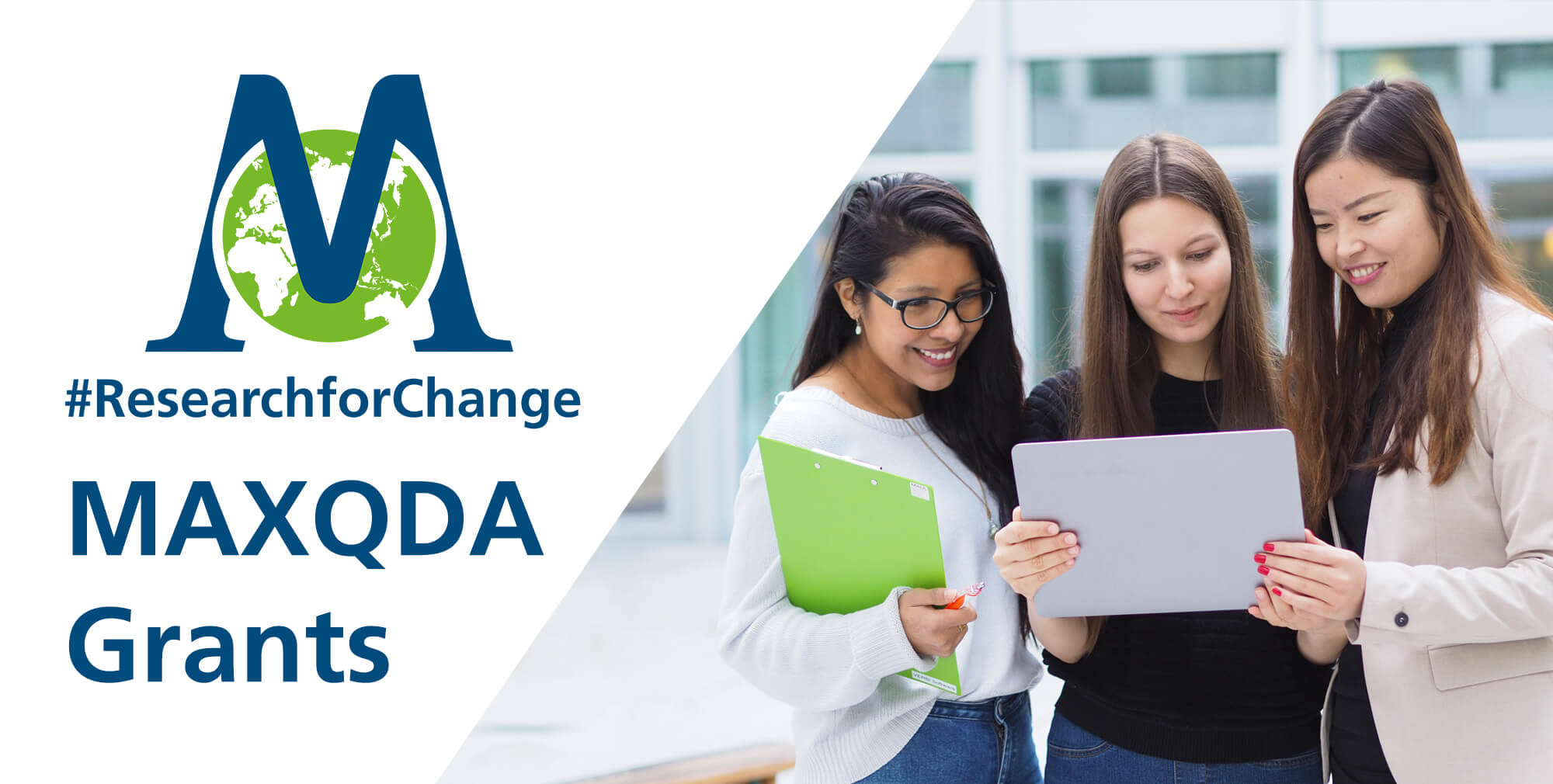 MAXQDA #ResearchforChange Grant 2019 (Up to $1,400 USD)
Deadline: June 3, 2019
Applications are open for the MAXQDA #ResearchforChange Grant 2019. The MAXQDA Research Grants seek to help students unlock their research potential as well as facilitate the creation of international networks for research collaboration, thereby encouraging accountable data collection and self-reflective work products.
The #ResearchforChange Grant gives financial support and methodological training to student-researchers whose fieldwork aims to study, bring awareness to, and contribute to empowerment initiatives. This semester's grant theme is women's empowerment.
Grant
With a $850 USD cash Mobility Scholarship, MAXQDA Analytics Pro Student software license, and two professional training seminars, and more, MAXQDA is offering three qualitative and mixed methods student-researchers a grant totaling $1,400 USD in value each.
Eligibility
The applicant must currently be an undergraduate, postgraduate, or PhD student/candidate enrolled at a higher learning institution (college, university, trade school, etc.).
The applicant must be conducting, or be about to conduct, qualitative or mixed methods fieldwork focused on women's empowerment.
The fieldwork will begin by September 30, 2019 at the latest.
The applicant will be using MAXQDA software to analyze their research data.
VERBI Software GmbH employees, Professional MAXQDA Trainers, and previous MAXQDA Research Grant recipients are not eligible to apply
Application
For more information, visit MAXQDA #ResearchforChange Grant.