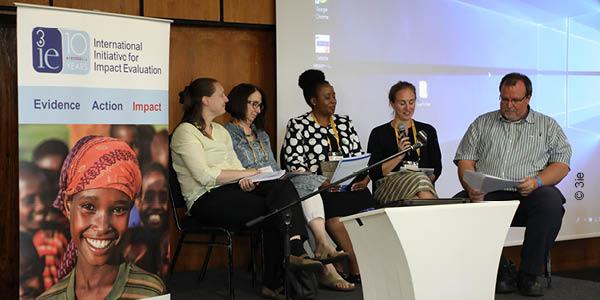 3ie's Bursaries to Attend the Evidence to Action Conference 2019 in Accra, Ghana (Funded)
Deadline: May 31, 2019
Applications are open for the 3ie's Bursaries to Attend the Evidence to Action Conference 2019. 3ie is offering three bursaries to nationals and residents of countries in the Middle East and North Africa region or in Sub-Saharan Africa to attend the 2nd Evidence to Action Conference and Exhibition in Accra, Ghana from 9-12 July.
Participants in this conference will help identify and discuss accountability and responsibilities of stakeholders in the use of evidence to address developmental needs. The International Centre for Evaluation and Development (ICED), the Institute of Statistical, Social and Economic Research (ISSER), the Ministry of Monitoring & Evaluation, Office of the President, Ghana along with several other organisations have partnered to organise this event.
Bursaries
3ie bursaries cover registration fees, a round-trip economy airfare, and accommodation. All other costs, including meals (not included in the registration fee) and visa application fees, are the responsibility of bursary participants or their employer. Bursary funding does not cover the cost of ground transportation, such as airport transfers or any other per diems.
Eligibility
Applicants must be nationals and residents of low- or middle-income countries;
They must also be actively engaged in conducting impact evaluations or systematic reviews with local agencies, and not multilateral organisations.
Application
To apply for 3ie bursary, you must submit your abstract to the organisers and have it accepted. If you have submitted your abstract, please review the terms of the award, eligibility criteria and the how to apply for a bursary on the organisation's website. Download and complete the application form and send it to [email protected]
For more information, visit 3ie's Bursaries.