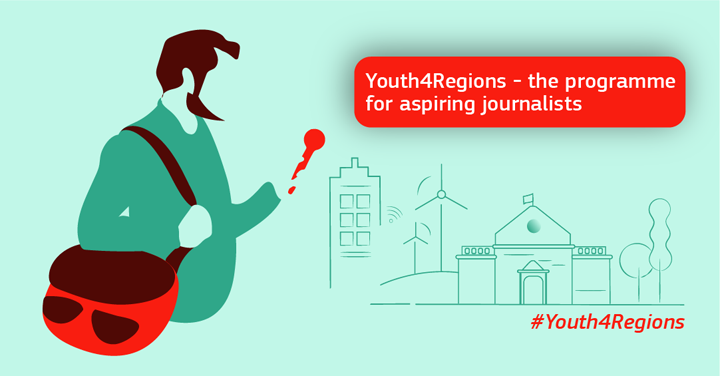 European Commission #Youth4Regions Programme 2019 for Aspiring Journalists (Fully-funded)
Deadline: July 15, 2019
Are you studying journalism or are you a young journalist? Are you between 18-30 and a citizen of an EU Member State or an EU neighbouring country? Would you like to gain first hand work experience as a journalist in the capital of Europe?
The European Commission is looking for participants for the third edition of Youth4Regions. The #Youth4Regions is the European Commission programme helping journalism students and young journalists to discover what the EU is doing in their region.
Benefits
Trainings on journalism and EU regional policy
The chance to receive mentorship from established journalists from your country
Working side by side with renowned journalists during the EU Regions' Week
Visits of EU affairs media headquarters and EU institutions
The unique opportunity to take part as a journalist in European Commission press trips to Member States
Accommodation and travel expenses covered by the European Commission
Eligibility
Applicants should have interest in what EU regional policy is doing in their region;
Have a background in journalism (studies or experience);
EU or neighbouring country citizen;
Aged from 18 to 30 years old;
Availability during 6 – 11 October.
Application
If you are interested in the EU training programme, send:
a short original article (400-1000 words), or
a short video (2 – 3 minutes)
on a project that has been co-financed by the European Regional Development Fund or Cohesion Fund. The short article or the short video you would like to send needs to be original and not published before.
For more information, visit European Commission #Youth4Regions Programme.