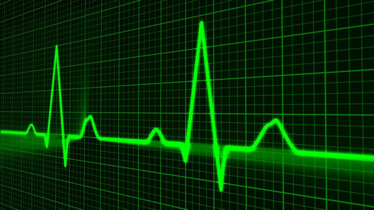 Top 5 Reasons To Consider a Career in Healthcare Administration
Did you know that the healthcare field is projected to add over 2.4 million jobs to the economy by 2026?
If you're interested in a meaningful job that doesn't require years of schooling, becoming a healthcare administrator could be the right path for you.
Why choose healthcare administration? Keep reading to learn about 5 perks of the job.
1. Job Security
The healthcare industry is booming and there's no reason why it would slow down. As long as there are people, there'll always be medical conditions to treat.
Healthcare administration is one of the fastest growing jobs in the field. The Bureau of Labor Statistics predicts that the upcoming years will show a 20% increase in demand. When you compare that with the national average of 7% job growth, this security is huge.
2. Simple Education Requirements
Most healthcare jobs require 8 or more years of schooling. If you want to go into a specialty, your timeline can be even longer.
The good news is that healthcare administration jobs only require a Bachelor's degree. If your schedule is busy, you can even earn an online degree at schools like Ultimate Medical Academy. With so many options available, there's nothing stopping you from building a successful future.
Today you can get your Master's in Health Administration through Roberts Wesleyan University through full time, part time in classroom or online programs, check their science health administration courses here.
3. A Healthcare Administrator Has an Impressive Salary
What is a health administrator's salary? If you land this job, the Bureau of Labor Statistics states you could make around $100,000 a year. Plenty of doctors who go to school much longer earn a similar salary.
It's important to keep in mind that you shouldn't expect this pay right out of college, though. The more experience you gain, the more valuable your skills will be. Until then, your entry-level pay will still be quite impressive.
4. Flexible Job Options
Since there are so many different kinds of medical facilities, you'll have plenty of options to choose where you want to work. If hospitals sound too hectic for you, then you could also work in a nursing home, a rehab facility, a group practice, a clinic, or a mental heath services facility.
With such a wide range of settings, you'll be able to find an environment that makes you feel comfortable and valued.
5. Being a Health Administrator Means Making Positive Changes
What does a healthcare administrator do? Their job is to be in charge of the managerial, financial, legal, and other technical sides of the healthcare field. To summarize, healthcare administrators streamline the doctors' services and make sure all of the facility's policies are up to date with current laws and regulations.
Although you're not the one directly treating the patients, doctors wouldn't be able to work without your help. Lots of healthcare administrators manage more than one doctor, so that means you're changing the lives of dozens of people every single day. This job is meaningful work, which means each day will be rewarding.
Want to Learn about the Best Job Opportunities?
Now that you know the top 5 reasons to pursue a career as a healthcare administrator, you can start planning for a bright future.
Want to learn about current job opportunities? Check out our listings to start applying now.
For more articles, visit OD Blog.