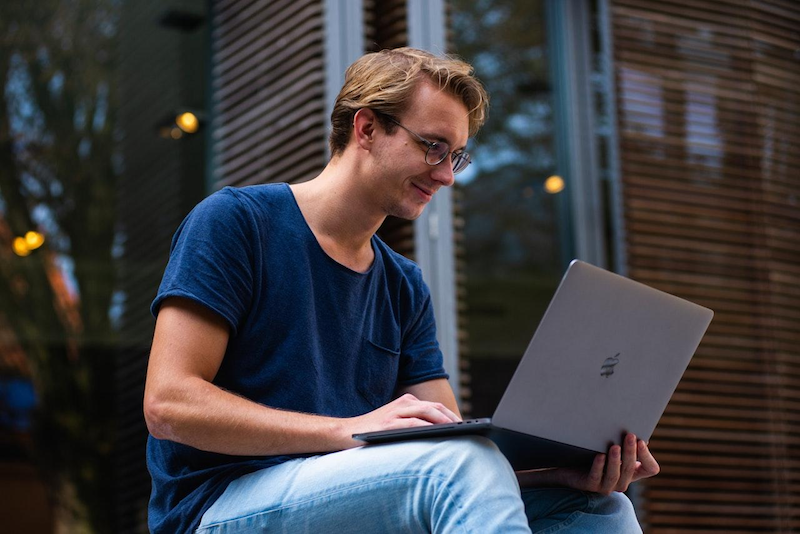 Starting Your Business Right After College
After tears of education, you have finally earned your degree. Some graduates plan to take a vacation long overdue. Others want to spend quality time with family after dorm life. Several are going straight back to studying to prepare for gruelling board or bar exams. Many will print their resumes and perfect their cover letters for a chance to land a high-paying job in a multinational company or the most popular professional services firm in the city.
If you're not one of these graduates, then you're probably heading to build your own business. At last, that bright idea you scribbled over your notes will come to life. The money you saved will turn into an office, furniture, equipment and other necessities. And your partnership with your friends will continue from classrooms to office space, thesis defense to client presentations, and beer nights to cocktail parties.
Kicking off a startup firm is both an inspiration and challenge. It takes a lot of courage and guts to enter a battlefield of tough competition, giant players and uncertain economic conditions. The biggest hurdle of all is the ever-changing consumer preferences. What's hot today may not be trendy tomorrow. But, you chose entrepreneurship than employment knowing all these things are not a walk in the park. And you're brave enough to face them anyway.
First things first though, you need to iron out essential matters before you announce your arrival to the market. When that first customer comes in, you, your employees and office space have to be ready. First impressions last. If you want to make a good long-term impression, immediate and satisfying customer service will surely be needed. Before the grand opening, what else should you have taken care of?
First is location and office space. The perfect place is the one that is closest to your target market. This gives you more chances of getting new sales and quick referrals where your target audience flocks. The problem with an ideal location is price. Office space within a business district, financial center or a market hotspot isn't going to come with a low price tag. If you still want to be within these corners, you better get a good lease for cheap office space. Otherwise, you'd be spending a lot on rent alone and other needs might not be prioritized.
An exceptional choice for a startup office space is a coworking one. It comes within your budget and provides all the basic office amenities including guest reception and mail handling. Do not worry about sharing some space with other firms or freelancers. When you grow, you can easily expand with flexible options even without moving out.
Another priority is capitalization. Starting a business is going to cost all of your savings and even more. You need more financing that can help your operating cash flow for months or years until you fully realize your initial investment. You can secure loans with low finance charges, or ask for capital from angel investors who believe in your business. Another option is getting a loan from online lenders like Kapitus in order to ensure your business is up and running as quickly as possible.
For freelancers with contracts from multiple firms, you can start serving projects that you can do on your own and subcontract others. When you're financially stable to have your own team, you can let go of subcontracting and get more projects.
Third is specialization. This means what you want to do and who you want to do it with. If you are offering services, start by limiting your service offering to focus all your efforts to just several areas of expertise. You can always offer more as your business flourishes. So instead of offering general accounting services for example, why not start with tax compliance or external audit? Then you can add bookkeeping, business process review and due diligence as your employee size and client demand increase. Starting small to grow big is a more attainable goal after all.
As to your target market, it should be very specific.
Are you offering both to individuals and companies?
Can you serve a whole nation, the local geography or just key communities?
Do you serve all socioeconomic classes?
Is your product more suitable to the middle-income, low-income or the few elite?
You can even narrow it down to age, gender, occupation, industry and other segmentation. Knowing your target market can help you create a product that is best suited to that audience and channel your marketing efforts to a specific group.
Lastly, register your business to be a legal entity. Seek permits from federal agencies. Register with the IRS, SEC, labor department, the US patent and trademark office or any applicable agency. All that effort will be for nothing if your business doesn't get the green light from the government. It may take some time but this is the only way you get to do business, the right and legal way.
It's going to be tough planning and building your own business from scratch. But, success stories do not start easy and big. Most come from the bottom but end up at the top. Begin writing your own business success story today. No matter what the outcome will be, it will all be worth it.
For more articles, visit OD Blog.