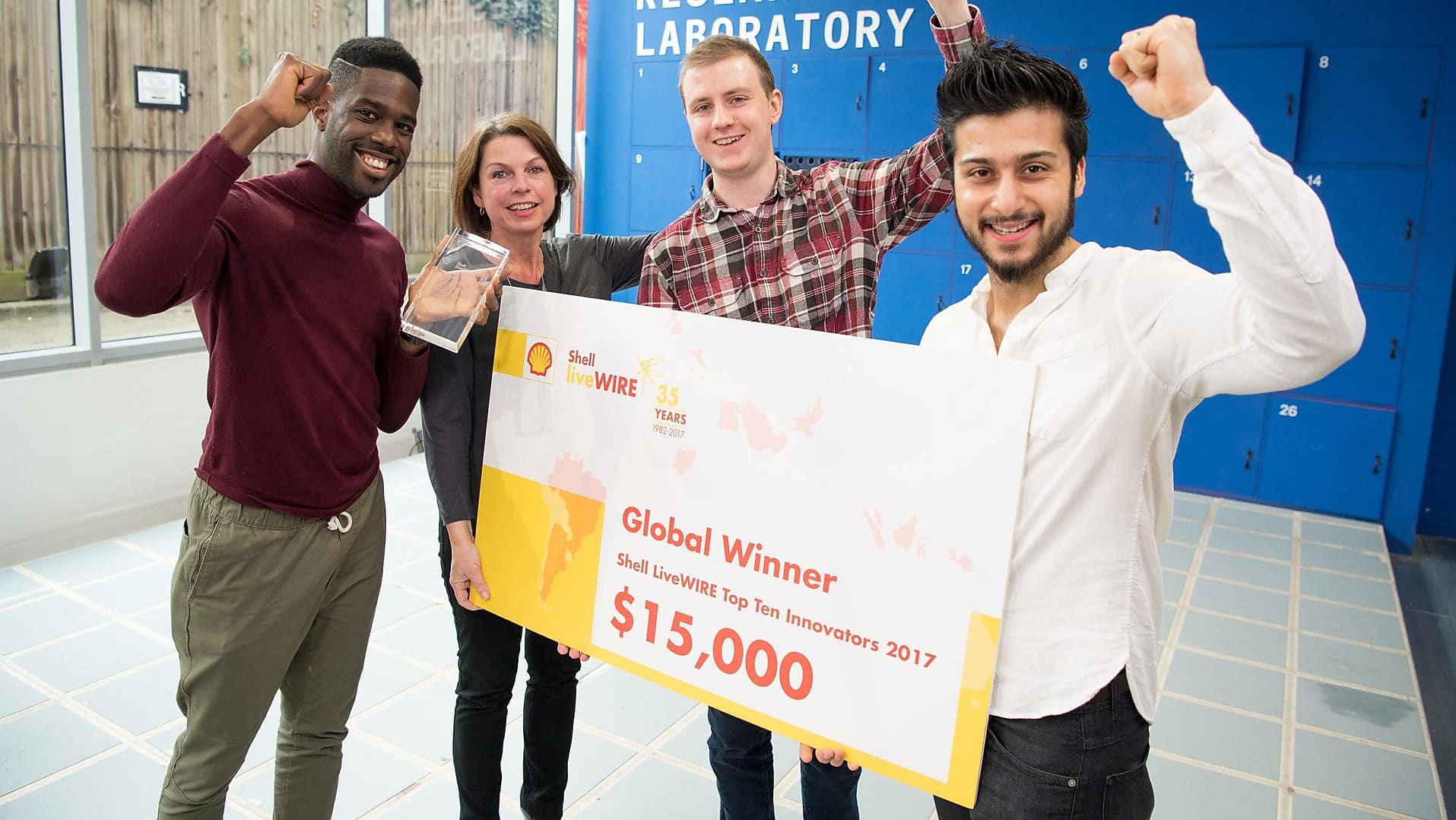 Shell LiveWIRE Top Ten Innovators Competition 2019 (Up to US $40,000 in prizes)
Deadline: July 10, 2019
Applications are open for the Shell LiveWIRE Top Ten Innovators Competition 2019. This year the overarching theme is "Circular Economy." Circular Economy represents a world where nothing is ever wasted, because everything is designed to last longer, be reused, repurposed or recycled.
Sustainability is at the heart of Shells's business, that means providing energy in a responsible manner, respecting people, their safety, and the environment. As part of this commitment they also want to champion sustainability around the world. One way they do this is by rewarding entrepreneurs whose businesses work towards the circular economy.
This year, they have partnered together with Shell Global Commercial to deliver Top Ten Innovators (TTI) 2019, a global competition to find innovative solutions amongst Shell LiveWIRE alumni that promote the Circular Economy. They are specifically looking for solutions in Food & Agriculture, Energy & Mobility, and promoting a Sustainable Future.
Categories
Food & Agriculture: Enterprises that are providing disruptive circular solutions in food waste reduction and/or sustainable agriculture. This may involve: circular design, production, distribution, remanufacture, (re)use, residual waste collection and recycling of food and agricultural products.
Energy & Mobility: Enterprises that are providing innovative circular solutions to enhance energy efficiency in various applications and/or promote circular practices within the mobility supply chain. This many involve circular design, production, distribution, use, residual waste collection and cycle of energy and/or mobility products and services.
Sustainable Future: Enterprises that help reduce waste and deliver positive social and/or environmental change. This may involve circular design, production, distribution, use, repair, reuse, residual waste collection and recycling of products, services, and waste not in the previous two categories.
Benefits
Top Ten Innovators awards prizes across three categories. Each category will have one winner and two runners up. The winners will receive US $20,000 and runners-up will receive US $10,000.
In addition, there will be an outstanding achievement award, and that winner will receive US $10,000. The outstanding achievement award will be selected from the 21 shortlisted candidates.
So, there are ten prizes in total!
All ten finalists will receive: mentoring support by a Shell expert, the opportunity to benefit from market linkages via Shell's global network, global exposure and the possibility to be considered as a vendor to Shell or Shell's customers.
Eligibility
You have been nominated by your country Shell LiveWIRE programme manager
You are a past participant in your local country Shell LiveWIRE programme or affiliated programme such as New Energy Challenge and Shell #IdeaRefinery
Your business has been registered between 12 and 60 months at time of entry
Your application is made in English via the dedicated web portal
Your application explains how your business has used innovation to develop advantage, and outlines how you would use the award funding to further develop innovation in your business
You will be required to submit financial statements (business accounts) as part of your application, these are for Due Diligence purposes only and form no part of the application process
If you are one of the Top Ten Innovators, you will need to provide your business bank account details, plus a recent statement for the account
Your business  fits into one of the three categories (Energy Solutions, Retail Supply Chain and Social Enterprises)
You declare that all information you provide is accurate and true
You complete an application form, provide all information as requested and upload a short video pitch (no longer than 90 seconds) to the Top Ten Innovators showcase web portal
You provide a short summary statement, that you are happy for Shell to use alongside your video during the online public vote
You agree to and accept all monitoring requirements (up to 12 months)
You agree to participate in both the online public vote, and all programme publicity
You agree to the Terms and Conditions of the Top Ten Innovators Awards
Application
To apply, ensure to submit an application below anytime before July 10. Take a look at the application guidelines and frequently asked questions to give your application the best chance at success!
For more information, visit Shell LiveWIRE Top Ten Innovators Competition.