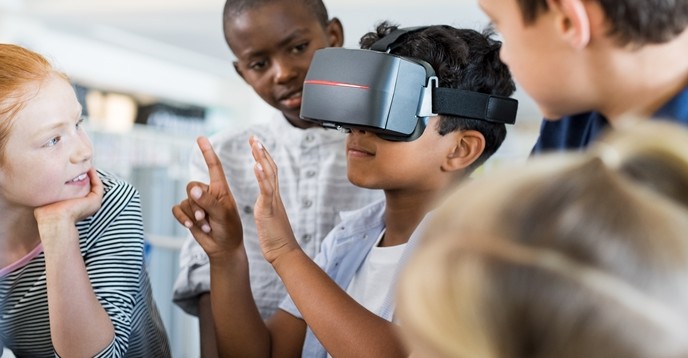 UNESCO King Hamad Bin Isa Al-Khalifa Prize 2019 for the use of ICT in Education (Up to USD $25,000)
Deadline: October 31, 2019
Applications are open for the UNESCO King Hamad Bin Isa Al-Khalifa Prize 2019 for the use of ICT in Education. The theme of the 2019 edition is the use of Artificial Intelligence (AI) to innovate education, teaching and learning.
Artificial Intelligence (AI) and advancements in neuroscience have the potential to enhance teaching methodologies, support lifelong learning and personalize learning through various ways, as well as propel and accelerate the discovery of new delivering modes of education.  Keeping in with Sustainable Development Goal 4 on education, UNESCO with its partners is aiming to explore the effective and ethical use of AI applications to reduce barriers to access education and optimize learning processes with a view to improve learning outcomes.
In 2019, the Prize will award AI-powered solutions as well as applications of neuroscience in AI aiming to improve learning outcomes, to empower teachers and to enhance the delivery of education services, while advocating for inclusive and equitable use of these technologies in education.
Prize
Two winners will be selected by the Director-General of UNESCO based on the recommendations of an international Jury, and each winner will receive a reward of US$ 25,000 and a diploma during a ceremony in Paris.
Eligibility
Open to any individual, institution, or non-governmental organization (NGO) with an established ongoing project relevant to the specific theme of the year i.e. that uses AI-powered solutions to enhance education, improve learning outcomes or empower teachers.
Requirement
In 2019, the Prize will award programmes and projects that use AI-powered solutions to:
Enhance education: AI-enhanced education management information systems (EMIS); AI-powered delivery modes for large-scale education, trainings, and lifelong learning systems; (big) data-boosted education planning systems;
Improve learning outcomes: use of AI, including in neuroscience, to enable personalized learning, support creation of collaborative environments, lifelong learning and new forms of learning; AI applications or solutions for subject-specific areas or interdisciplinary activities, or development of creativities; learning management systems (LMS) or other AI in education applications to analyze learning patterns in order to automate the optimization of learning processes; use of data, machine learning and other AI technique to inform the understanding of human learning, AI for learning assessments;
Empower teachers: application of teacher-facing AI to release teachers' non-teaching workload, augment teachers' capabilities in teaching and coaching learning, and enable more creative teaching methodologies.
Selection Criteria
The nominated projects/programmes should be ongoing for at least 6 months and meet the following criteria:
Be relevant to the specific theme of the year;
Be innovative, specifically in the application of AI;
Demonstrate measurable positive and sustainable impact in the lives of the targeted beneficiaries;
Provide evidence for potential replicability and scalability.
Application
The applicants should first create an account and then fill in an online form via the online platform. See detailed user guide and instructions.
For the application to be considered, it should be nominated by either the National Commission of the UNESCO Member State or an NGO in official partnership with UNESCO.
All applicants are encouraged to get in touch with the NGO or National Commission ahead of the application process. Self-nominations will not be accepted.
Governments of UNESCO Member States as well as NGOs in official partnership with UNESCO are invited to elicit and nominate up to three projects, which are in line with the 2019 theme and meet the selection criteria.
For more information, visit UNESCO ICT in Education Prize.