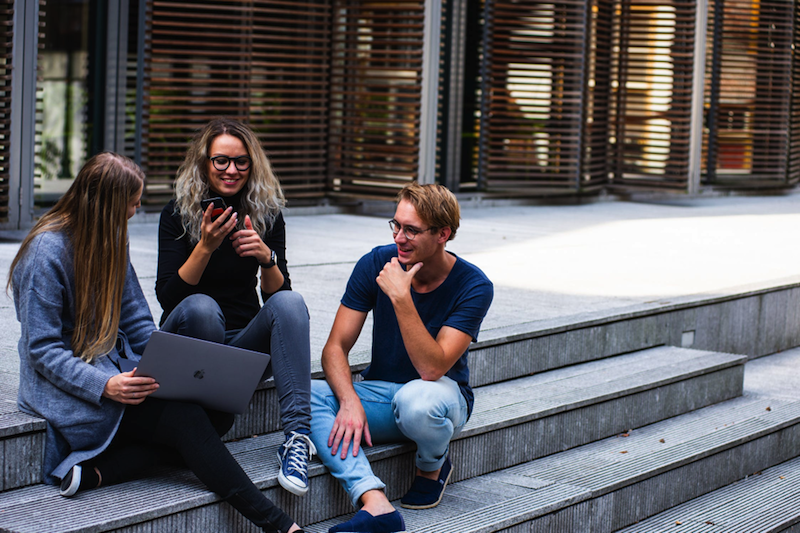 How to Pay for College Using These Eight Methods
Going to college is a dream come true for many high school students. However, it's also an expensive dream to fund, especially with the rising cost of tuition over the past few years. While the fruits of a college education outweigh the labor involved in cultivating it, getting ahead of your tuition is a great relief.
The real question, though, is how to pay for these hefty college expenses. Many students get stuck trying to answer this question, but it'll end after reading this article which provides tips for paying for college.
1.     Seek Scholarships
Scholarships are more like grants because you don't have to pay them back. This means you'll end up saving a lot of money. Many students know of scholarships, but they believe they are only reserved for bright students who come from less fortunate families.
Today, you don't have to be an A student to qualify for a scholarship. You can seek scholarships from private companies and colleges. In fact, scholarships exist specifically for people of color, women, and the LGBTQ community.
While at it, don't just go for the big money scholarships. Instead, apply for all types of scholarships, big or small. It doesn't matter whether you land $1,000 from a credit union. In the long run, this is $1,000 less from your overall cost.
When it comes to types of scholarships, again, apply for all types you come across. From housing, books, to tuition. Every bit of help will go a long way in cutting down costs on your end.
Yes, apply for scholarships but the main question here is how to get started? Consider visiting Scholly. This website helps students find a perfectly fitting scholarship based on their qualifications.
2.     Federal Student Aid
Scholarships are hard to come by. If you're lucky you may get half your tuition fees covered. Even if you land a full scholarship, there are other expenses you need to think about. Federal student aids and other student loans can chip in to bridge the gap.
Consider filing a FAFSA form which requires you to provide information on the type of aid you need. In some cases, you might just get a grant to help you cover the tuition fees.
There's also the federal work-study program. As the name suggests, you have the chance to work while studying. Often, the job is guaranteed, and with this, you'll earn money to help you pay for other college costs.
If you're not lucky with the two options, chances are you may qualify for a federal student loan. At this point, you may think of how you don't have a credit profile or even a cosigner to help in securing the loan. The best part about these just right loans is none of that matters. In fact, if you're needy, the government will pay off your interest.
This means you'll only have to pay the principal amount and even so, they have flexible repayment terms. Once you decide to go this route, your school will provide all the information regarding availability after getting your FAFSA form.
3.     Enroll in a Cheaper School
First off, let's get the myth that cheap schools are of less quality out of the way. This is a total misunderstanding. If you have the money, sure, you can enroll in the expensive ones. However, if you're strapped for cash, the best option is to attend a community school.
For starters, you get to save a truckload of money in expenses and tuition fees, and that's not because the college doesn't offer quality education. In fact, many of today's employers don't even care which college you graduated from. Their main concern is whether or not you can get the job done.
Therefore, instead of worrying about how you can secure funds to attend an expensive university, think about acquiring valuable skills in your chosen profession.
Apart from these colleges offering low tuition and fees, there are other benefits to reap. For instance, you can live at home, transfer grades, have one-on-one interactions with your instructors, and enjoy flexible times for classes, among other perks.
4.     Private Student Loans
It may sound absurd or even come off as a lie, but private student loans can be like the cavalry when it comes to funding your college education after you've come up short on all other avenues. What's more, you can land a private student loan offering a lower interest rate compared to federal student loans.
Sometimes, it makes more financial sense to seek private funding than it does to try for federal loans. Nevertheless, since the lender is in business, your credit may come under scrutiny as part of other requirements set by the lender.
In some cases, you may need a cosigner to provide credit backing so you can secure the funds. Taking out a private loan to fund your college education should happen as a last resort. This is because unlike federal loans, private loans don't offer protection or benefits such as income-driven repayment.
Therefore, before applying for a private student loan, it's important to exhaust all other options. Once you do, craft a plan on how you intend on repaying the loan.
5.     Parent PLUS Loans
This is another type of loan, only this time, you won't be the one borrowing money for your college education. Your parents will. The federal government offers the Parent PLUS Loans and this way, you can bridge the funding gap.
Since your parents will be the ones borrowing money for your education, this means they'll be responsible for its repayment. Therefore, parents will need to go undergo a credit check to ascertain their creditworthiness.
It's also possible to refinance Parent PLUS loans in case your parents are struggling to afford their monthly payments. This way, they get a chance to choose a new loan repayment term and can opt for a longer term that reduces their payment each month.
6.     Work Part-time
Work-study arrangements can help you a great deal in paying for college education and covering other college-related expenses. Having a side income will not only boost your finances but also boost your career.
For example, if you're studying computer science, you can put your skills up for hire and work as a freelancer. You can create a freelancer account with reputable platforms such as PeoplePerHour and Upwork, etc.
As you gain experience in your field, you'll build a portfolio which you can use as leverage to secure a job in the future.
Forbes revealed that 36% of America's workforce get their daily incomes through the gig economy. The good news is this industry is set to rise in the next year to 40%. While freelancing, you may not have to look for a job after college if you have grown a huge client base which takes care of all your needs.
7.     Get Your Employer to Pay for Your Education
Are you already working? If yes, you may be thinking that there's no way pay for college, aside from self-funding. You're wrong. You can get your employer to reimburse your tuition fee.
CNBC revealed many companies such as Wells Fargo, Starbucks, and Disney are more than willing to chip in and fund your college education. This means you'll earn from your job and also get reimbursed for the bills incurred while in college.
Be sure to consult with your human resources person to fund out more information about this program. Also, you may want to know the company may not foot the entire bill, but a little help is better than nothing, right?
8.     Internships
Many colleges and universities require their students to go into the field and gain some industry knowledge. This is a great way of paying for your college. If you're lucky, you can land a paid internship.
Not only will you earn while working, but you'll also gain experience. While this may sound lucrative, it's difficult to land a paid internship, although that depends on your field. Start by building your network to access opportunities; in addition, check out your career center in school for more information on any available opportunities.
Over to You
Funding your college education is difficult, to say the least. However, with the tips outlined in this article, you should have an easy time meeting various college-related costs. Keep in mind, you may need a mix of these tips.
Before considering each option, take the time to do in-depth research to ensure the process goes smoothly.
For more articles, visit OD Blog.