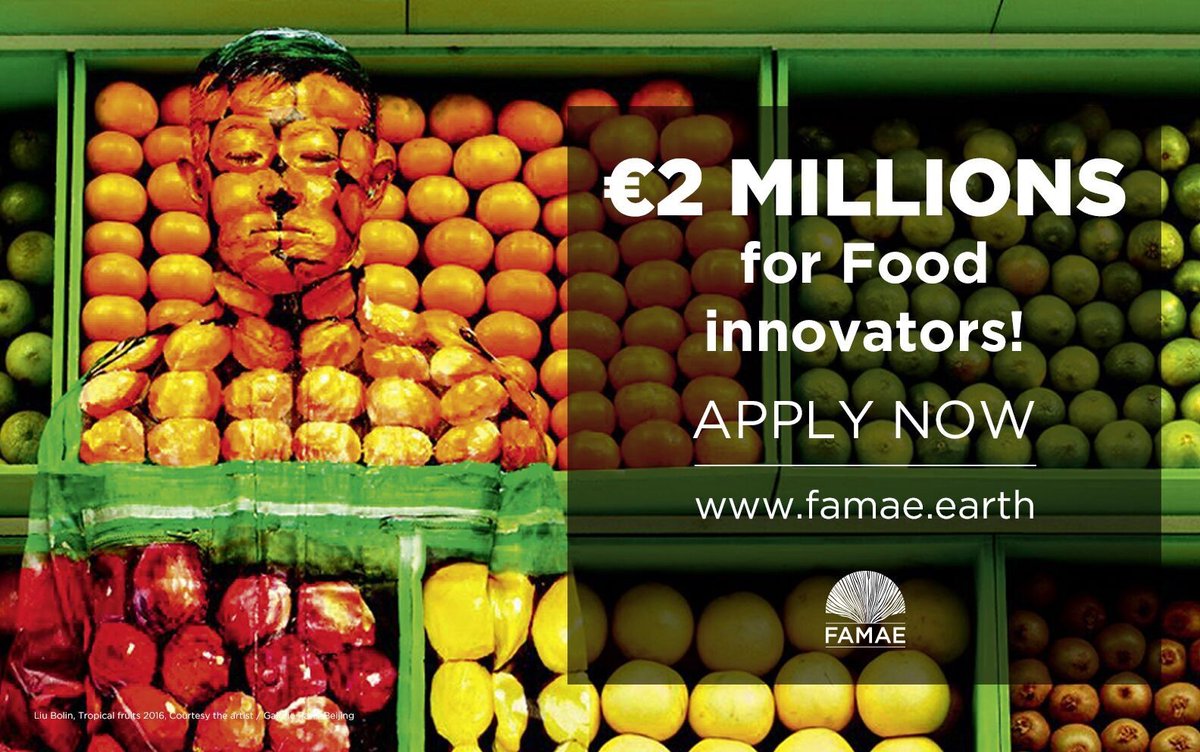 Food for Good! FAMAE Challenge 2019-2020 to Develop Innovative and Concrete Solution (€2 Million in Prizes)
Deadline: February 14, 2020
Entries are open for the FAMAE Challenge FOOD FOR GOOD! – the world's largest innovation competition dedicated to food. The Famae endowment fund (or FAMAE) is seeking applications for the Food for Good Challenge to develop an innovative and concrete solution from field to fork to deliver fair, sustainable & healthy food, for everybody, everywhere.
The goal of the FAMAE endowment fund is to seek pragmatic, efficient, durable, universal and money-saving solutions to make life easier for urban citizens while reducing their environmental footprint. As a consequence, FAMAE endowment fund has set up a collaborative Competition to enable brilliant and innovative inventors to make their ideas come true or to effectively launch their product. The 2019-2020 contest is dedicated to sustainable and healthy food: FOOD FOR GOOD!
Benefits
A total of 2 000 000 € prize money will reward one or more projects. In practical terms, this funding shall be used for expenditures related to the project.
The Awardee will receive funding to cover Project-related expenses such as IP protection, patent filing, product / industrial design, 2D / 3D blueprint making, prototyping, manufacturing, shipping, marketing, monitoring, IT, incorporating a legal entity. This funding will, if necessary, cover third party costs or salaries.
Eligibility
It is open to everybody, especially to the Education community (students, professors, researchers …), to the Business world (start-ups, Small & Medium size enterprises…) and to philanthropic organizations (social entrepreneurs, NGOs).
They are looking for solution proposed by a Candidate, be it an idea or an existing product or service. The solution has to address the following issue:

Design an innovative and concrete solution, from field to fork, to deliver fair, sustainable & healthy food, for everybody, everywhere.
Application
For more information, visit Food for Good Challenge.