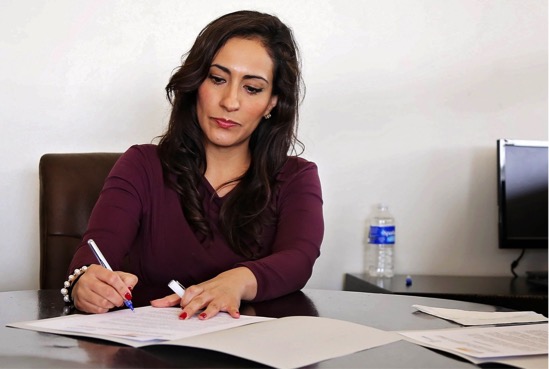 How To Make an Outstanding Video Resume to Get You Hired
It's hard to impress an experienced HR manager with a written resume, even if the content of it lists notable schools and top-level positions partly because they rarely rely on the information only, partly because they run through a lot of them on a daily basis. Recently, the video resume made a huge hit in the hiring process, making many applicants uncomfortable for a reason. Employers and HR managers are considering video resumes more and more. However, there is a way to nail this presentation part and get the job of your dream! In this article, we'll cover the most important things to include to make your video resume stands out, and before we proceed, let's take a look at why it is a must for many companies.
It Speeds Up the Recruitment Process
A video resume is a first impression of the candidate without the need to appoint an interview, and it may be beneficial for both parties: for the hiring manager to select the short-listed candidates, and for the candidates don't waste time for the unsuitable jobs. The bottom line is that a professional video self-presentation serves the following goals:
To minimize time to source the candidates
To maximize the match percentage of the applicant and position
To understand if the text resume coincides with what the applicant really has to offer.
The video resume can be a voluntary act (the candidate decides to link it to one's CV at LinkedIn or a similar platform), or it can be asked for in the job posting. While there are many acceptance criteria for various types of resumes, there are few things one should consider before making a video. Let's review them.
Video Resume Checkpoints
Check the needed format (especially if asked for any)
It's a usual thing when the recruiters indicate specifically the format, length, and the type of content they want to get from a prospect. If you delegate this to the resume writing company, this is the guidelines they will follow when writing a script for it, and if you want to deal with this yourself, then you better take them seriously. The format is not optional here: perhaps this is the supported resolution they can stream, or this is just the way they can open without downloading other plugins. Remember: they get tonnes of video files, and in case they can't open one, that won't hurt them too much. It might hurt your career though.
A video resume is not a substitute for the text resume, it's an addition that can (or cannot) turn their heads at you. With this in mind, you need to craft each of them so they can't contradict the facts mentioned or the qualities you've described. Bonus point if you are a good actor/actress and can prove that your communication skills are impeccable.
Advertise Without Advertising
Unless you apply for the sales position, of course. The video resume should sound like you in real life. That means no exclamation in every sentence, no monotonous or super fast speaking, no language that you normally don't use at work. Sound professional, use the terms you operate with on a daily basis and make the speech comes from your heart, not from the paper.
Tip: Write down the script, read it through out loud, check the timing. Adjust if necessary and read it out loud a few times to memorize the information. Practice speaking without any hints in front of the mirror. Do it until you like what you say and how you look.
Gestures are necessary as they make the monologue more vibrant and that's what you usually do when talking to anyone. Follow your natural need to move your hands or head when you feel like doing it and don't forget to smile. This is one of the confidence displays too.
Opt for a Solid Background
We better perceive the picture with good contrasts, not with those that can provoke sudden psychedelic tripping. If you wear a dark costume, shoot on a light background and vice verse. Check some ideas for backgrounds online if you are filming it yourself. Remember: your intention should be to draw attention to you, not the flowers in the back.
It's not only about your look, but it's also about how you sound. Your articulation is another key to HR's heart and with a little tongue-twister practice, you can improve a lot. Try "She sells the seashells on the seashore", "Peter Piper picked a peck of pickled peppers", "He threw three free throws" and others.
Practice filming selfies before
Practice makes perfect, and with a video resume, it works just the same. The more times you see yourself in action, the more chances you have to make it as perfect as it can be. Try saying the same with different intonation or in different words, shift accents, add gestures. Tip: film the final one only when you are relaxed and confident with your practicing.
Now you have 7 essential tips to start writing and filming your video resume that will make a difference for your career. We decided to quote O.Wilde as our final and most important advice: be yourself, other roles are already taken. Plus, nobody likes to be disappointed about meeting someone they didn't expect.
For more articles, visit OD Blog.