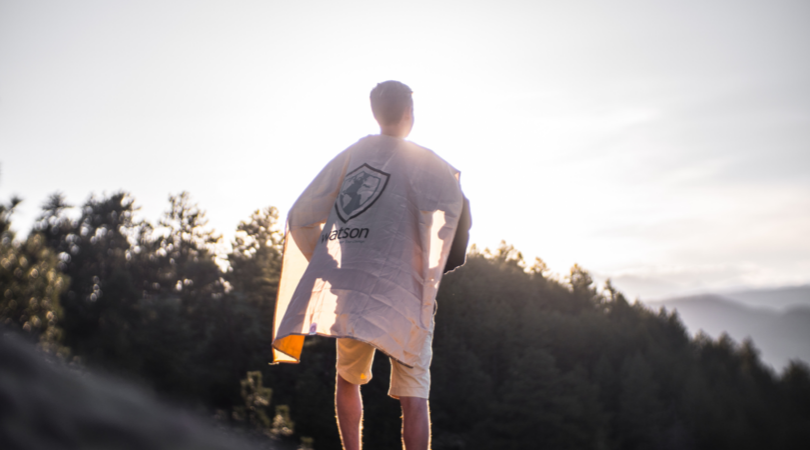 Watson Summer Accelerator 2020 in Boulder, Colorado for college idea-stage entrepreneurs (Scholarships Available)
Deadline: March 1, 2020
Applications are invited for the Watson Summer Accelerator 2020. The Watson Summer Accelerator is an 8-week program for college idea-stage entrepreneurs in Boulder, Colorado. Taking place between May 26th and July 17th, the program explores the rigorous journey of launching a social venture, being immersed in the world of social change, and leading a life of impact.
The program is tailored for college-aged students of all majors looking to design, test, and validate an impact-focused project or venture. Students who successfully complete the Watson Summer Accelerator have an articulated pathway to earn credits from Lynn University which are eligible for transfer.
Program Components
Training: Courses and workshops focused on entrepreneurship, leadership, and hard skills that put theory to practice.
Mentorship: Every student is paired with mentors that align with their mission, challenge assumptions, contribute valuable perspective, and expand their network.
Community: Students join a diverse cohort with members from every corner of the globe, a variety of experiences, and a common goal to impact the world.
Students complete three courses during the Watson Summer Accelerator:
Transformative Entrepreneurship
Transformative Action: Personal Development
Finances Lab: Business Acumen and Skill Acquisition
As part of a Watson Summer Accelerator cohort of young innovators and social entrepreneurs from around the globe, students build a powerful community of peers and lifelong friendships. The cohort, as diverse as it is, has in common a gritty idealism and drive to make the world a better place.
The cohort lives together in dorms near Boulder's downtown neighborhood through the duration of the program.
Benefits
Cost of the Watson Summer Accelerator in Boulder, Colorado.
Tuition: $10,000
Housing: $2,000
Total: $12,000
Watson offers scholarships based on merit and financial need to cover up to half of the cost of this program. Scholarships are awarded after students have been interviewed and admitted into the program.
Priority deadline applications are encouraged for scholarship availability.
Eligibility
This program is for idea-stage entrepreneurs, innovators, and changemakers with a bias towards action.
Students who are in the idea stage and are beginning to enter the prototyping stage are the most well-suited for the Watson Summer Accelerator. Idea stage means that you have done research on the problem you're looking to solve and have begun to conjure up potential solutions for that problem. In addition, at this stage you have discussed your idea with mentors and friends and may have begun to prototype and test those ideas.
Application
Apply to the Watson Summer Accelerator. You have two tracks to choose from:
Venture Founder: Track The Venture Founder track is for students who are founders or co-founders of a venture or project. The Venture Funder may collaborate with a Free Agent track student attending the same cohort.
Free Agent Track: The Free Agent track is for students looking to join a venture or project and are prepared to contribute in significant ways to the team. Free Agents join a Venture Founder's team at the beginning of the cohort.
Also see: Tips for Watson Institute Scholarship Application: Evioghene Uwede shares her experience!
For more information, visit Watson Summer Accelerator.