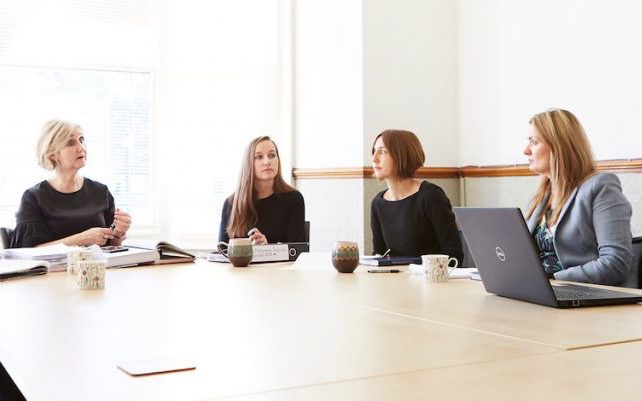 How to Prevent Gender Discrimination in the Workplace
Unfortunately, in spite of great strides women have made in the workplace, many are still the victims of gender discrimination. Even now, in 2019, women receive less money in their salaries than their male counterparts. According to research that was conducted two years ago, American women received 82 percent less in salary than men in the same professional positions. Although other countries have gone above and beyond this problem and pay women equally to men in the workplace, the United States has not quite made it to that point. Gender discrimination is still a widespread problem in this country.

However, business owners can take measures to understand the causes and effects of gender discrimination and take steps to prevent the problem. As a result, it's possible to take advantage of the multitude of skills of all their employees, including those who are female or transgender.

What are the Causes of Gender Discrimination?

Generally speaking, gender discrimination in the workplace usually stems from women being in the minority in certain types of industries. Two of the most notable areas where women are still underrepresented are the technology and auto industries. Due to this issue, men are not always very receptive toward their female coworkers and may even be hostile toward them, which results in a poor working environment. When men view women in the workplace as lesser in any way, it creates a problem, especially when it branches out to male higher-ups.

What are the Effects of Gender Discrimination?

It should come as no surprise that gender discrimination can lead to an unpleasant working environment. Which is why it is important to get in contact with a employment attorney. Although it might initially seem relatively minor, it creates more conflict and resentment among employees. Women typically feel as though their talents and contributions to the work they perform. As a result, women employees may have less motivation to perform their jobs, especially to the best of their abilities. Additionally, if women choose to take action against the discrimination they receive, it can lead to diminished performance as well.

As a result of these issues, the productivity in your company can suffer, which, in turn, can lead to a loss of money. This is especially the case if, as a business owner, you don't take any steps to solve the problem of gender discrimination. It is also important to know that gender discrimination in the workplace is illegal as per the Civil Rights Act of 1964, which can result in lawsuits against your business that can also cost you valuable money, not to mention threaten your company's reputation.

Tips to Fight Against Gender Discrimination

There are a number of steps you can take to fight against gender discrimination within your business. The following can be highly effective and eradicate the problem while empowering your female and transgender employees:
Get women on boards: It's important to have a diverse group representing your board of directors. You should assign women to your board as it sends out the message to your target audience that your company gets it and is serious about gender equality and empowerment.
Educate senior leadership: It's important that your senior leadership staff and board of directors are familiar with the legal ramifications of gender discrimination. As a result, you should hold educational seminars on the topic. Focus training them on the numerous benefits of gender equality and promoting the skills and talents of your female and transgender staff members. Stress the point that gender diversity also allows a company to perform far better than its competition.
Hire and promote: Of course, to effectively increase the diversity of your staff and potential new employees, it's important to give women and transgender applicants just as much of an opportunity as men. Minimum job requirements should not be so high that they omit any applicants, such as in leadership positions. Instead, they should be more realistically evaluated. The applicant pool should also be more diverse as a whole through effective targeted recruiting. Applications can also be given to hiring managers without names, which can lead to a biased decision ultimately being made.
Fight biases: When making opportunities more open to diverse applicants, it's important to ensure that there is no gender bias involved. As a result, double standards, stereotypes, "like-me" bias and reverse discrimination (discrimination against men) should be avoided.
Evaluate work assignments: It is also essential to evaluate work assignments within your company to ensure that all work is being fairly distributed rather than more valuable or desirable assignments being handed down to "preferable" employees. Evaluating your employees' work can serve a number of benefits and show who has the best skill and experience and can improve the relationship with clients or customers in the long run.
Give incentive: There is still a huge gap between the genders when it comes to pay. This includes a cut in pay when employees must take time off, whether for the birth of a new child or to care for a sick or elderly family member. It's important for companies to assess and address areas where gender pay gaps exist and take measures to rectify the problem.
Practice social inclusion: Social inclusion is a big way to fix the problem of gender discrimination in the workplace. It aims to include everyone and involves getting your staff together after hours in social situations. This can include a wide variety of activities rather than simply happy hour at the neighborhood bar.
Assistance with work-life balance: If you assist your employees with their work-life balance, it can have a huge, positive effect, which can only benefit the entire workplace. No matter whether they are men or women, helping with work-life balance promotes better outcomes and allows employees to tend to responsibilities at home. It can improve productivity and morale as a whole. You can also be more open to allowing staff to telecommute, which can help with the work-life balance, particularly for certain positions. Offering support for child and elder care can also be helpful.
Include men: Including men in solving gender discrimination is important. It allows for a gender balance while not overly burdening women. Men should also be supported while the company fights discrimination.
If you are in the Los Angeles, California area and have experienced gender discrimination in the workplace, you need an experienced gender discrimination lawyer on your side. A gender discrimination lawyer Los Angeles based can help you fight back. Contact a gender discrimination lawyer at your earliest convenience. The best gender discrimination lawyer Los Angeles has to offer will ensure your rights are protected.
For more articles, visit OD Blog.