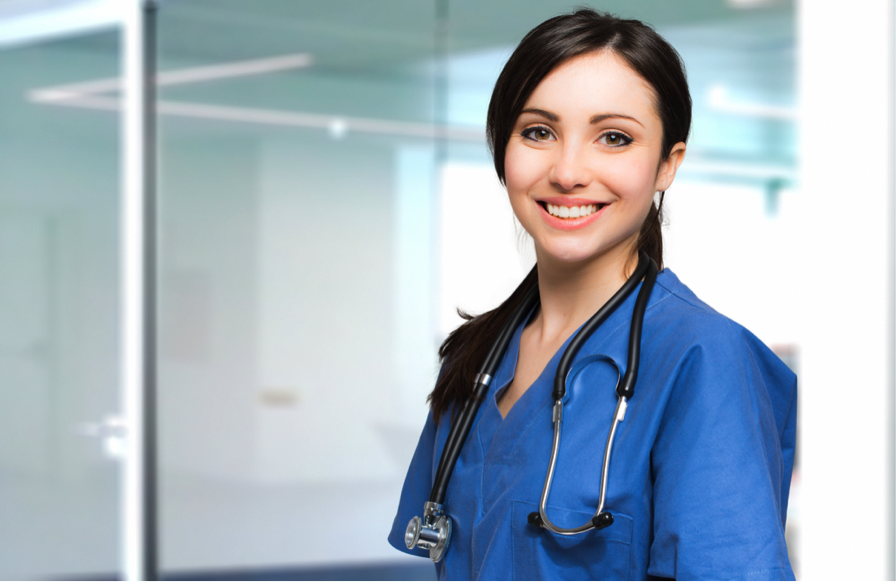 7 Things Nobody Tells You About a Career in Nursing
Before you choose a career in nursing, you will no doubt have done as much research as possible. However, even student nurses who have spent years considering this career path may find there are many twists and turns along the way. Here are somethings that you may not be told about nursing before your first day on the job.
Nursing can be rewarding in many ways
People who go into nursing tend to be caring and extremely unselfish, and most of them go into nursing because they love helping others. This means that nursing can be rewarding and enjoyable, and most nurses reported being satisfied with their jobs.
However, nursing can also be a financially rewarding career. Some nursing roles offer six-figure salaries on average, while the average nurse earns $74k a year. This is higher than the average salary in the USA, and there are often benefits on top of paid time off to healthcare plans. Some of the best-paid nursing jobs are the most interesting, too, such as nurse anesthetists and midwives, so you get to do something you love that also makes you happy.
It can be physically hard work
From running between rooms to helping lift patients, there is no denying that nursing is tough work physically. A study of different professions and how much they walk showed that nurses take on average 16,000 steps each day, which works out at nearly 7 miles. They are second only to waiting staff when it comes to the amount of time spent on their feet.
If you want to get into nursing, but are worried about the physical side of it, remember, there are a variety of nursing roles. Those who work outside of hospital environments do less walking and heavy lifting, although you will still need to have the stamina to get through 12-hour shifts.
There are lots of opportunities for career development
Nursing is not a job where you graduate, go to work, and never crack another book again. You will need to keep your skills up to date with regular study, but the good news is, if you are willing to go through further training, there are some fantastic career opportunities. For example, you could take a DNP online to become an FNP – a family nurse practitioner, and this course is offered by Baylor University. Family nurse practitioners are highly in demand due to a significant shortage of doctors, and they usually work in clinics dealing with minor acute illnesses. This can be a good role for those who want to work in poorer communities and do something that really makes a difference.
Once you are an RN, there are seemingly endless types of nursing in which you can specialize, so you may wish to consider specializing as an:
Operating room (OR) nurse
Emergency room (ER) nurse
Home health nurse
Clinical nurse specialist
Nurse manager
Neonatal nurse
Pediatric nurse
Psychiatric nurse
You do not have to decide right away what kind of nursing role you want to do. Many people start off as a general nurse when they first qualify, then see what they like about the job, taking courses that lead them towards their dream role.
It is also worth remembering that nurses do not just work in hospitals. You will find nurses in pretty much any clinical setting, as well as prisons, schools, government agencies, the armed forces, rehab clinics, and anywhere where people may need medical care or support.
There are up and downsides to the long shifts
Most nurses work 12-hour shifts, which can be physically and mentally demanding, but the good thing is, this can allow nurses to condense their working week into three days. This means you get time to recover and unwind between shifts, but some jobs require both days and nights, so your sleep schedule can be all over the place. Some nurses do overtime, although mandatory overtime is banned in some states, and this can attract high rates of pay.
Work/life balance can be hard
Although you may 'only' work three days a week, many nurses can find it hard to strike a work/life balance. There is a reason why nursing teams are often close-knit because they spend long working hours together in a tough job. Nurses with families are likely to spend all their spare time catching up with the kids, and the irregular, antisocial shifts can sometimes make it hard to commit to meeting friends or doing a hobby. Therefore, it is worth considering the impact on your life.
Nurses can find the job difficult
Nurses must deal with a lot of difficult situations, and while they must remain calm and professional, even the toughest nurses can suffer from mental health issues. Luckily, there is lots of support available for nurses, and many workplaces have programs to help their employees. Make sure you are open about your feelings and get all the help you can when you are going through a rough time.
Nurses must be advocates for their patients
Nurses take on a lot of roles and responsibilities, but perhaps the most important is being a patient advocate. When people come into a hospital or similar setting, they are often scared, confused, and in pain, and they may not understand what the doctor is saying or be able to make good choices. You must work hard to help them get the best possible outcome, communicating with the patient, their friends and family, and other medical professionals to achieve this.
There has no denying that nursing is not an easy career path. It involves working closely with the public when they are in pain or distressed, and you will no doubt encounter many difficult situations. However, nursing can be one of the most rewarding careers imaginable, allowing you to literally save lives and help people through the toughest of times. Luckily, studying to be a nurse prepares you for many different situations, so you will be going out there armed with knowledge and skills that will prepare you for anything.
For more articles, visit OD Blog.