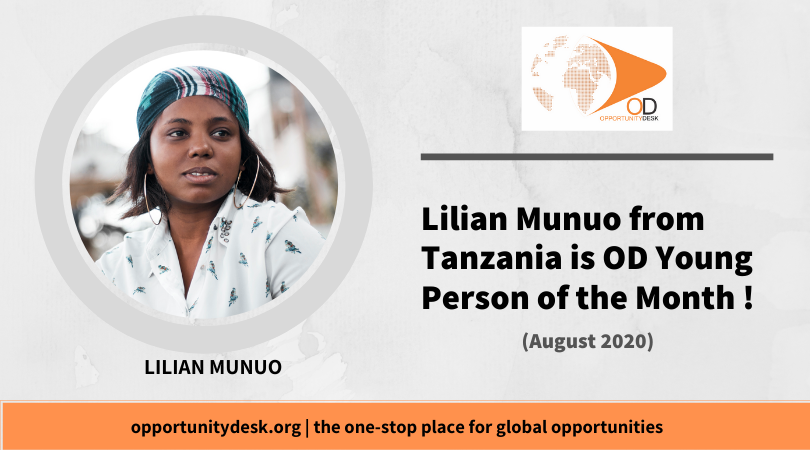 Lilian Munuo from Tanzania is OD Young Person of the Month for August 2020!
Welcome to August!
Our Young Person of the Month is Lilian Munuo from Tanzania! Lilian is a self-taught artist and creative. She does pencil art, charcoal art and string art which she regularly posts on her Instagram page, @hettie_lillie. For her, art is a motivational ground and learning arena. Lilian holds a Diploma in Finance and Banking from Institute of Accountancy, Arusha, Tanzania.
Read her amazing story below and be inspired!
LILIAN MUNUO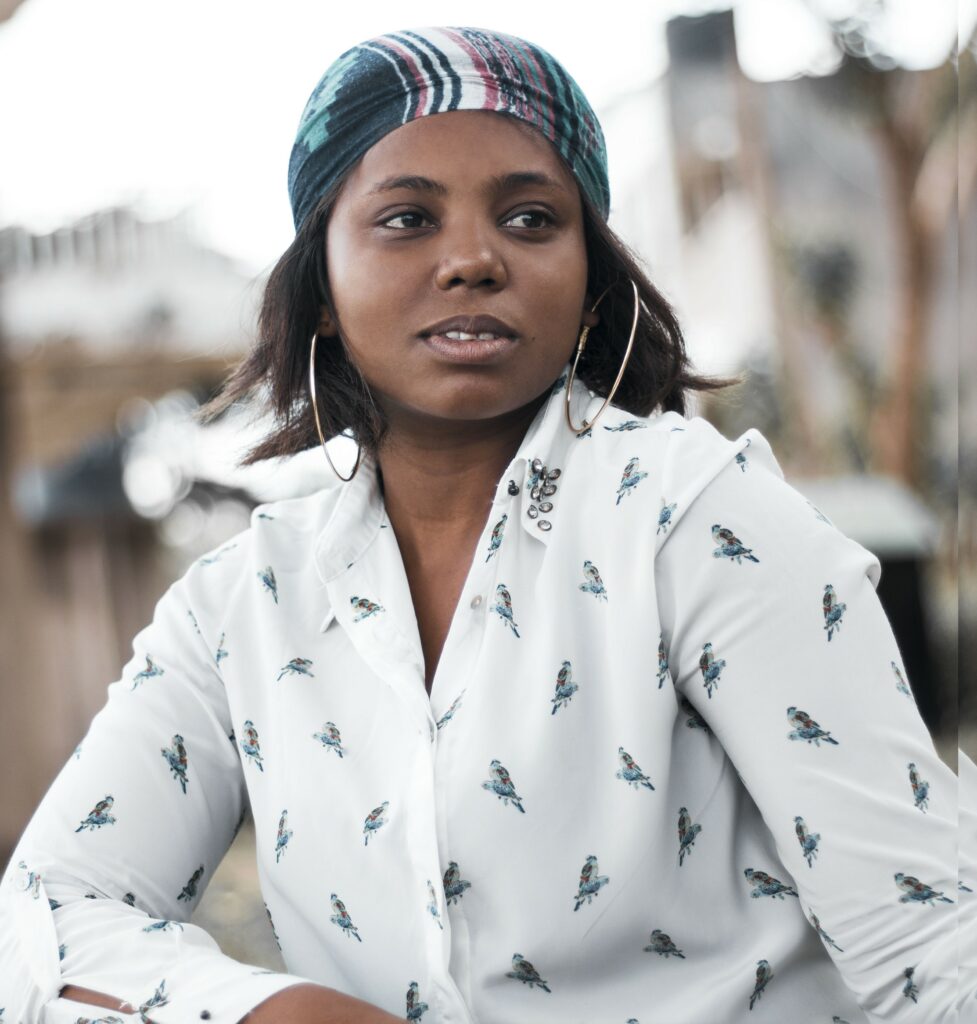 Lilian Munuo is a young talented and hardworking artist from Tanzania. She specializes in pencil art, charcoal art and string art. She does illustration art which tells stories of hope. With string art, she is more focused on creating beautiful pieces as wall art decorations, for offices and homes. Lilian says, her work gives her joy seeing smiles on peoples' faces when they see her artwork.
Lilian was diagnosed with muscular dystrophy when she was 4 years old. This is a disease that causes problems with walking, swallowing and muscle coordination. Lilian lost control of her lower body but she currently does, an improvement termed as rare by the doctors. Art gave her a sense of belonging and purpose and has inspired her to keep growing.
Lilian has been drawing since time immemorial. She started drawing cartoons, then progressed to imaginary faces, and then she saw shedding and taught herself how to include everything she does. The process of seeing something, trying it and accomplishing it, she says, is a great inspiration to her. It means she can do everything she puts her mind and heart into. As a person with physical disability, Lilian says, she can't really do a lot but being able to create something beautiful and illustrate her story in it is a blessing.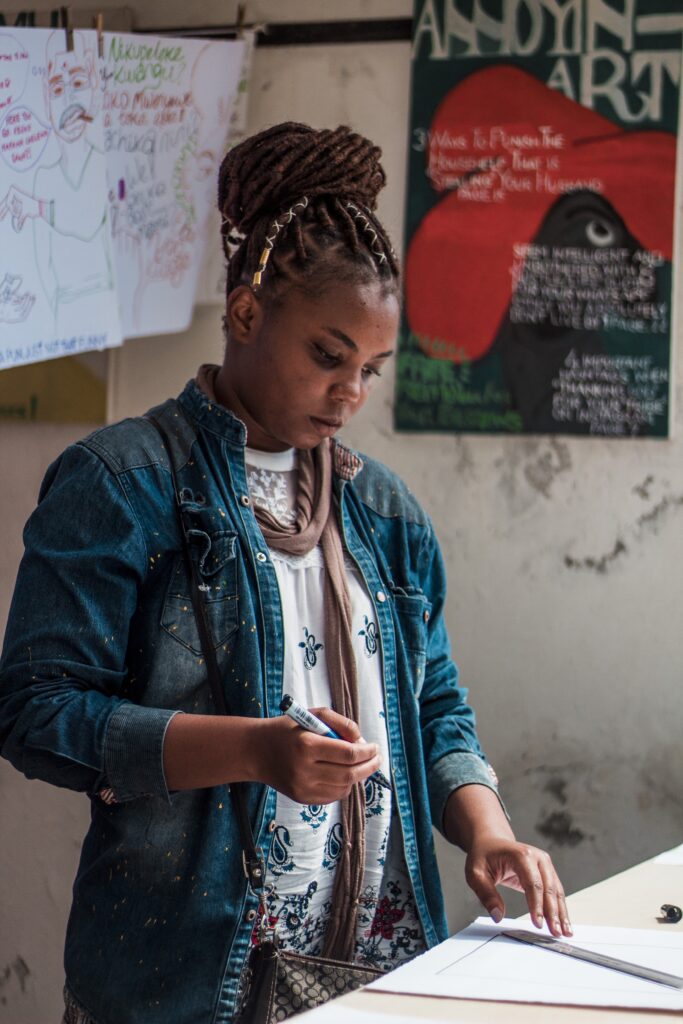 Lilian started doing arts and attending exhibitions when she was in University pursuing her Diploma in Finance and Banking under the influence of her friends. . These platforms, she says, taught her and inspired her to wanting to be better and do more. Her inspiration comes from her, from her urge to learn, her determination to want to influence and tell stories through art.
On Opportunities that Came Her Way
With art, Lilian Munuo got opportunities to meet wonderful people and to impact. She also got opportunities to showcase her work in different platforms. Lilian plans to learn a lot and teach a lot also. The process of giving and learning, she says, will build her and expand her creativity. With those, she wants to tell stories of hope and inspire her community as she keeps on creating.
Her Words of Advice to the Youth
"Being an artist with physical disability is a constant battle with self. Self-acceptance and self-appreciation is the major key and i will never stop learning more on how to do that. "
"To everyone out there, your community needs you,so be you in all your endeavors,be you because everyone is taken. Don't try to compare your self with anyone, the saying comparison is a thief of joy is not a lie. It steals and steals and it's never satisfied. Do you and Do more."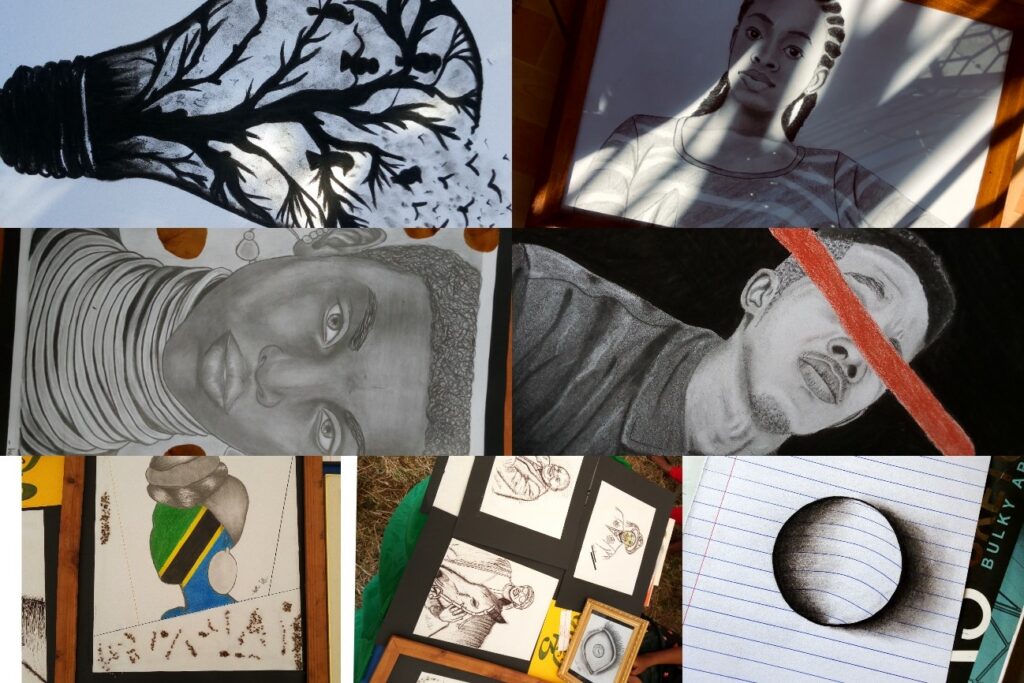 "One man said "Rain fills the size of the vessel you have". So think greater and bigger because everything is a manifestation of your thoughts. In summation think positive,there is joy and happiness in that."
You can connect with Lilian Munuo and view more of her artwork on Instagram @hettie_lillie
Who will be the Next Young Person of the Month?
You can be the next Opportunity Desk Young Person of the Month! All you have to do is get a friend to recommend your work or fill out the nomination form here. We want to use the platform to recognize and celebrate the efforts of amazing young people around the world. Oh! And you must be an active Opportunity Desk member, either as a fan, reader or subscriber!
Join Opportunity Desk on Facebook (194.2k+), Twitter (43.8k+), Instagram (55.3k+), FB Group (76.7k+) or join 84k+ Email Subscribers