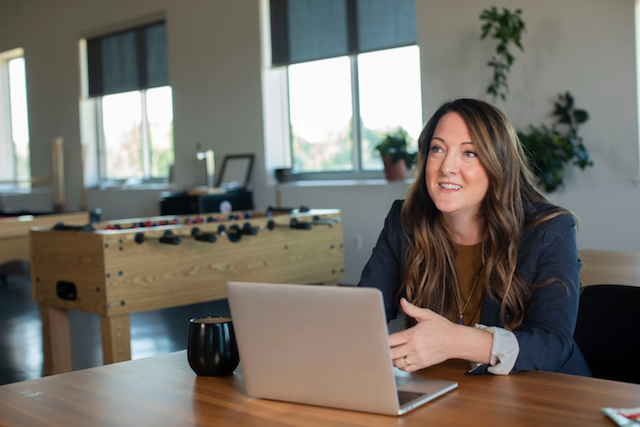 How to Land your First Tech Sales Job
When one thinks of tech jobs, it is often the  programmers and developers that come to mind. While they might play the central position, there is a key role that plays an equally crucial role: the sales team.
Tech sales is arguably the component that ensures that the latest tech innovations are welcomed by the world. They are the ones who make these products more relatable and present them as meaningful things among the consumers. In essence, one could say that without an efficient sales team, a tech product will not sustain itself for long in the market.
Now that we have established the case for tech sales jobs let us tell you the path to take to obtain one.
Step 1: Understanding The Role
The first step is to find out whether you are a good match for the role. And it begins with understanding what a tech sales job entails. Your focus is to connect consumers to innovative tech products. You would have to learn the ins and outs of technology and research opportunities.
In terms of technical terms, your job would require you to:
Analyze the market to identify potential clients
Reach out to prospective customers
Present persuasive arguments
Negotiate deals
Manage customer relationships
Step 2: Consider your Skills
If you are already working in a role that trained you with the aforementioned skills, you might have no difficulties fitting into tech sales. Regardless of your previous position, the company will prepare you regarding the product you are promoting.
To excel in this role, you do not necessarily have to major in a tech-focused subject. Instead, today there are online certifications that will equip you with the necessary skill. To name, you can look into Uvaro's tech sales training, which is one of the best in the market. The alternatives include Udemy's Business development programs or Coursera's sales strategy courses.
Step 3: What can a Tech Sales Training Program Teach you?
If you have no sales background, we highly recommend that you consider online training that will help hone your skills. For ease, let us take Uvaro's tech sales training as an example here. Their 12-week program covers the sales skills such as prospecting and discovery while providing you the basic technical knowledge. You will gain an understanding of tech jargon and how to maximize your reach. 
Most of the training programs have the same format. In cases like Uvaro's, you will also get the chance to pursue a tech sales internship, a perfect stepping stone to your career.
Step 4: How to Get a Tech Sales Job
Employers will look at whether you have the capabilities to handle the job, how you engage with clients, and most importantly, whether they would prefer you to represent their company.
As it goes, the entire process would echo you pitching yourself as the best product. This means you have to demonstrate your ability to develop a relationship, present your strengths quickly, and potential business value. Be ready to ask and answer insightful questions, and be quick on your feet to pursue the position. Here is how you can go about it.
Create a resume that highlights your sales skills
Find the right jobs that match your level
Do your homework about the company, preferably call the sales department
Be thoughtful during the interview and clearly present your value proposition
Do not forget to follow up.
Applying for a sales position does not mean you have to talk too much during the interview. The Pareto rule applies here as well; you listen 80% of the time and talk for the rest 20%. 
Ultimately, sales are all about the power of persuasion. No matter what work experience you have, if your skills align with this, you will make an excellent salesperson. There might be a few challenges to overcome. But they overshadow the benefits such as working with the latest technology and the innovative minds that created it. Moreover, you will always have more learning and growth opportunities as your team progresses.
For more articles, visit OD Blog.