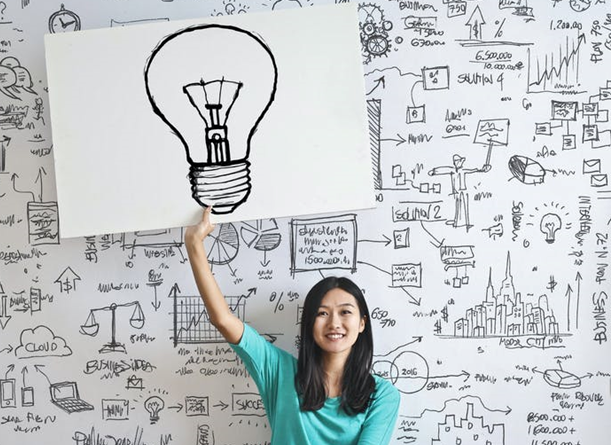 5 reasons why young professionals choose to pursue a career in Germany
For many young people, it is very tempting to move and work in another country once they complete their education and obtain their degree. Relocating can be an obvious part of working life and an important development opportunity for many university-educated young people. Young people with a higher university degree, in particular, see working abroad as a real lucky break. With its central location in Europe, Germany is a popular country for young people who want to progress in their profession or move up the career ladder. The Germans are very well mannered and behaved, and the country is the perfect mixture of modern Europe, picturesque small villages, and countryside.
Before making your move to Germany, create a checklist of things to do. Look into the visa requirements, obtain your residence permit, and gather all other essential documents that you will surely need. Remember that one of the key things that are a must is to get health insurance, which consists of two options: statutory health insurance (GKV) and private health insurance Germany-wide (PKV). Once you have all these necessary things prepared, it's time to explore the possibilities for your career growth in Germany.
Let's have a closer look at why so many young people decide to pursue a career in Germany:
#1 Thriving Economy
Germany has Europe's largest domestic market and a comparatively large number of medium-sized companies that form the backbone of the German economy. Different industries are concentrated in different parts of the country. Heavy industry is found mainly in the Ruhr area in the northwest, while Hamburg and the surrounding areas are the trade and media centers. Frankfurt, where most banks are located, is the country's financial hub. Berlin is characterized by trade, media, administration, and biotechnology, while the automotive industry is mainly located in southern and western Germany. While unemployment is reaching record levels in Europe, the German labor market is in great need of a labor force. A study conducted in 2014 estimated that by 2030 the country will have a labor shortage of around three million people if nothing is done.
#2 Job Opportunities
Working abroad can make many feel very uneasy, despite looking forward to new challenges and excitement. Germany is an example of a positive and safe country to work in as its geographical position is perfect, connecting you to many other European cities. As Germany is one of Europe's great powers when it comes to the economy, working life is in full swing, and there are plenty of job opportunities for those who want to get a job in many different sections. The most sought-after jobs in Germany include software developers and programmers, electronics engineers, healthcare workers, IT analysts and consultants, economists, as well as job positions in tourism and hospitality. The standard of living in Germany is generally very high, which means that whether you are looking for a top job in the financial world, or if you would rather work in a cozy bar, Germany is the place for you.
#3 Work Culture
The German work culture is known around the world for being characterized by formality, strong work ethic, hierarchies, punctuality, and efficiency. Structures and processes are highly valued in German working life, and there is a clear distinction and boundary between managers and other employees. It is also not uncommon to call each other 'Herr' or 'Frau' or sometimes even with academic titles. The strong emphasis on structures and agendas (Tagesordnung) means that the individual gets the opportunity to orientate themselves in a more focused and predictable environment. Some appreciate it for its clear direction while others may find it somewhat bureaucratic, although in recent years this has become less formal and strict.
#4 Worker's Benefits
Working hours: By law, a German working week consists of a maximum of 48 hours. A working week can, in some cases, involve work from Monday to Saturday (never on a Sunday), but in most cases, a five-day working week with a total of 40 hours applies as in most other EU countries. Most workplaces offer flexible hours, and it is not uncommon for many to arrive at work early, sometimes around seven o'clock when the German school day starts early. Overtime is not unusual and can sometimes be encouraged. Employees are entitled to paid maternity leave, which lasts more than one year. Workers are entitled to sick pay for up to 6 weeks, with an additional six weeks available if necessary. Vacation pay in Germany is protected by law and must be a minimum of 4 weeks per year. Social security payments are obligatory by law as well.
Holidays and vacations: As a full-time employee, you are entitled to at least 24 days of holiday. As for holidays, it can depend on which federal state or even which municipality or district you live in. According to German law, only October 3, German Unity Day, is a national holiday, and the rest is up to the federal states themselves to determine. But most German states share the most common holidays such as Christmas, New Year's Eve, and Easter. On the other hand, Bavaria and Baden-Württemberg, for example, celebrate Catholic holidays, while the federal states in the north do not. However, most federal states have between 10-13 holidays per year.
#5 Varied Culture
Although the job opportunities are the decisive factor for young people when making their decision to move to Germany, the varied culture adds to the country's appeal. In Germany, the fascinating history is mixed with modern urban landscapes. It is an impressive country with an innovative spirit but at the same time, great respect for the past. The traditions live on in the magnificent German Alps, where the beer flows like water. You can sample fine wines on the banks of the River Rhine, discover all of Berlin's cultural attractions, explore Bavaria's snow-capped Alps or take in the beautiful northern coastal landscape of the Baltic Sea. You can visit beautiful and historical museums and enjoy music festivals all around the country. Many people enjoy Germany's impressive medieval architecture and the vibrant nightlife of the country's major cities. Whatever city you choose as your possible job destination, you can be sure that the culture will add to your quality of life.
Final Thoughts
Deciding to pursue a career abroad as a young professional can be both exciting and challenging. Once you choose the country, planning your move can become easier and more manageable. The stable and healthy economy, job prospects in diverse industries, accompanied by the lifestyle deems Germany as one of the top professional destinations that more and more young people choose for relocating. The above-mentioned reasons can help you decide whether Germany suits your needs and whether it could be the place where you can realize your ambitions and reach your career goals.
For more articles, visit OD Blog.