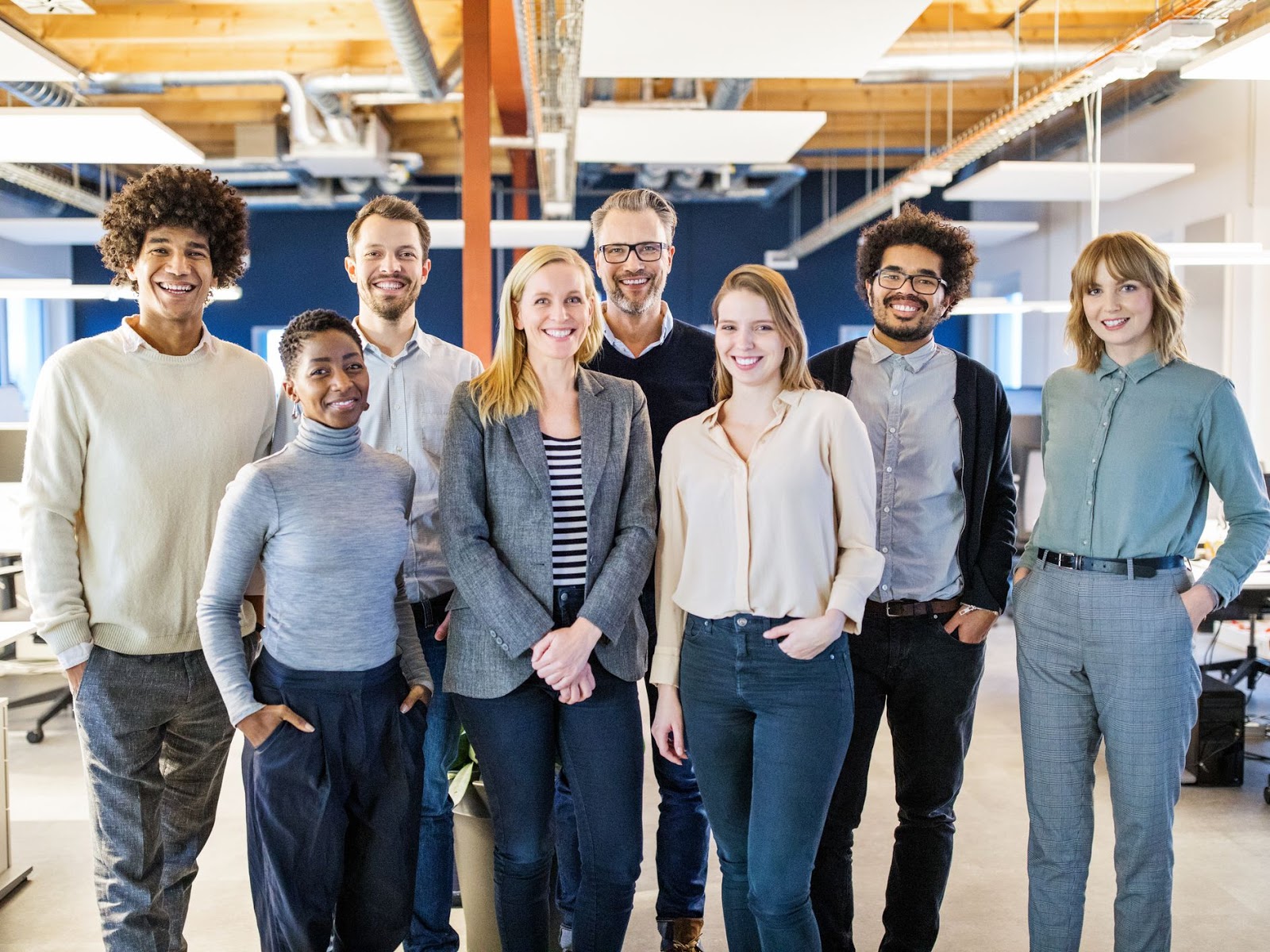 Everything You Need To Know Before Applying For A Canadian Work Permit
There are hundreds of thousands of jobs in Canada for immigrants. It doesn't matter if you're skilled or unskilled, qualified, or have the right experience; the opportunities are there, and they are endless.
In fact, according to the Canadian national statistical office, temporary foreign workers play an increasingly important role in the Canadian labor market in recent years. Approximately 470,00 foreign nationals have a work permit that became effective in 2019, up from 340,000 in 2017 and 390,000 in 2018. 
And even if the ongoing Covid-19 pandemic severely impacts their contribution to the labor market, temporary foreign workers are still allowed to enter Canada after the mandatory 14-day self-isolation policy upon arrival.
Have you made up your mind about working in Canada? If yes, in all likelihood, you'll need to apply for a Canadian work permit. Canada has numerous programs and streams that allow foreign workers to migrate to Canada and work in certain professions for a predetermined time.
This short guide will highlight the essentials that you need to know if you're willing to come and work in Canada. We'll begin by explaining what the work permit program is and how it works. After that, we'll focus on the different types of work permit you can apply for, their requirements, and we'll finish with the documentation you will need to have in place.
The Temporary Foreign Work Permit Program 
First of all, the Temporary Foreign Work Permit Program, or TFWP, was created to help Canadian employers hire talented foreign workers for in-demand jobs in Canada and fill the labor gap in specific labor market sectors. The program is run by Immigration Refugees and Citizenship Canada (IRCC) and the Employment and Social Development Canada (ESDC).
The program is designed to ensure that temporary foreign workers' rights are protected through their contract, and they can work in a safe and secure working environment. A crucial component of the TFWP is the Labor Market Impact Assessment, a requirement for all temporary foreign workers with a closed working permit in Canada.
A Labour Market Impact Assessment (LMIA) is a document that shows that a local applicant couldn't fill the job you're applying for in Canada. The good news is that you won't have to apply for one because your future employer is fully responsible for getting this document for you. Nonetheless, it's beneficial for you to be as knowledgeable about the process as possible because you will need a duplicate of your LMIA to apply for your work permit. However, there are certain situations where, as a potential worker, you won't need an LMIA, so we encourage you to keep reading.
Types Of Work Permits In Canada 
Canada offers two types of work permits:
The open work permit; and
The closed (employer-specific) work permit.
Open Work Permit 
Unlike the closed work permit, which strictly limits the worker to a particular employer, the open work permit practically offers the freedom to work almost anywhere in Canada. If you want to apply for an open work permit, you won't need a Labour Market Impact Assessment, and you won't need to have an active job offer at the moment of application.
So who qualifies for an open work permit? That would be all permanent residency applicants who are awaiting the results; spouses of persons who've applied for permanent residency, and spouses of already settled workers or students; international students who've graduated from a Canadian post-secondary institution; refugees, refugee claimants, and their family members; vulnerable workers who've experienced abuse from their existing employer; and workers who are in Canada based on specific international agreements like the working holiday visa program.
Closed Work Permit 
If you don't qualify for an open work permit, the best alternative in line is the closed or employer-specific work permit that will permit you to live and work in Canada according to the conditions stated in your work permit. These conditions usually refer to your specific employer's name, the length for which you can live and work in Canada, and the location where you can work.
In other words, closed work permits only allow you to work for a specific employer and usually require you to have a copy of your LMIA in place. In case you don't have an LMIA document, your employer won't be able to offer you a job position even if you're fully qualified.
If a Canadian employer has given you a job position, you will also need to include strong evidence in your work permit application that you can perform all duties. Just because the prospective employer believes that you can do the job doesn't mean that Immigration Canada's office will. Work permit applications are complex and lengthy documentation, so we strongly advise you to consult with a renowned Canadian immigration law firm that excels in all immigration areas to Canada.
Work Permit Document Requirements
In order to live and work in Canada, you will have to collect all the required documents for your selected Canadian work permit program. Since there are many different types of work permits in Canada ranging from employer-specific permits to postgraduate open work permits, the documents you will need along the way will vary depending on the work permit program you qualify for. Moreover, if your spouse or common-law partner, and kids accompany you to Canada, then you might need to provide additional documentation.
To successfully complete your work permit application, you will need to obtain the following documents:
A passport or other valid travel document;
Two photos of yourself and photos of any accompanying family members;
Indicating proof that you meet the requirements of the job being offered;
Proof of funds;
Police clearance certificate which is no older than six months;
Proof of all relationships with all spouses, children, or common-law partners.
If your work permit requires an LMIA, you will also need to obtain the following documents:
A copy of the LMIA provided by ESDC to your employer;
A copy of the job offer from your future employer.
In case your work permit program doesn't require an LMIA:
An offer of employment to a foreign national exempt from an LMIA or the offer of employment ID number;
A copy of your employment contract.
If you're an applicant for a post-graduation work permit you will need:
A final transcript;
A letter from the institution and the formal notice of graduation.
Furthermore, if you're a provincial nominee, you need to include your nomination letter from the province that nominated you in the first place.
In Conclusion
As you can tell, different immigration programs mean different sets of documents, so it's best to work with a Canada-bound immigration oriented law firm to get the documentation correctly. As soon as you complete your work permit case, review and submit your work permit application to the correct department, and wait for that confirmation phone call or email that will grant you the possibility to live and work in the best country in the world.
For more articles, visit OD Blog.