January 31, 2021.
We are pleased to announce the Top 12 Finalists for the OD Impact Challenge 2021! The OD Impact Challenge seeks to recognize and support the efforts of young change-makers working to bring positive change to their communities while projecting and highlighting the impact opportunitydesk.org is making in the lives of people worldwide.
Each of these finalists represent leaders and entrepreneurs who are taking great steps to solve real problems and add significant value to the lives of people in the communities.
Our judges were highly impressed with the quality of entries received this year. While many of the entries are great, we are only able to shortlist 12 finalists to advance to the next stage of the competition.
The application videos of the Top 12 finalists are now live on OD YouTube Channel. Three winners will emerge from these finalists and we are inviting you to be part of the process. Vote for them by liking and commenting on their videos.
Meet ODIC 2019 Top 12 (in no particular order)
1. Angela Busheska ( North Macedonia)
Founder and CEO, EnRoute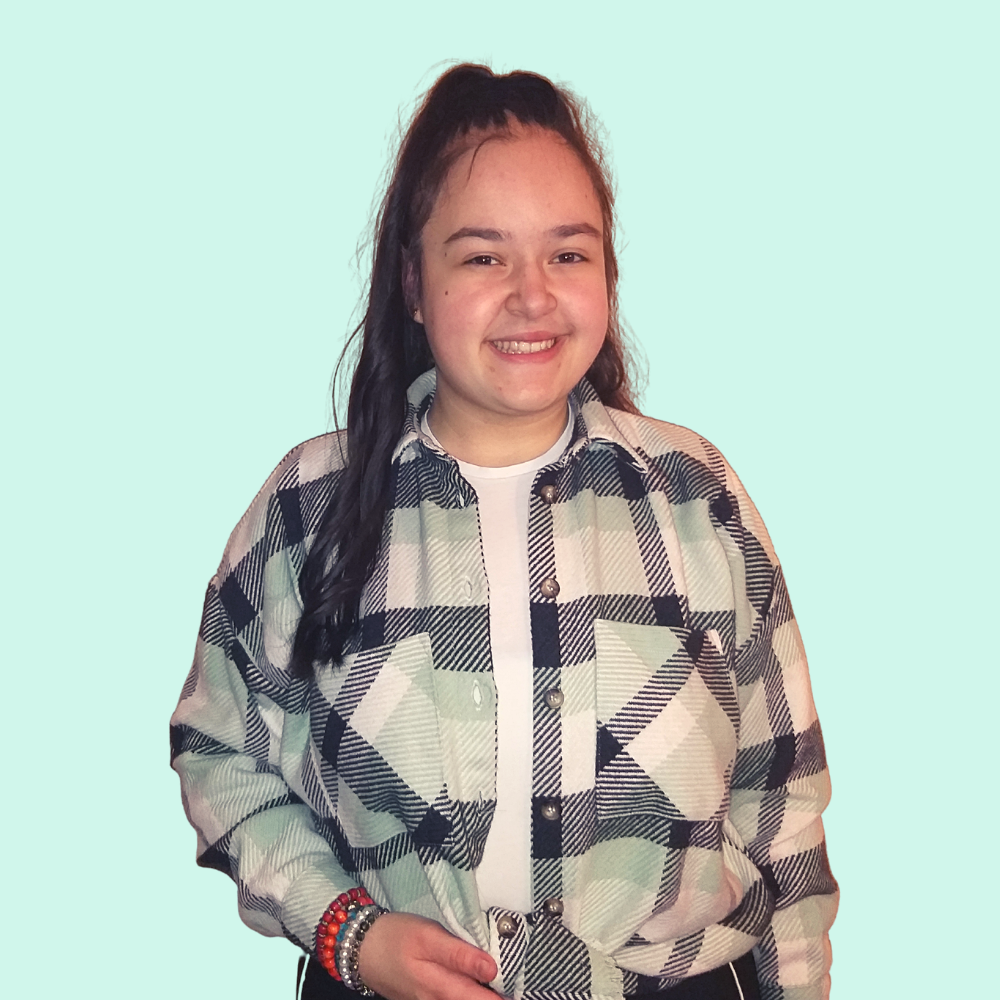 Angela Busheska is a 19-year-old upcoming student at Lafayette College. She is a Macedonian social entrepreneur, researcher-innovator, and speaker. She is the Founder & CEO of EnRoute, a personalized mobile application that lets users harness their transport, shopping, and household activities to reduce their carbon footprint, rewarding them with real-life prizes for every reduced gram of CO2.
The EnRoute app includes several features. The most important one being the 'Make your daily combination' which allows people to plan their daily activities and see all the transport options available, buy a ticket on the spot, and of course, get the most environmental combination, tailored to their budget and needs. Next, EnRoute helps them 'invest' in sustainability with just one click. It can scan every label on various garments and
packages to understand what the product is made of and the sustainability of its producing company. To further motivate people, EnRoute's incentivization method is represented by giving a point for each
established environmental combination, or a product scanned. The users can use the points in the EnRoute-Online Shop to get a free coffee or various discounts.
Vote for Angela Busheska on Youtube
2. Muhammad Iqhrammullah ( Indonesia)
Co-Leader, Co-EXAMPLE/Chemistry Department, UNSYIAH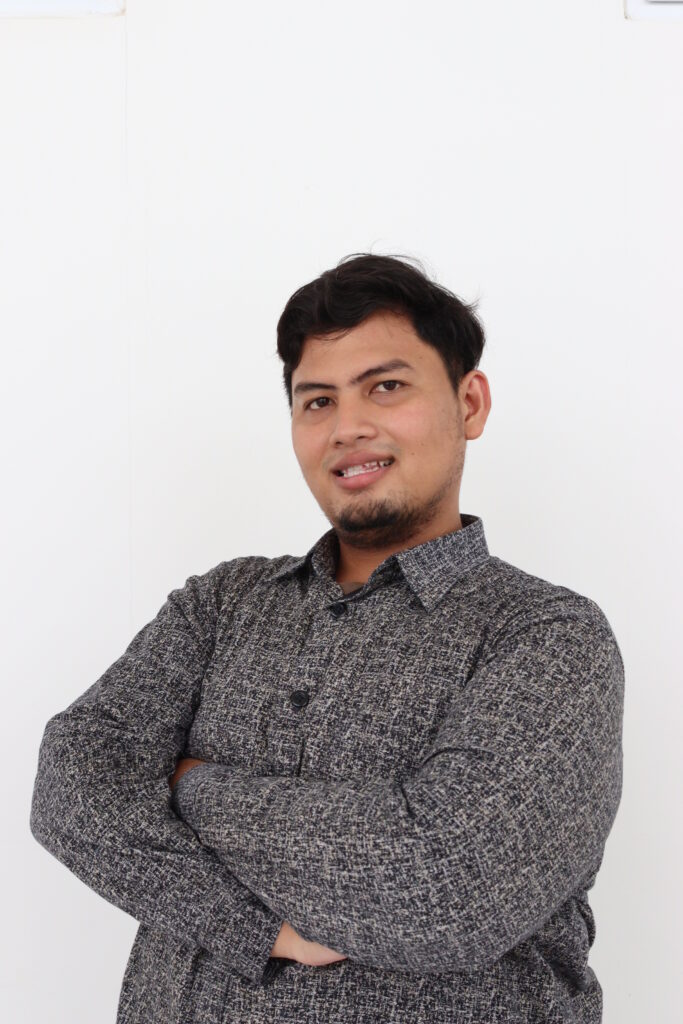 Muhammad Iqhrammullah is one of leading young scientists in Indonesia whose works cover various research topics in sustainability; ranging from heavy metal to citizen science. He has successfully developed renewable materials from biomass and bioresources. In 2020, he proposed a novel polycondensation mechanism of polyurethane prepared from green algae. His method offers a shortcut to the manufacturing of the material as it does not require polyol extraction. The polymeric materials he has prepared are used to control and monitor the heavy metal contamination in the water by using adsorptive removal and laser-induced breakdown spectroscopy techniques, respectively.
He is a part of a team, formerly led by Prof. Dr. Ir. Marlina, M.Si, that received a grant from WWF Netherlands to conduct a citizen science project in Aceh Jaya Regency, Aceh Province, Indonesia. The project has been conducted for more than a year with an objective to empower the community in combating the mercury pollution. The area was infamous for the threat of mercury pollution released from the artisanal gold mining. The citizen science project helps the community to be aware of the dangers of mercury, by involving them in the pollution assessment. It has been successful in engaging various stakeholders (regent and provincial government agencies, gold miner, religious leaders, local leaders and youths) to end the use of mercury in the artisanal gold mining.
Vote for Muhammad on Youtube.
3. Smart Israel (Nigeria)
Founder, Zero Casualty Outreach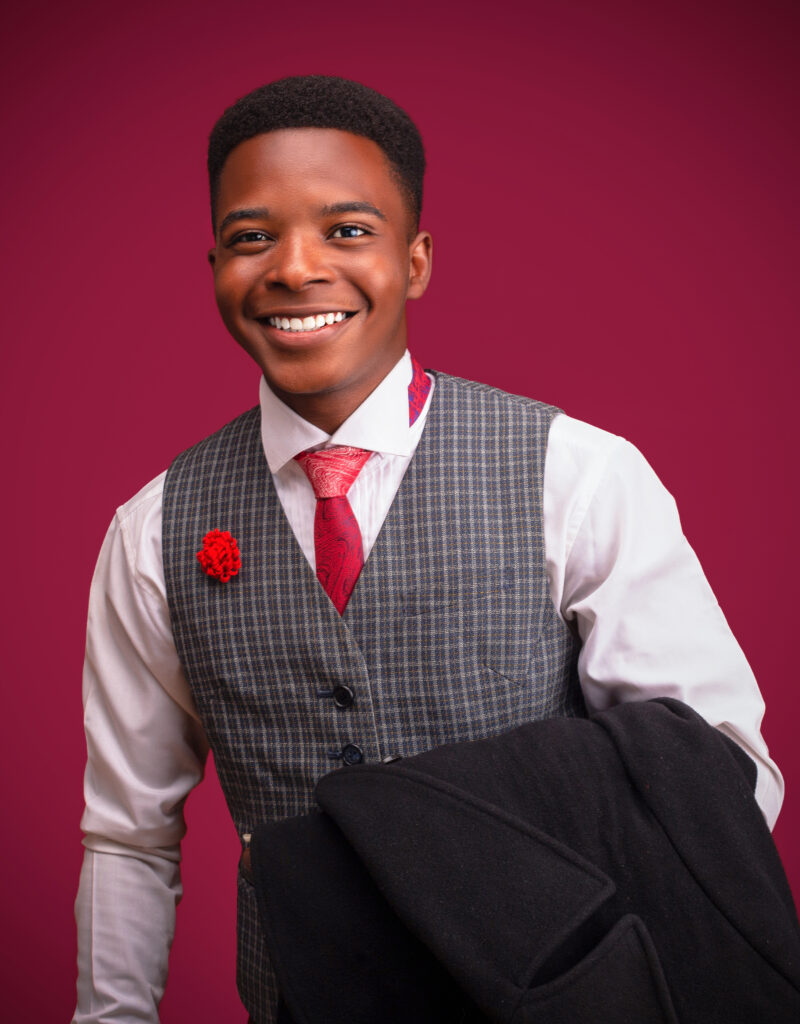 SMART ISRAEL is a young leader, a public speaker and a leadership expert. He is an advocate and mentor in the field of social Impact (health/well being as well as good governance).
Growing up as a child, he has always been passionate about the health and well being of the people in his community. That burning desire, pushed him to start seeking for possible solutions on how to tackle common diseases in his society. In 2011, he was elected the speaker of Taraba state children's parliament. That afforded him the opportunity to help a lot of children health wise, through his various projects. He went further to start an NGO to continue with this work. One notable project he carried out is the END MALARIA PROJECT where he and his team, gave 1000 women and children free malaria test and treatment.
Smart Israel has carried out many other projects inclusive is the annual Beyond Africa Conference where he mentors about 200 young change makers from across the country. Moreso, is his social impact work in the field of education where he has helped 207 girls return back to school.
Vote for Smart Israel on Youtube.
4. Steven Setiawan ( Indonesia)
General Coordinator, Eco Learning Camp Foundation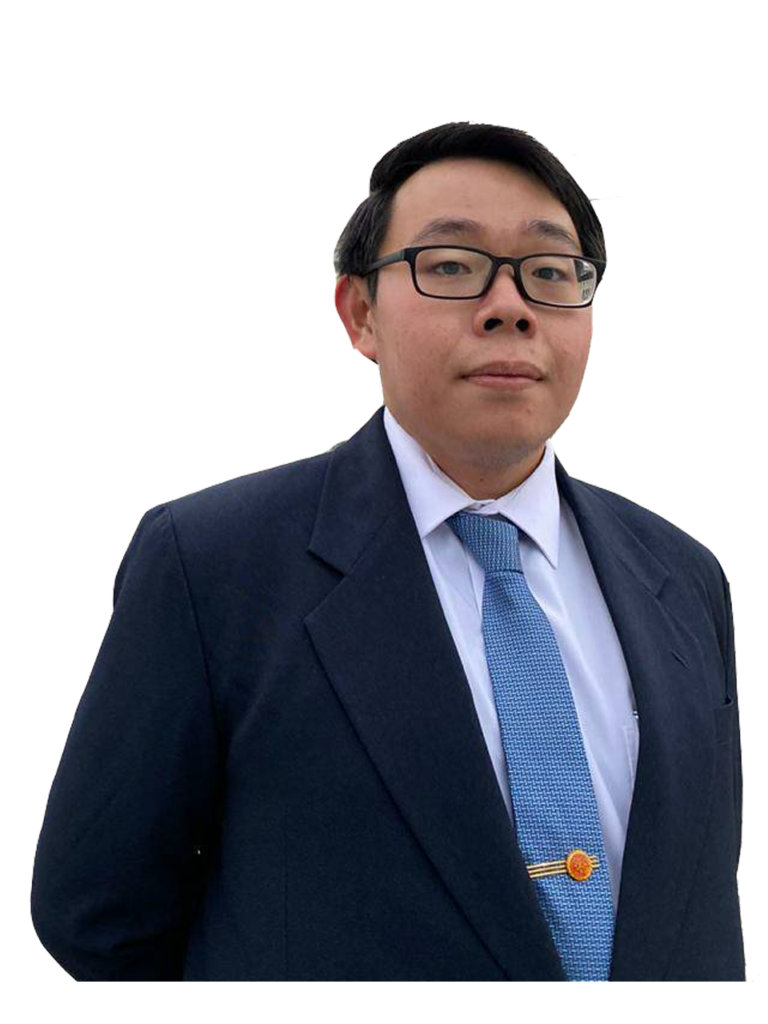 Steven is a waste management enthusiast who empowers waste pickers and youth through environmental education and an organic waste management start-up. Through eLarvae, Steven has recycled more than 24 ton of organic waste from more than 600 citizens.
Through Baramoeda, Steven has educated more than 10,000 people across Indonesia about how to live with the principle of environmental sustainability. His dedication made him to be awarded as one of the EE 30 Under 30 NAAEE Batch 2020.
According to Steve, lack of environment education is the main reason people destroy the environment. For example, almost 150 people in Steve's hometown, Cimahi, died because of waste landslide from Leuwigajah Landfill in 2005.
Eco Learning Camp Foundation (Eco Camp) solves that problem by providing customized non-formal environmental education with experience based learning method for diverse groups. Eco Camp provides
offline activity, online activity, and community service to Ciburial village. For their offline activity, they conduct various one day / multi day training concerning how to recycle your organic waste, how to start a permaculture, and how science is related to environment. For their online activity, they train environmental educators across Indonesia to start their own thematic environment education projects. For their community service, they do three activities, which are patchwork mask selling, Black Soldier Fly Larvae (BSFL) waste management, and organic farming project.
Vote for Steven on Youtube.
5. Silvana Jiménez Hurtado ( Colombia)
Member of Legal Clinic, "Persons and family" Universidad de la Sabana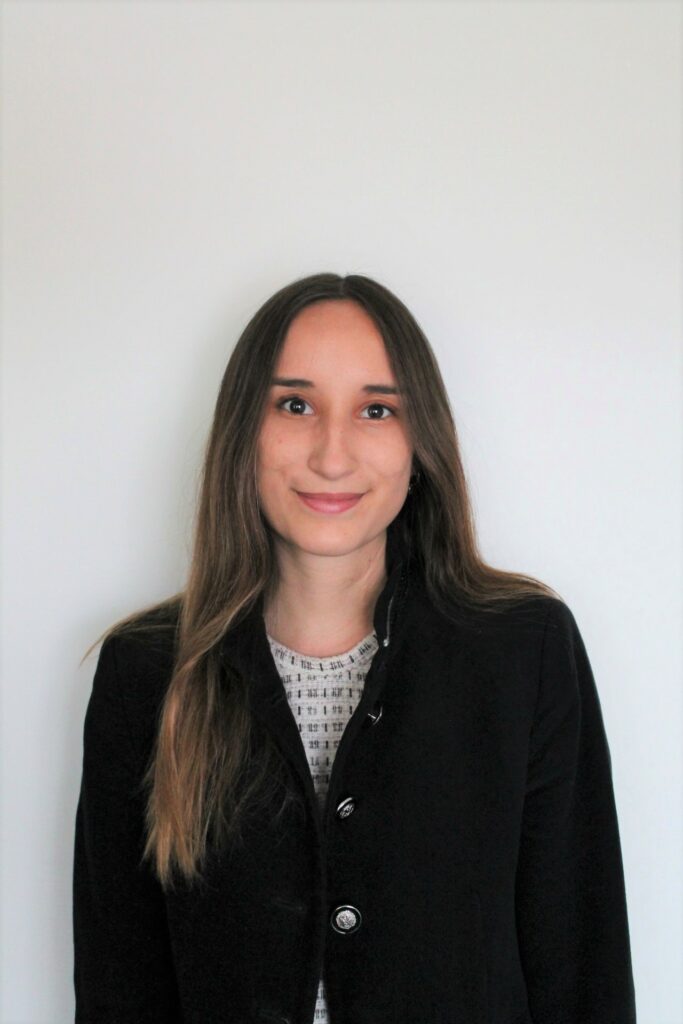 Silvana Jiménez Hurtado is a Colombian citizen who is passionate about cultural exchange, Law, the promotion of human dignity, the better understanding of the person and human rights. She is currently studying Law at Universidad de la Sabana and is part of the Legal Clinic of the University that works for the protection of human rights, children´s rights, women rights and the importance of family in today´s society.
In the legal clinic from the line of Person and Family they try to help persons, organizations and families with their human rights in all the situations where their aid are needed. They solve the problem of lack of protection from the Government, and they try to help them in their journey, mostly from a legal point of view.
Some of the cases they handle include: the right to conscientious objection (medical, military, etc), Surrogate motherhood, the right of women who are victims of sexual abuse in the midst of the Colombian armed conflict, adoption, etc.
They try to solve these problems with strategic litigation measures, in which they are not only helping the person who comes to them but also every other people who may be suffering from the same. Just this year they
presented concepts before the Constitutional Court of justice regarding the decision the court had to make in the despenalization of abortion in Colombia, forced abortion, the protection of the family in all its forms and shapes, publication of a presentation (conference) regarding subjects of special protection in the framework of a pandemic, etc.
Vote for Silvana on Youtube.
6. Regine Chan ( Singapore)
CEO & Co-Founder, Generation Z Asia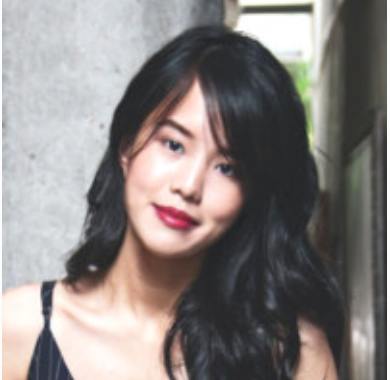 Regine Chan is the Co-Founder of Generation Z, a Singapore-based not-for-profit enterprise, with a core belief that everyone deserves a fair and equal opportunity, and that their ambitions should not be limited by their socio-economic backgrounds, academic performance, or other social Identifiers such as their age, ethnicity, gender and sexual orientation. Generation Z recognizes two major levers of change in the status quo: supporting the under-privileged to develop skills and knowledge in digital, and empowering them with meaningful economic opportunities from an early age.
During Covid 19, youths across Singapore, both students and fresh graduates, faced significant employment challenges with many job offers and internship opportunities being rescinded or postponed indefinitely. In response, Generation Z launched a series of interactive webinars in partnership with the Global Shapers Community (an initiative by the World Economic Forum), where youths participate remotely to learn new skills such as networking, personal branding and building strong relationships and mentorships, and improve their candidacy and find meaningful employment opportunities via resume reviews and employer pitching sessions.
Additionally, Generation Z also has an employer matching program where they match low-income students of working age to find meaningful internship opportunities with startups and SMEs. This is in response to their difficult financial situations, further exacerbated by Covid 19 that often pushes these students to work in difficult and dangerous and manual labor, which do not teach them transferable skills or empower them economically.
Vote for Regine Chan on Youtube.
7. Nitesh Bhardwaj ( India)
Co-Founder, Aadiwasi Janjagruti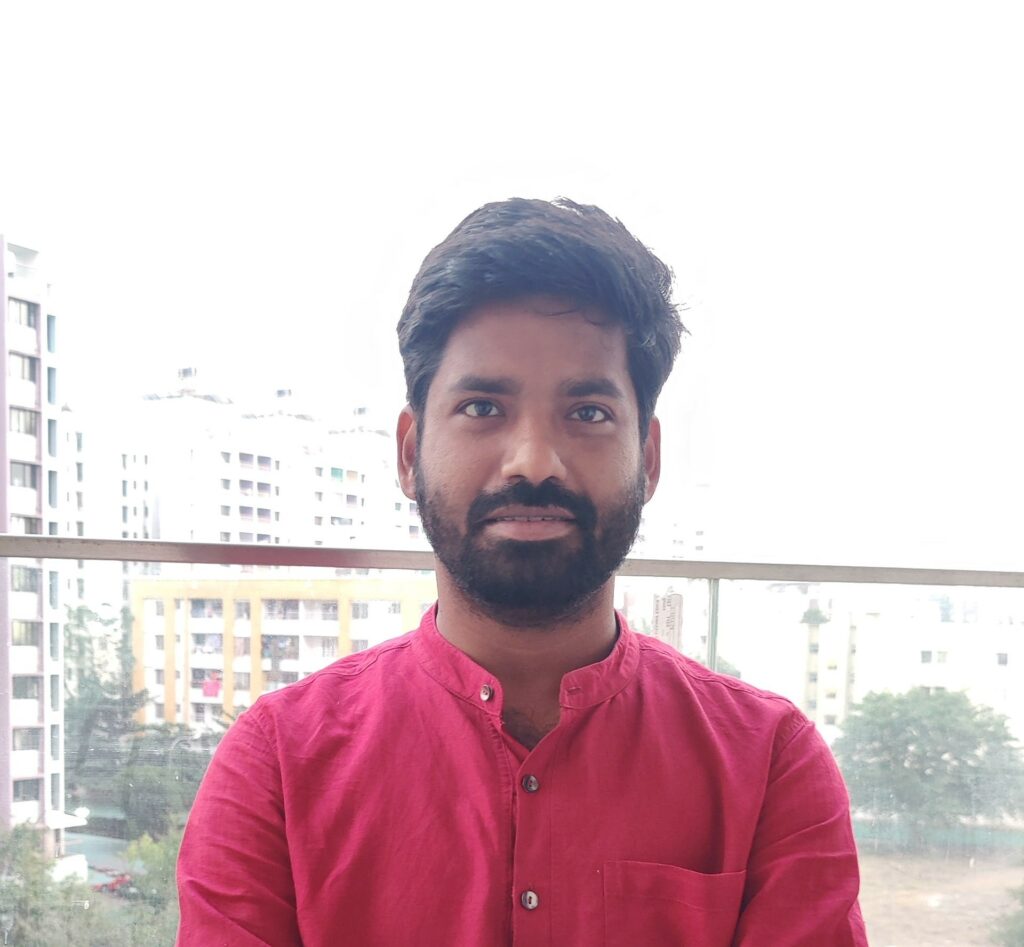 Nitesh Bhardwaj is the Co-founder of Aadiwasi Janjagruti, an initiative under Ulgulan Foundation that works on creating social awareness in Dhadgaon Block of Nandurbar District, Maharashtra. He initiated this project in 2016 with his other co-founders Rakesh Pawara and Arjun Pawara. Aadiwasi Janjagruti is using the concept of hyper local communications to bridge the gap between the government and the people in one of the remotest areas of India.
With his initiatives Nitesh has reached more than 1 Million people and has positively impacted thousands. He is working extensively on development communications, citizen journalism and rural media to work on SDG 3, 4, 5 and 6.
In his initiative, Aadiwasi Janjagruti, they are making short films, videos and news videos entirely on their mobile phones to create social awareness on local issues, different government schemes and against fake news. Once produced, they screen these short mobile videos in different village meetings on mobile projectors. They also share these videos on different social media platforms. If there are any issues, they raise it to the concerned officials or the government. Equipped with their mobile phones, their team is raising local issues through citizen/tribal journalism. The videos are made by the local youth in their local languages. With this technique, Nitesh believes, their message has a potential to create social and behavioral change in their community.
Vote for Nitesh on Youtube.
8. Ichor Joshua ( Nigeria)
CEO & Founder, Geopika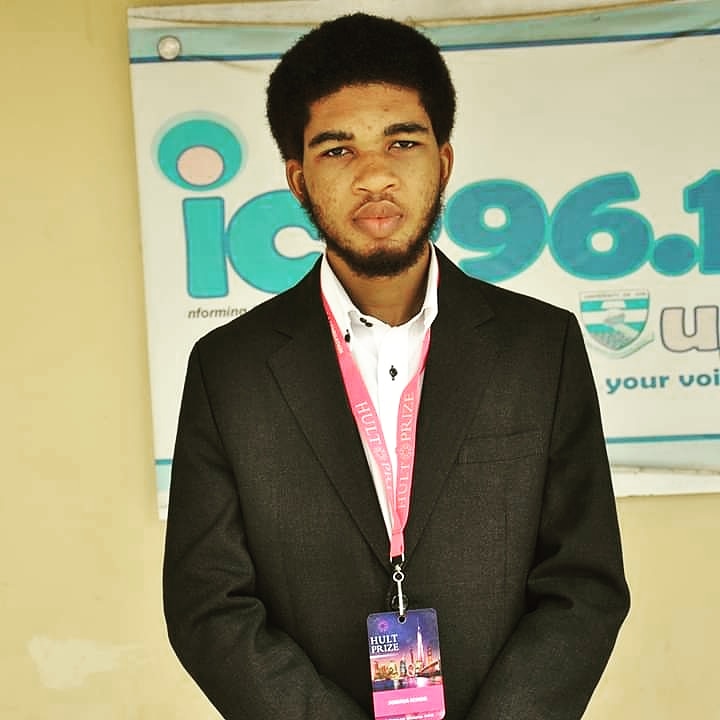 Ichor Joshua is the Founder and CEO of Geopika, a ground water exploration company. Geopika is an impact centered organization that is giving safe water to water stressed communities, thereby helping them stay safe from waterborne diseases. His long term vision is to make clean water available to communities, through out sub Sahara Africa.
Solving the problem of water scarcity has been Joshua's lifelong dream and
personal obsession. This has led him to establish Geopika free water project, a charity wing of Geopika Integrated Services, tasked with providing water for communities.
In the last 3 years, Joshua have put into use his geotechnical skills as
an undergraduate student to carry out exploration on ground water in communities under water stressed conditions. They carry out free hydro geophysical surveys to identify the best yielding points in the ground which will supply water without drying off. The water is then extracted through hand dug wells. This has helped communities access clean ground water all year round.
In other communities where deeper extraction is required, they crowd fund and drill free boreholes for them. They have been in partnerships with organizations such as civic innovation lab and The Nhub foundation. They plan to drill one thousand boreholes for rural communities by the end of 2022.
Vote for Joshua on Youtube.
9. Babatunde Bale ( Nigeria)
Co-founder/Administrative Coordinator, The R.E.T.I.N.A Initiative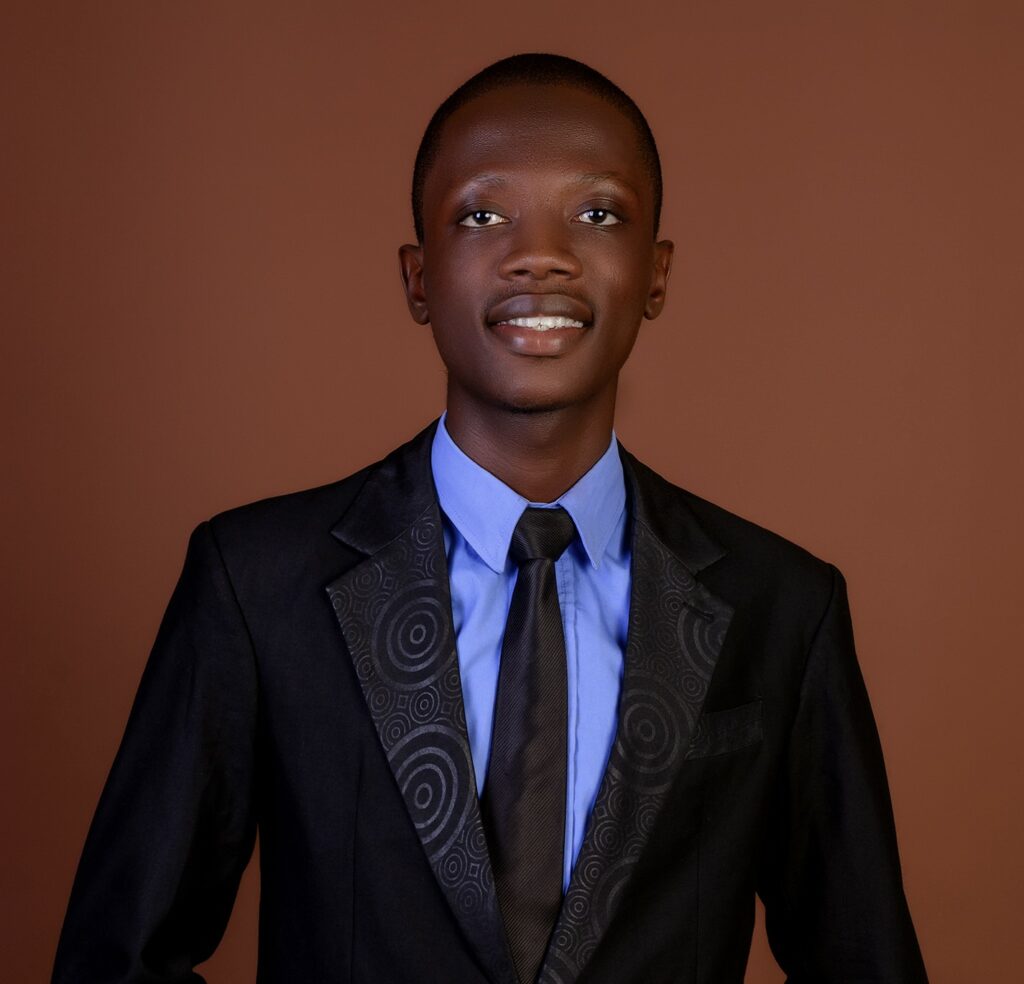 Babatunde Bale is an emerging Optometrist at the University of Benin, Nigeria. He is the co-founder of The R.E.T.I.N.A (Restoration of Eyecare Through Innovation and Awareness) Initiative. A non-profit organization that focuses on eradicating avoidable blindness in African communities.
Babatunde has a keen interest in community eye health and has been involved in different community-based interventions that have impacted the lives of more than 1,000 people in Nigeria. Some of these projects include; Mobile Eye Clinic project, World Sight Day Community Eye Health outreach (by Lions Club International), HEAL (Healthy Eyes Awareness Literacy) the World campaign, Sickle Cell Retinopathy Awareness (by Sickle Cell Aid Foundation), iCare4Africa Project among others.
Through their initiative, HEAL the World project, which focuses on not only increasing awareness about preventable blindness among high school students but also training teachers about first aid treatment for eye
injuries, they have increased response to emergency eye injuries which drastically reduced vision loss by more than 70% in Edo and Lagos State.
During the Covid-19 pandemic, they secured a $1,000 grant from The Pollination Project to purchase personal protective equipment for front-line health workers in 3 highly affected public hospitals in Lagos. Within 8 weeks of their evaluation period there were zero recorded cases of Covid-19 infected health worker in those hospitals.
Vote for Babatunde on Youtube.
10. Stanley Anigbogu ( Nigeria)
CEO & Founder, Artechubs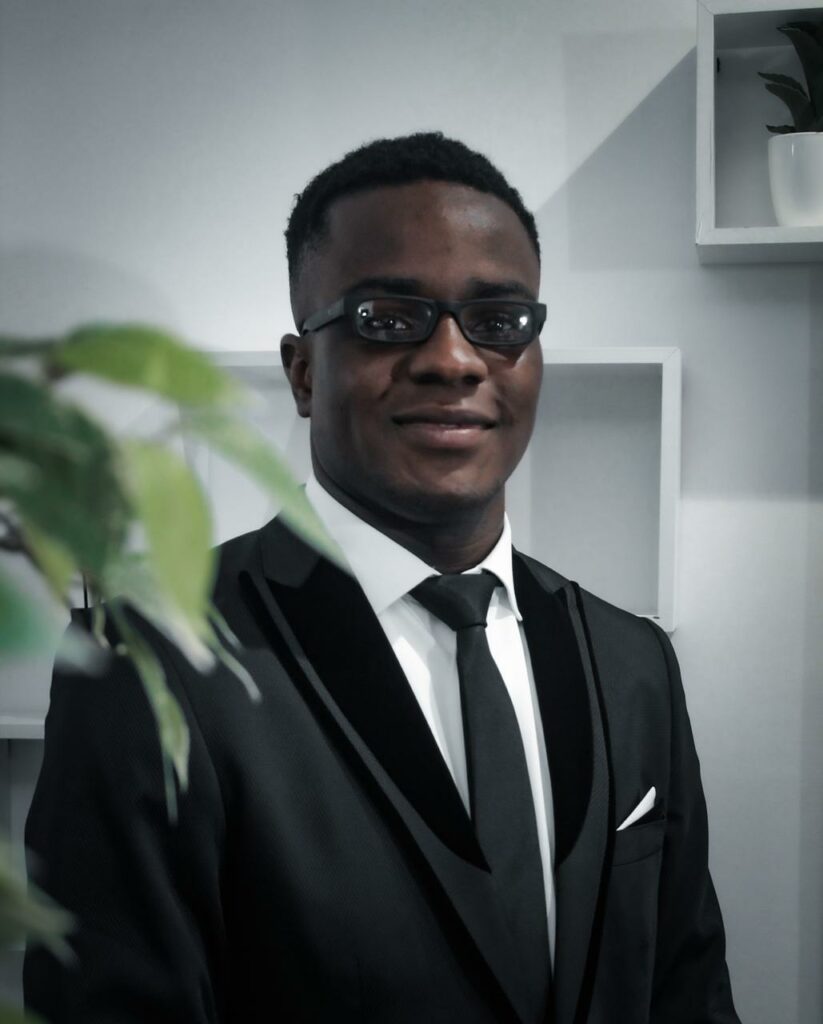 Stanley Anigbogu is the founder of ArtecHubs Nigeria, which is a leading tech skill acquisition company for young minds in southeastern Nigeria.
According to Stanley, well-intentioned mandatory education laws have put a strain on education in primary & secondary schools. As employers struggle to hire, they've added unrealistic qualifications & credentials to even the least entry-level jobs making it even harder for people without an education pedigree to find quality jobs. This inspired Stanley to create ArtecHubs; to equip young persons irrespective of financial capability or social strata for the future workforce either as start-up founders or employees with quality pay.
ArtecHubs prepares young persons for the fourth industrial revolution and challenges them to become job creators rather than job seekers by equipping them with relevant skills needed for the future workforce and providing support systems for their growing start-ups. Unlike other skill acquisition companies /STEM hubs, ArtecHubs treats students in
rural communities with utmost priority given the fear they have that they may not be able to withstand the competition from their folks who grew up in the urban areas with access to facilities like theirs. These do this through hands-on inclusive training sessions, Industry 4.0 boot camps, and group community projects/exhibitions.
Vote for Stanley on Youtube.
11. Yetunde Fadeyi ( United Kingdom)
Founder, REES Africa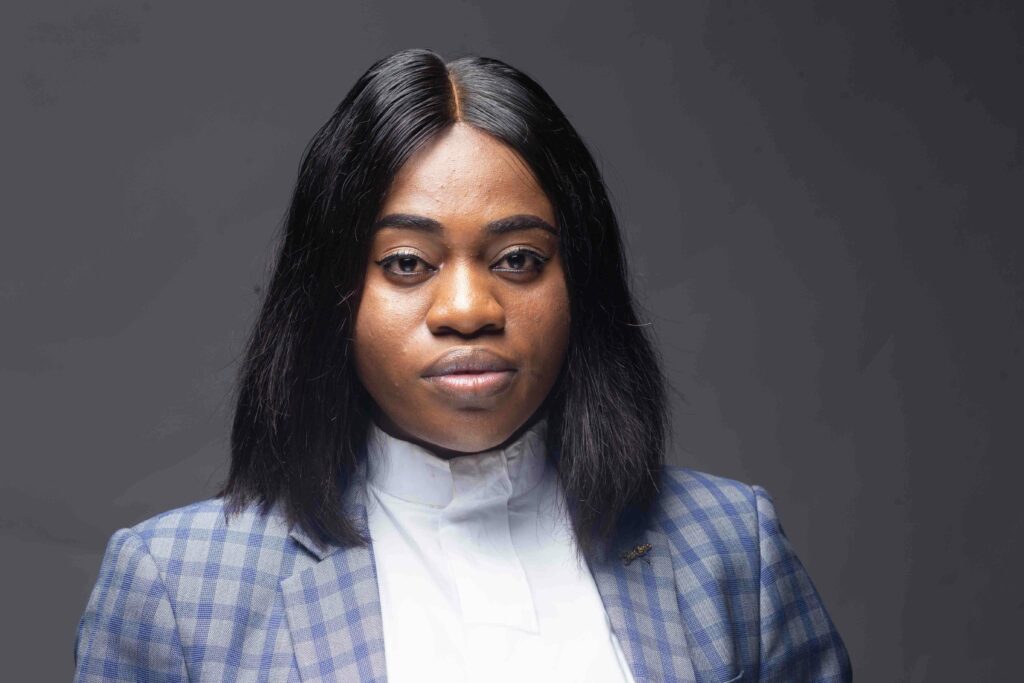 Yetunde Fadeyi is passionate about the duality between energy and climate change and has spent the last three years providing sustainable solutions to energy poverty and environmental deficits in Nigeria. Her yearn for responsibility led to the establishment of REES Africa – a youth-led non-governmental organization positioned to redefine lifestyle by enabling energy access and promoting environmental sustainability through advocacy and actionable projects. Through the projects, eleven rural communities without prior access to electricity have been electrified via a model approach.
REES Africa (Renewable Energy & Environmental Sustainability for Africa Initiative ) is on a mission to solve environmental issues and eradicate energy through advocacy and enterprise solutions. They aim to redefine the actions of Africans, ultimately their lifestyle towards environmental sustainability- one country at a time. They aim to do this through a range of their initiatives.
They solve these energy and sustainability issues by focusing on the most vulnerable to deliver inclusive service- they electrify rural areas without prior access to electricity via solar micro-grids and they ensure knowledge transfer through advocacy campaigns on environmental sustainability.
Vote for Yetunde on Youtube.
12. Joana Wosgrau ( Brasil)
Partner and co-founder, Casa Origem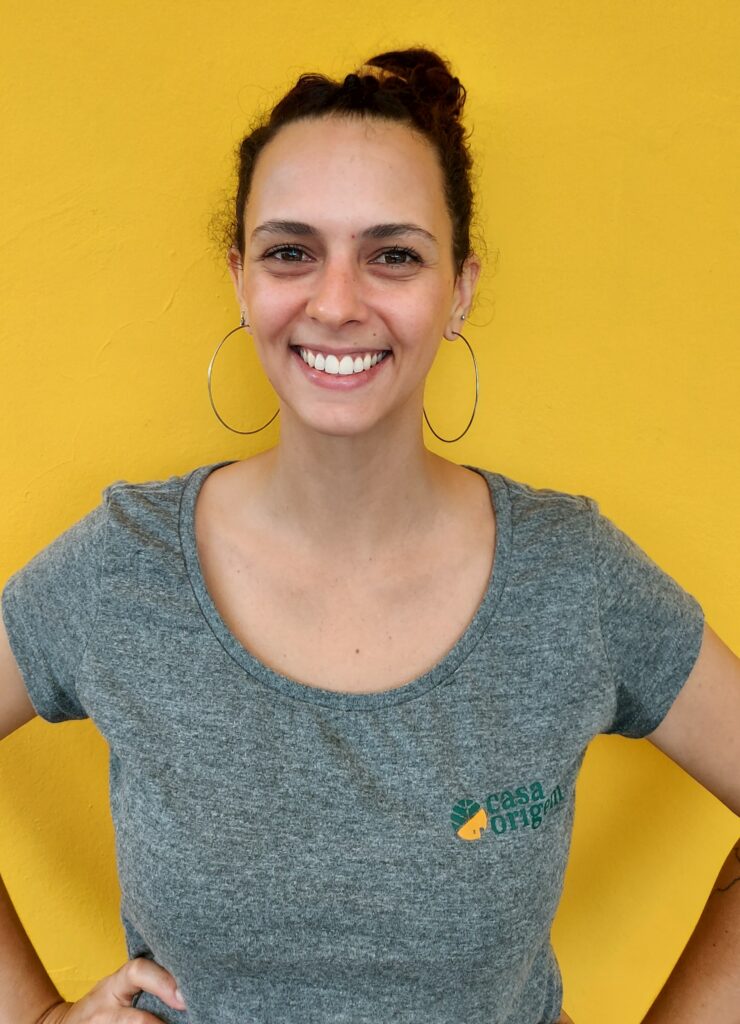 Entrepreneur, Co-founder and partner of Casa Origem, the 1° zero-waste chain restaurant in Brazil, that aims to show the world that is possible to be a profitable company that changes the world positively.
According to Joana, Casa Origem is the first Zero Waste restaurant chain in Brazil. They serve food with less environmental impact and more social impact. They serve agroecological and local goods, a plant based and organic menu; always with reusable or compositable packaging; fair prices; engaging their customers and suppliers, urging them to apply the Origem method in their operations; and through producing content by passing on what they have learned. They are supported by 3 pillars: Sustainability, localism and networks.
Sustainability: They apply their metrics and parameters in all their company processes. Thus, transforming and improving what is possible (and sometimes impossible) every day.
Localism: They buy and invest in local goods and suppliers as a bargaining tool for more conscious products and services. With this pillar, they connect with their partners and encourage significant structural changes in their operations. They connect customers and transform their reality with better options in decision making.
Network: They generate results by connecting all the original and creative stakeholders they have. (their clients, suppliers and team); encouraging them to commit to the structural change they are promoting. The network is the glue that keeps their new system running based on fair exchanges and based on abundance.
Vote for Joan on Youtube! (Keep your Youtube captions ON)
---
Congratulations to the Finalists.
Next Step:
We invite you to view, like and comment on your favorite video to show your support.
Deadline: You have between now and 5th February 2021 to like, comment, and share your favorite video.
Winners: The 3 winners & People's Choice Winner will be announced on Monday, 8th February 2021.
Important Note
Please note that voting contributes only about 10% to your final scores. We will NOT automatically choose winners based on the highest number of likes and comments. The essence is not to make this process competitive. We are more concerned about helping our Finalists spread the word about the work they do and getting friends like you to support their work.
Keen on Voting? Get started now: http://bit.ly/VoteODIC2021