Maria Pilar Lorenzo is a PhD candidate at Ghent University's Center for Higher Education Governance. Prior to pursuing graduate studies, Maria was a development professional and educator whose work experience focused on managing technical-vocational schools for students from the marginalized sector and on providing holistic learning to young people so that they could be agents for social transformation. Maria wears many hats. She is a researcher, scholar, educator, and a development professional.
Read her amazing story below and be inspired!
MARIA PILAR LORENZO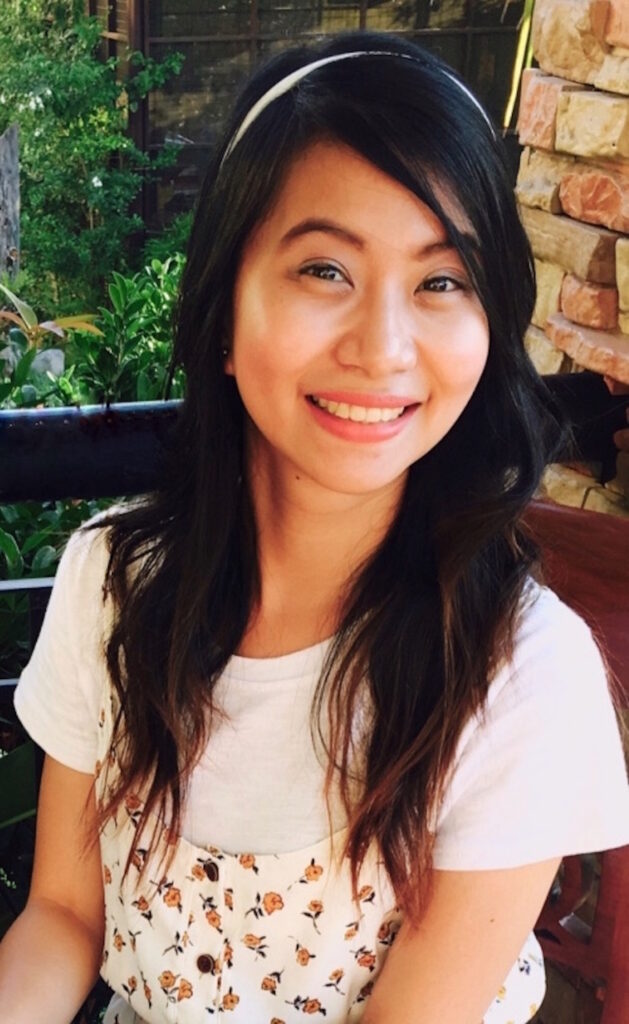 Maria is a PhD candidate at Ghent University. She is a researcher, scholar, educator, and a development professional. Prior to pursuing graduate studies, Maria was a development professional and educator whose work experience focused on managing technical-vocational schools for students from the marginalized sector and on providing holistic learning to young people so that they could be agents for social transformation.
Ever since she was young, she has always been curious and interested about humanity. Her extended family, inquisitive friends, and dedicated teachers, who all generously shared their wisdom, have also inspired and instilled in her a lifelong desire for learning. Her openness to life has led her to be a scholar, researcher, development professional, educator, and volunteer.
On Being a Scholar
She joined Ghent University's Centre for Higher Education Governance Ghent as a PhD candidate in November 2020, and recently completed Master of Science in International Politics (magna cum laude) and Advanced Master of Science in Cultural Anthropology and Development Studies (cum laude) as a VLIR-UOS scholar at the Katholieke Universiteit Leuven (Belgium) and Master of Public Administration (summa cum laude ranking, top of the cohort) at the University of the Philippines. She completed her bachelor's degree and high school both cum laude, and she was considered as one of her country's Scholars of the Nation from kindergarten until graduate school. Apart from her training in Social Sciences, she is also interested in disciplines relating to Humanities, having taken courses on philosophy, music, languages, and arts.
To date, she has been a recipient of cumulatively over seventy (70) scholarships, honors, and awards including the STAR Scholars Network (U.S.A.)'s A. Noam Chomsky Global Connections Award (Rising Star Emerging Scholar Certificate) and the recognition by YSEALI Women's Leadership Academy Alumni Network (ASEAN) as one of the 2020 cohort of women leaders in Southeast Asia. She was also the sole fellow from Southeast Asia at the United Nations' 57th Graduate Study Program in 2019 (Switzerland). Her various scholarships have enabled her to undertake further academic training at the University of Copenhagen (Denmark), United Nations University Institute on Comparative Regional Integration Studies (Belgium), University of Hohenheim (Germany), Institute of Advanced Studies Köszeg (Hungary), Charles University (Czech Republic), National Graduate Institute for Policy Studies (Japan), University of Graz (Austria), Kobe University (Japan), and Santa Croce (Italy). She has also participated in non-academic programs organized by the Asia-Europe Foundation (India), Asia Foundation (Philippines), All-China Youth Federation and National Youth Commission (China) and in non-academic conferences organized by the Global Solutions Initiative (Germany), UNESCO (France), OECD (Belgium), UN Sustainable Development Solutions Network Youth (Philippines), among others.
On Being a Researcher
As a researcher, she uses her interdisciplinary exposure to have an integrated understanding of issues. She is fascinated with examining issues relating to higher education regionalization processes, national and supra-national policies, governance, and social (in)equities. Her research outputs have been published by the Center for Local and Regional Governance (Philippines), Palgrave Macmillan (Switzerland), Graz University Press (Austria) Pakistan Development Review (Pakistan), and UN Office at Geneva (Switzerland), among others.
She has also tried contributing to the public discourse through her think pieces posted in various outlets like Channel NewsAsia (Singapore), East Asia Forum (Australia), Eastern Focus Quarterly (Romania), Modern Diplomacy (EU), Development Policy Centre (Australia), Conflict, Peace and Democracy Policy Blog (Austria), Shabka (Austria), Bookbed (Philippines), and World Youth Alliance (U.S.A.). Among these, her topmost-shared pieces according to Muckrack data are entitled "Worst time ever to be an overseas Filipino worker" (2,283 shares) and "Nation-building by reading" (1,675 shares).
One of her web articles has also been recently recommended for further reading by Stiftung Asienhaus (Asia House Foundation, Germany). She has presented her papers in various conferences (co-)organized by AAB College (Kosovo), Soochow University (Taiwan), National University of Singapore, La Trobe University (Australia), Nanyang Technological University (Singapore), University of the Philippines, Science Council of Asia, etc. In 2017, her non-academic book entitled "Crossroads: Musings of a Millennial" was published by Mt. Carmel Print House. Her profile and works have been featured in media platforms such as PhilStar, Good News Pilipinas, University of the Philippines, Agenparl, The Post, Reader's Channel, JiP Portal, SBS Australia, ABS-CBN, and she has been mentioned in Khoa Hoc Phattrien and Vietnam Net.
On Being a Development Professional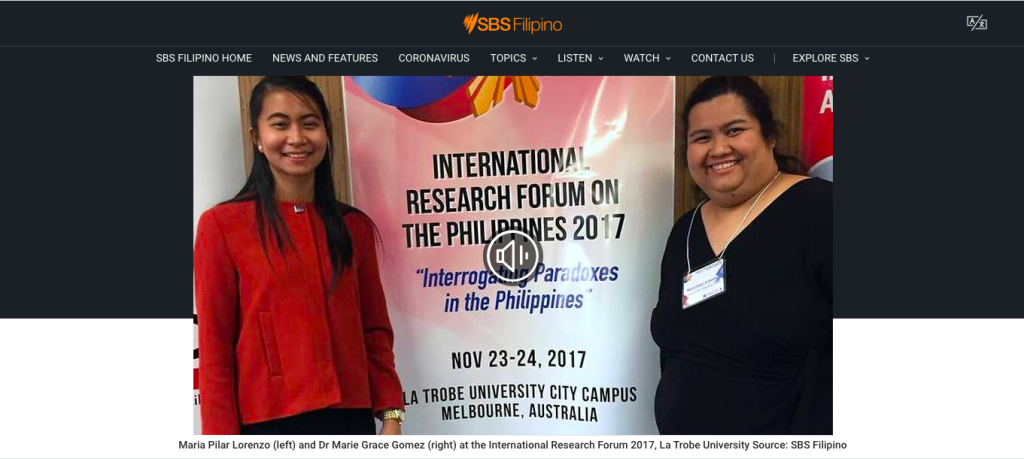 Prior to pursuing graduate studies, Maria Pilar Lorenzo was a development professional whose work experience focused on managing technical-vocational schools that help students from the marginalized sector through culinary arts and nutrition skills training, development education, and character building. As a staff member in a relatively small NGO, she was trained to juggle an array of tasks: ensuring the smooth day-to-day operations of the school, designing competency-based education and training, helping prepare the meals of students, assisting in housekeeping and building management, preparing the financial reports, visiting the students and their families, organizing fundraising activities, coordinating with industry partners, government agencies, and donors, among others. During her development work, she also became a certified cook and baker both through the National Certificate II accreditation of the Technical Education and Skills Development Authority.
Of all the things relating to her previous NGO work, she is honored to have contributed to the rapid employment of their students after graduation and to the upward social mobility of their families, and she is most grateful for the chance to have been enriched by their students' perspectives, experiences, and dreams – which all have played a part in her own personal journey and which she remembers as she carries on her research.
On Being an Educator
She is a licensed professional teacher through the Philippine Civil Service Commission's Licensure for Teachers and a certified trainer through Asian Development Bank's JobStart Life Skills Trainer's Program and German-Philippine Chamber of Commerce and Industry's Auslandshandelskammer Certification on Train the Trainer. Her love for teaching and passion for sharing what she has learned made her devote some years to engage in teaching and in mentoring young people. For five years, she voluntarily carried out one-on-one career coaching for students from various academic levels and gave weekly lectures on themes relating to leadership, character-building, and various facets of culture. She also conducted Life Skills Training for JobStart Philippines to help shorten youth's school-to-work transition.
On Being a Volunteer
She has also tried reaching out to others through various causes. She has organized and raised funds for summer schools, leadership programs, cultural events, and visits to orphanages, homes for the aged, indigent families, and public hospitals. Occasionally, she collaborates with Reredos, an artist collective that explores philosophical ruminations about life through various art media. She wrote their curatorial statements for two art exhibits (a rust-to-art and a collective exhibition) and sometimes help in the needed translation works.
Her Words of Advice to the Youth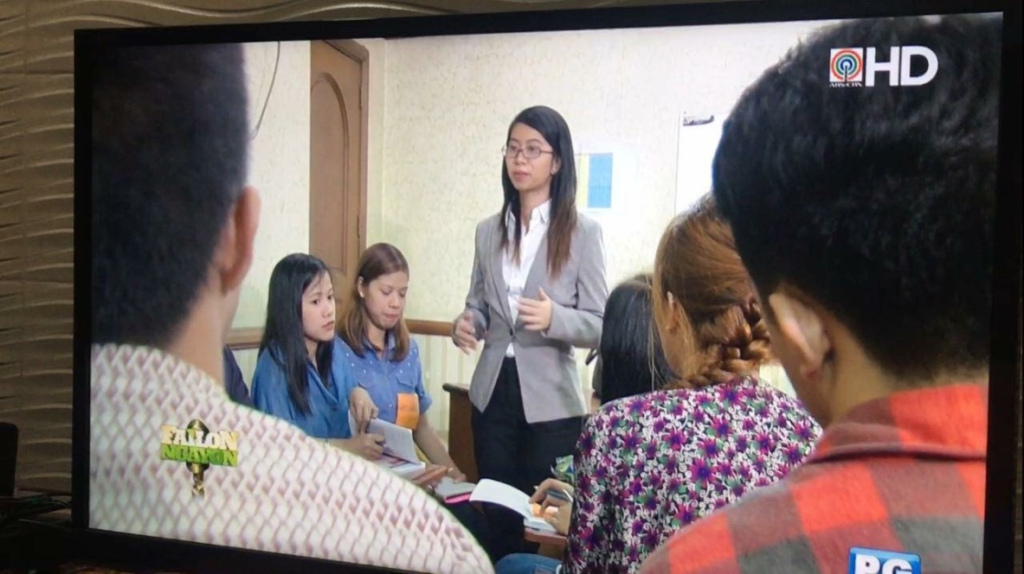 "Read a lot, enjoy studying, write notes, ask engaging questions, learn from others, form ideas coherently, build solid arguments backed up by logic and data, develop hobbies, find advocacy that you can sustain, and share your talents in whatever way you can to better this world however trite this may sound. Life is too short, and yet there are so many wonderful things to be and to do."
You can connect with Maria Pillar Lorenzo on LinkedIn, Pinterest, Muck Rack, and on her personal blog. Read about her on Research gate, and Academia.
Who will be the next Young Person of the Month?
You can be the next Opportunity Desk Young Person of the Month! All you have to do is get a friend to recommend your work or fill out the nomination form here. We want to use the platform to recognize and celebrate the efforts of amazing young people around the world. Oh! And you must be an active Opportunity Desk member, either as a fan, reader or subscriber!