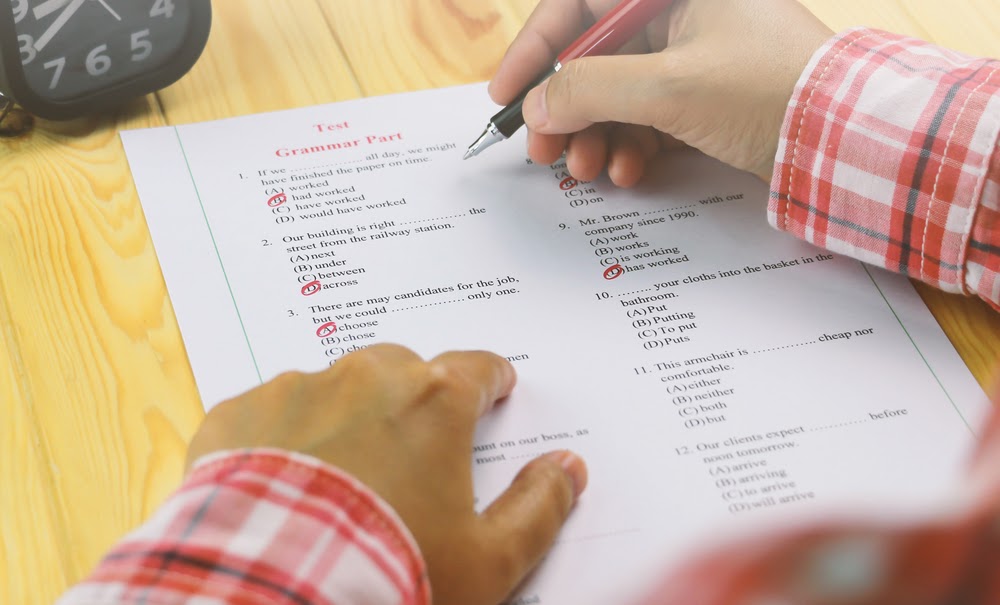 How to Practice Writing Skills for IELTS
The purpose of IELTS (International English Language Testing System) is to measure how proficient the writing and language is of those who want to study or work in a country where the primary language is English. There is a scoring scale from 1-9 (1 is at the lowest end and 9, at the highest end). The IELTS has two systems and these are: 
General Training: this is for those who wish to migrate to Australia, Canada, or the UK or who wish to apply for training, work experience, or secondary education in a place where the primary language is English.
Academic: this option is for those who wish to apply for professional registration or higher education.
Both systems will assess your speaking, writing, reading, and listening skills. When it comes to the listening and speaking parts, these are the same for both of these tests, it is just the writing and reading parts that differ.
Improving your writing skills for IELTS
Quite often candidates will do well in the speaking, listening, and reading elements of the exam, but score a lower result when it comes to the writing part. The reason why candidates tend to score lower in the writing element than the other parts of the exam is simply that the writing element is the most difficult. In general, writing is always the hardest element and even native speakers can make errors when it comes to grammar, spelling, and punctuation. For the IELTS writing exam, it is necessary to hit specific criteria in order to score well. You can find a lot of tips on writing an essay for IELTS. But you must:
Display consistency with your ideas
Make sure your language is varied
Show that you have good grammar
Have a structure which is logical
Avoid making spelling mistakes
Another factor to consider is that there is more involved when it comes to writing. For example, not only do you need to be able to punctuate a sentence, but you also need to be able to spell. Quite often when we learn a new language we know the sentence in our heads and it's easier to speak what we are thinking than write it down. When we speak we don't consider punctuation or spelling, nor do we think about the structure. However, it's crucial that any ideas you have need to be put into correct paragraphs in order to succeed at the IELTS exam.
Punctuation is an element that native speakers also find difficult. The good news is in order to achieve Band 7, you don't need to be able to punctuate perfectly, you just need to make sure you have got to grips with the basics.
Consider spelling, as this is also so difficult when it comes to English. Bear in mind that even native English speakers struggle with spelling. Those who spend more time listening, and not as much time reading, particularly struggle with spelling.
Practice is the key. Native English speakers often say that it's a practice that makes perfect. That said, this may not necessarily work for the IELTS exam as you could practice writing essays for your IELTS exam but not see any improvement. All you will see is that you are getting quicker, so what you actually need is feedback. Without feedback and practice alone you will just find that the repetition that practice provides you will just deepen any mistakes that you keep making. The issue with this is that it becomes even harder to undo these mistakes. Therefore, the best thing that you can do is speak to an expert who can provide you with feedback so that you can avoid repeating the same mistakes.
Create an outline. Although the exam is timed, it's crucial to create an outline to help you remain focused when you write to keep you on task. An outline also helps you to organize your ideas effectively. In your outline begin by writing your thesis statement. Next is your introduction, which needs to reveal the answer to the question you are asking. For your main body paragraphs, you need to look at your main topic, what evidence you have and how it all relates to your thesis statement. You don't need to write anything related to your conclusion in your outline.  
Keep your ideas simple. Remember that you are not being tested on how much you know about a subject. The aim of the test is to see if you can put your ideas forward in a clear and well-connected way. To achieve this, structure your sentences and paragraphs so that they contain one idea. Remember to provide  evidence for your arguments. Finally, in your conclusion remember to link back to your thesis.
Proofreading. Again it's easy to skip proofreading when you're doing a timed test, but it's crucial to keep a few minutes in the end so that you can proofread what you have written. Look for grammar, punctuation, and spelling errors when you are proofreading. As stated by an expert from WriteMyPaperHub: 'When you are proofreading any essay writing make sure that your paper is cohesive, and if necessary, add phrases or sentences which help to make a stronger connection between your ideas.' Remember, you can always address a paper writing service with your request "I need someone to write a paper for me " – if you are still struggling with your proofreading or academic writing. 
Other common IELTS writing issues
We are now aware that punctuation and spelling are usually the biggest problems for IELTS candidates. That said, there are other issues that may also be affecting your writing.
Misreading the question. It's very easy to misread a question and go off on a tangent. To avoid this, before you start writing anything make sure that you have fully understood the question
Memorizing answers. Another issue is that candidates often memorize the answers. Many students use specific phrases that they have picked up during training. The issue with this is that examiners dislike these phrases and penalize students for using them.
Timing. You need to be able to write quickly when it comes to the IELTS writing exam. This is to ensure that you hit the word count required within the timed deadline. This can be challenging and another aspect that may cause candidates to make mistakes.
For more articles, visit OD Blog.