Welcome to March!
Our Young Person of the Month is Anigbogu Stanley Alexander from Nigeria! Stanley is the Founder of ArtecHubs Nigeria, which is a leading tech skill acquisition company for young minds in southeastern Nigeria. He is an award winning Creative technologist and storyteller by Johnson and Johnson champions of science, fallingwalls finalist and Google creative campus fellow 2020. Stanley was the first place winner of the OD Impact Challenge 2021!
Read his amazing story below and be inspired!
ANIGBOGU STANLEY ALEXANDER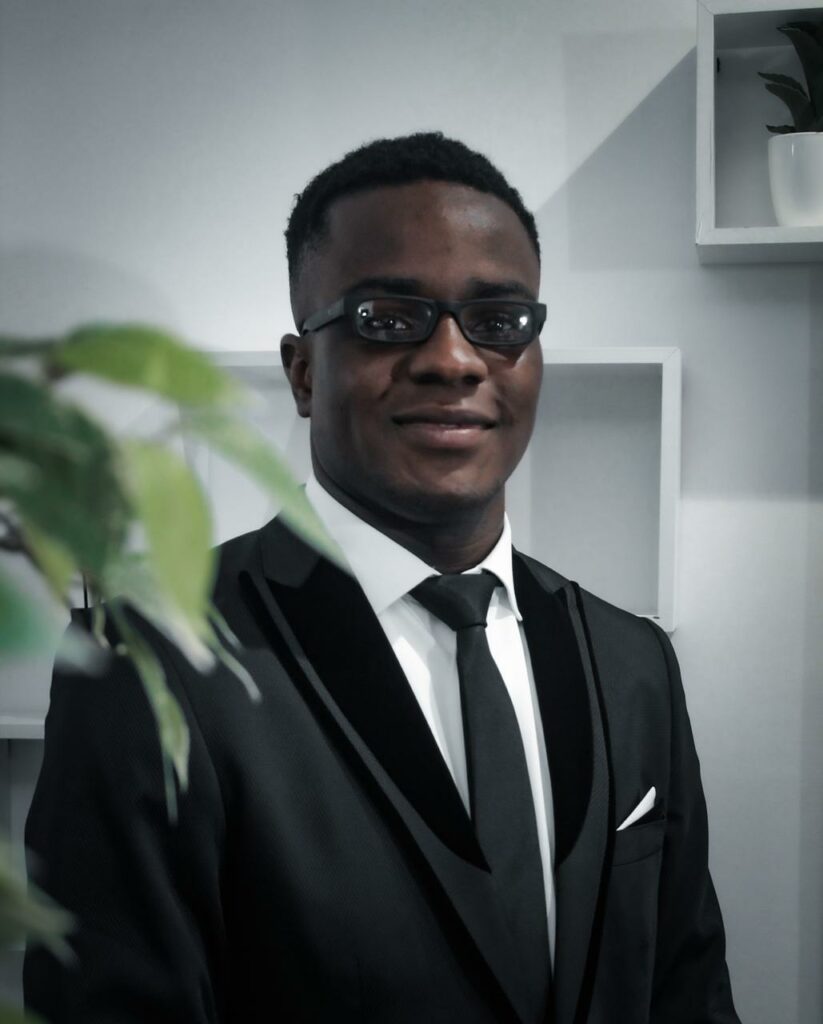 Stanley Anigbogu is the founder of ArtecHubs Nigeria, which is a leading tech skill acquisition company for young minds in southeastern Nigeria.
According to Stanley, well-intentioned mandatory education laws have put a strain on education in primary & secondary schools. As employers struggle to hire, they've added unrealistic qualifications & credentials to even the least entry-level jobs making it even harder for people without an education pedigree to find quality jobs. This inspired Stanley to create ArtecHubs; to equip young persons irrespective of financial capability or social strata for the future workforce either as start-up founders or employees with quality pay.
ArtecHubs prepares young persons for the fourth industrial revolution and challenges them to become job creators rather than job seekers by equipping them with relevant skills needed for the future workforce and providing support systems for their growing start-ups. Unlike other skill acquisition companies /STEM hubs, ArtecHubs treats students in rural communities with utmost priority given the fear they have that they may not be able to withstand the competition from their folks who grew up in the urban areas with access to facilities like theirs. These do this through hands-on inclusive training sessions, Industry 4.0 boot camps, and group community projects/exhibitions.
On His Journey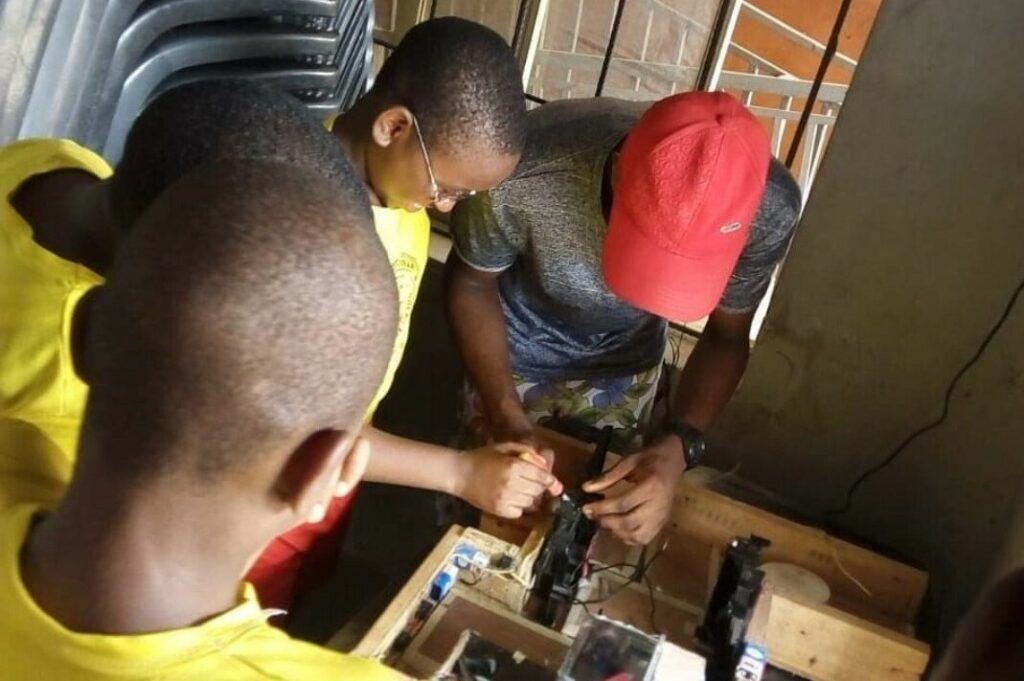 Growing up as a young Nigerian innovator, Stanley says, it was hard for him to gain access to materials, tools, and mentorship. He had to work twice as hard. He sold his provision in school, picked and sold scrap metal and loaded trucks on the streets, in order to get funds to work on his projects. And now that he is able to give back to the society, he wants to ensure that, no kid goes through what he went through to achieve their dreams.
A tipping point in Stanley's entrepreneurship journey is when he began teaching people coding, robotics and local technology at subsidized rates for Artechub's sustainability. This was in turn helping them convert and sustain their unique tech solutions into disruptive early-stage start-ups through their special entrepreneurship classes.
Through their hands-on learning approach, they understand what the students need to be relevant problem solvers and the next tech giants of the world. Thus, they provide information that helps them connect with these students and find out their skill set and level. They process this information, then follow up on each student based on their learning pattern. This helps them not to leave any student behind.
Artechubs has successfully reached over 4500 plus students in Nigeria and Morocco combined. Stanley's dream is to inspire and motivate students to become problem solvers and change-makers. Nothing is more rewarding for Stanley than seeing the smiles and motivation on his students' faces. I have also worked on so many solutions myself, which will one day solve global challenges and help make people's lives better.
On His Wins
Besides working on Artechubs, Stanley is also the founder of Sparknuit, a disruptive startup company providing a reliable, available, and cheap source of electricity for people who do not have access to electricity, targeting the hard to reach areas.
For his unique work, Stanley has received several awards, both local and global recognition, among them include the Johnson & Johnson Champions of Science Winner, UPG Champion 2020, Africa Science Week Speaker 2019, Google Creative Campus 2020 Class, Falling walls finalist 2020, Ikapture 25 Under25 leaders 2020 and Class of 2021 of UPG Sustainability Leadership.
Stanley believes there is a natural structure of talent within everyone, but the reality is to be able to follow our passions and discover our real purpose. He says, he is proud he found his purpose at such a young age, which did not come to him as a mere stroke of luck, but took him huge blows to get where he is and to see the world differently. He is the type of guy who never gives up! A legend in the making.
His Words of Advice to Young People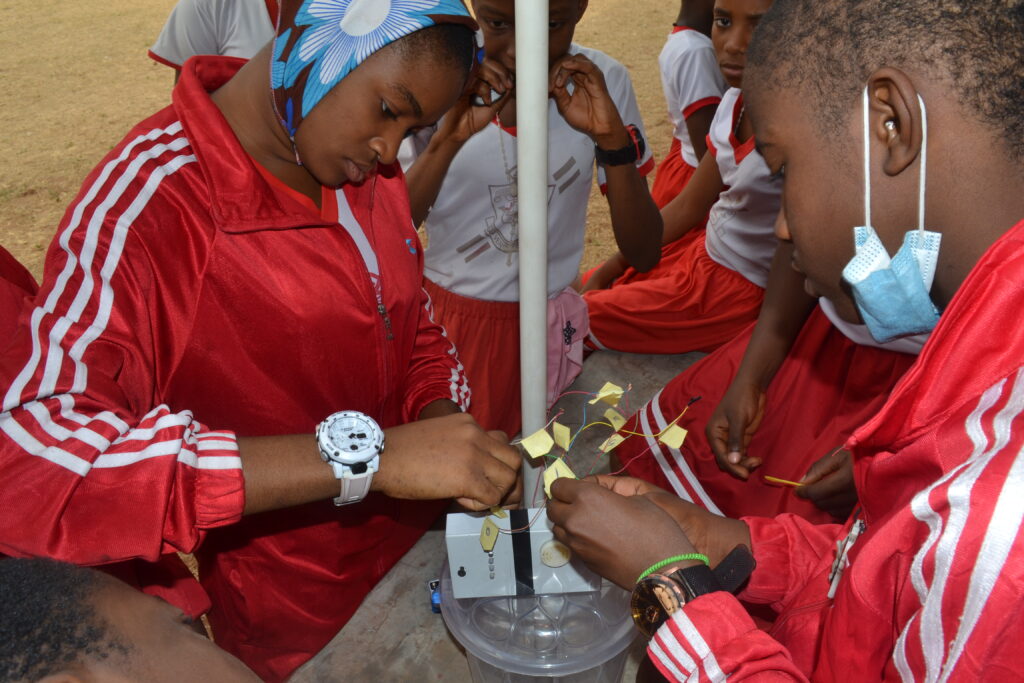 "Don't be scared to show the world what you can do, Because everyone is unique but those that share their uniqueness with the world are RARE. Dear changemaker, be Rare and solve as many problems as you can."
You can reach out to Stanley on Facebook, Instagram, LinkedIn, Twitter or Youtube!
Who will be the next Young Person of the Month?
You can be the next Opportunity Desk Young Person of the Month! All you have to do is get a friend to recommend your work or fill out the nomination form here. We want to use the platform to recognize and celebrate the efforts of amazing young people around the world. Oh! And you must be an active Opportunity Desk member, either as a fan, reader or subscriber!