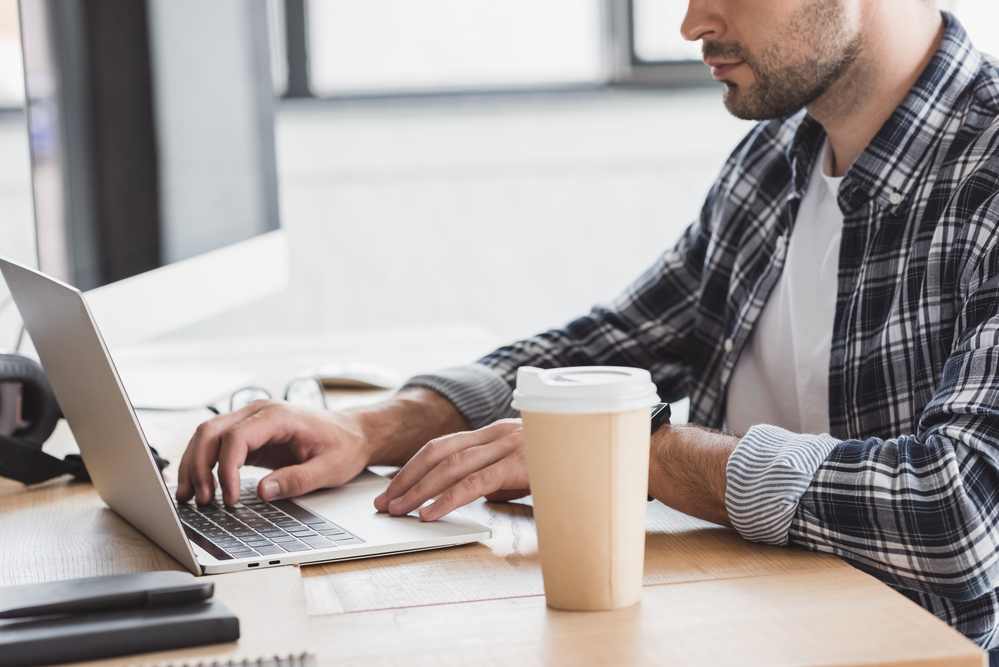 What Editing Software Do Most Writers Use?
There's something so intimidating about editing your first manuscript. That's your "baby" that you poured all your heart and soul into, so you don't want to consider that you could have made some writing mistakes with it.
However, the fact of the matter is there will be some errors—made all the more difficult to spot by writer biases. These inaccuracies, along with certain plot considerations, make book editing a complicated journey that requires considerable effort and keen attention to detail.
This doesn't mean editing a manuscript can't be easier, especially when you rely on software like AutoCrit, Grammarly, and ProWritingAid. While you will eventually need human eyes to complete the editing process, having these toolkits to work with can improve your self-editing endeavor.
So, let's take a look at the three best tools for editing and their roles in your fiction-writing journey.
Top Three Editing Software for Writers
While there is certainly more than three high-quality software for editing, these three might be the most writer-friendly.
1. AutoCrit
Fancy yourself becoming a fiction writer someday? This toolkit that matches your draft to some of the best fiction works could be the one for you.
It comes in three tiers: basic, professional, and elite. The latter two lets you select a specific fiction genre and calibrate content according to the industry standard. That way, you'll know how your word choice, writing style, and technique measure up in the world of mass-market fiction.
There's also the AutoCrit Summary Score, which provides a breakdown of your performance in several categories critical to fiction writing, such as repetition, word choice, strong writing, dialogue, and consistency of point of view. As such, you're given ideas on where and how to improve your writing.
However, if fiction writing isn't your forte, you may not find AutoCrit as useful. The tool is programmed to enhance the elements surrounding fiction writing and doesn't have as much utility for creative non-fiction writing aspects.
If you're looking to try out AutoCrit, you're in luck. They offer a two-week premium trial for just $1.
2. ProWritingAid
This self-dubbed writing mentor, grammar checker, and style editor certainly lives up to its title. It offers perhaps the most "complete" package for self-editors thanks to its more than 20 individual reports on the different fiction-writing elements. You'll find sections covering the most basic grammar and spelling aspects and ones that address the most intricate parts of writing, like homonyms and dialogue.
Like AutoCrit, ProWritingAid also lets you assess various elements as you edit, selecting the areas where you need to improve the most. This toolkit spotlights your weakest points and accompanies them with detailed recommendations on how to improve.
Some writers may find this annoying and, as such, might want to deactivate the software's real-time editing feature. This is one of ProWritingAid's biggest selling points because it shows their level of discernment on user experience.
Similarly, the tool allows you to write in the style you feel most comfortable with, which is especially helpful for authors who use free writing and other unorthodox styles. Also, while most online editing toolkits revolve solely around prose, ProWritingAid adds another dimension to its features in the form of structural editing. This is a one-of-a-kind pacing check function you need to check out!
3. Grammarly
Sometimes, the basic rules of grammar and spelling are what you want to focus on. For this, you have Grammarly, which addresses the mechanics behind writing's most basic elements.
This prose-specific editing software offers alternative word and style suggestions for your text. More than that, it ensures that most spelling, grammar, and syntax issues are fixed to near perfection.
There are two versions of Grammarly available for free download: desktop app and extension. A premium payment will still be required if you desire additional features. The majority of writers usually find Grammarly's basic features of clarity and correctness enough for their needs.
The application spotlights quite a number of writing errors, from passive voice and missing articles to redundant qualifiers, offering authors a convenient tool to sharpen their writing style holistically.
You'll even get a breakdown of statistics addressing specific factors such as reading time and sentence length. These will all be factored into your final writing score, which is your overall score out of 100.
Choose the Tool That Works for You
Each editing toolkit suits a slightly different set of writer needs. Software that works for you won't necessarily work for another writer and the other way around. To find out which tool suits you best, try testing each one out. After all, some are either free or will cost you one buck for a free trial. If it turns out that none of these tools work for you, you'll be happy to know there are tons more out there that can aid in your unique writing journey
For more articles, visit OD Blog.