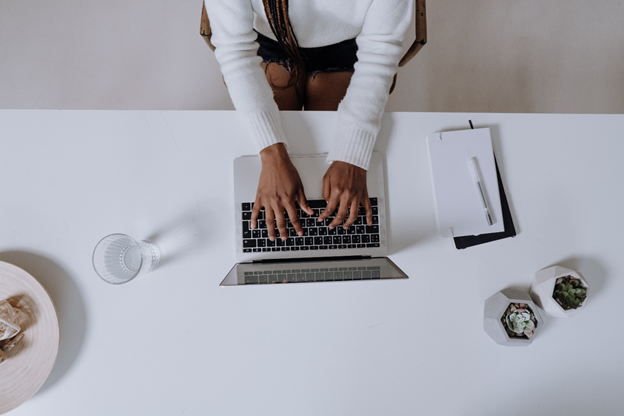 Careers of the Future: Forensic Economics
Are you trying to decide what career path to pursue? Are you considering a change in your current career? The field of forensic economics is innovative and ever-evolving, and might just be for you. Located at the intersection of economics and law, this fascinating field can offer professionals significant opportunities for growth, the chance to contribute to the greater good and a sense of personal fulfillment.
Do you want to learn more about forensic economics and how to join this exciting career field? From the core responsibilities of forensic economists to the educational requirements, this guide breaks down everything you need to know about this career of the future.
What Are Forensic Economics?
According to the National Association of Forensic Economics (NAFE), forensic economics is the scientific discipline that practically applies economic theories and principles with the legal sector.
What Does a Forensic Economist Do?
The exact responsibilities of forensic economists will vary depending on the organization and industry they work in (whether it's healthcare or business or real estate). However, generally speaking, a forensic economist is responsible for conducting in-depth research, preparing comprehensive reports and developing plans that address economic problems in the company's fiscal policies. Some of the core responsibilities of a forensic economist may include (but are not limited to):
Calculation of pecuniary damages in litigation cases (both personal and/or commercial)
Analysis of liabilities and analysis of market power
Fraud detection
Other matters subject to legal review (including public policy analysis, property valuation, and asset valuation)
Child support calculations
Contract violations
Economic damages in instances of injury or death
What Kind of Education Do I Need to Become a Forensic Economist?
If you're hoping to become a forensic economist and experience a high level of success in this field, you'll need a well-rounded education to get you started. By getting schooling in forensic economics, you'll build a solid knowledge base that you can expand upon as you further your career. Forensic economists should be comfortable and well-versed in a variety of business-related areas with significant legal bearing, such as:
Taxes
Valuation
Mathematics
Capitalization
Stocks
Securities
Insider trading
Typically, people with undergraduate degrees in fields like accounting, economics, criminal justice or law enforcement would have a suitable educational background to be successful as forensic scientists. Individuals with postgraduate degrees (master's or doctorate) in these fields would have an even stronger knowledge base to work with.
It's important to note, however, that NAFE does not list any specific credentials or certifications that an individual absolutely must have in order to pursue a career in forensic economics.
How Much Do Forensic Economists Earn?
Given that forensic economists are required to conduct in-depth, specialized research in both the economics and legal spheres, it's no surprise that these experts make a fair chunk of change. The average salary of a forensic economist in the United States is approximately $124,430, which equates to roughly $60 per hour. Plus, forensic economists usually earn a bonus of roughly $4,405 per year.
At entry level, candidates with one to three years of experience will have an average salary of $86,457. On the other end of that spectrum, those with eight years of experience or more could earn up to $154,814 per year.
Additional Tips for Boosting Your Employability
If you really want to give yourself a competitive edge in your journey to becoming a forensic economist, there are a few extra tips you can easily implement to do so. For one, consider seeking out a mentor. Explore Facebook groups or networking sites like LinkedIn to find experts in the fields of forensic economics. Once you do, reach out to them to ask a few questions about their career and get some guidance on how you can become involved yourself.
Additionally, focus on not only refining your understanding of economic theories and methods, but on your more general soft skills as well. Hone your interviewing skills, your interpersonal communication, your sense of adaptability – all of these criteria are in extremely high demand among employers across all industries. Strengthen your abilities in these areas and you'll transform yourself into an exceedingly attractive candidate.
One of the most transformative, interesting and prosperous career paths on the market today, forensic economics has a lot to offer the next generation of working professionals – and you might just be one of them. If you're seeking an exciting new career path with the capacity to make a difference in people's lives, becoming a forensic economist could help you do exactly that. By getting the right education and refining the appropriate skill sets, you'll set yourself on the path to a fulfilling career in forensic economics.
For more articles, visit OD Blog.