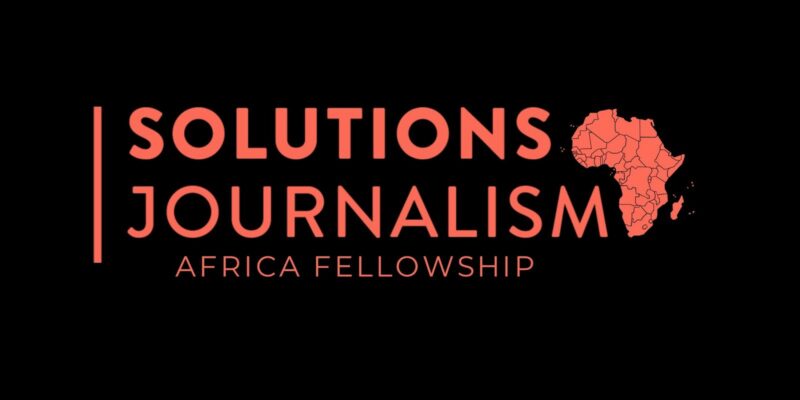 Apply for the Solutions Journalism Africa Fellowship 2021 ($2,000 in funding)
Deadline: July 3, 2021
Are you a journalist, creative or lecturer who is passionate about promoting health or development-focused African solutions through visual, written, oral and digital media? Apply for the Solutions Journalism Africa Fellowship 2021 and reframe the news from and about the continent.
The Solutions Journalism Network's Africa Initiative is seeking applications from individuals who want to start (or upgrade) a solutions journalism-focused project or art project that is based in, or focused on, Kenya and Nigeria.
As a pioneer Solutions Journalism Africa Fellow, you'll receive $2,000 in funding to launch or expand your platform — provided it initiates or supports solutions journalism at the newsroom and community levels. Whether you are a photographer, freelance reporter, lecturer, tech or data enthusiast, feel free to send your pitches
Funding
All fellows will receive $2,000 in unrestricted funding to support their projects. They encourage you to show how the funding will be used for your reporting or platform.
Each fellow receives half the stipend at the start of the fellowship, in August 2021. Fellows whose projects are on track toward fulfilling their goals will receive the remainder of their stipends in November 2021, after submitting a summarized project report.
Eligibility
A prospective fellow may have any level of experience in any medium, but must be based in Kenya or Nigeria, with a project focused on any of these countries, and:
Actively working in journalism as:

a journalist, either employed by a news organization or freelance;
an educator teaching journalism; or
another type of journalism creative or product innovator.

Should be registered on SJN's website.
Trained in solutions journalism, or committed to taking a training session before the start of the Solutions Journalism Africa Fellowship. (Fill out and submit your application form, but do register for a dedicated Solutions Journalism 101 webinar here on Thursday, June 24, 2021 at 1 p.m. West Africa Time and 3 p.m. East Africa Time. In addition, you have the option of taking their self-guided "Basic Toolkit" training through their Learning Lab.)
Applying as an individual — not a team or an organization. If teams from a platform are applying, one person must serve as the contact/lead person for the fellowship duration.
Expectations
Achieving these project goals: 

producing or facilitating the production of solutions stories; 
documenting your project with a blog post, case study or video for the greater SJN community;
training and engaging with fellow solutions-focused journalists/creatives; and 
creating communities of solutions journalism practitioners.

Serving as an ambassador for solutions journalism in your community, country and region, alongside other SJN ambassadors across the world.
Abiding by SJN's ethical standards.
Joining monthly calls with fellows who share similarities in project theme and location.
Joining bimonthly calls with the entire cohort of 10 Solutions Journalism Africa Fellows, including select guest speakers who will support Fellows' professional development.
Joining monthly calls with SJN's Africa Initiative manager, Ruona Meyer, for feedback and brainstorming on project goal status.
Participating in a speaking engagement (as a panelist, etc.) within and beyond SJN's Africa Initiative network.
Application
Fill out the application here. The deadline to apply is July 3, 2021. No late applications will be accepted.
For more information, visit Solutions Journalism Africa Fellowship.