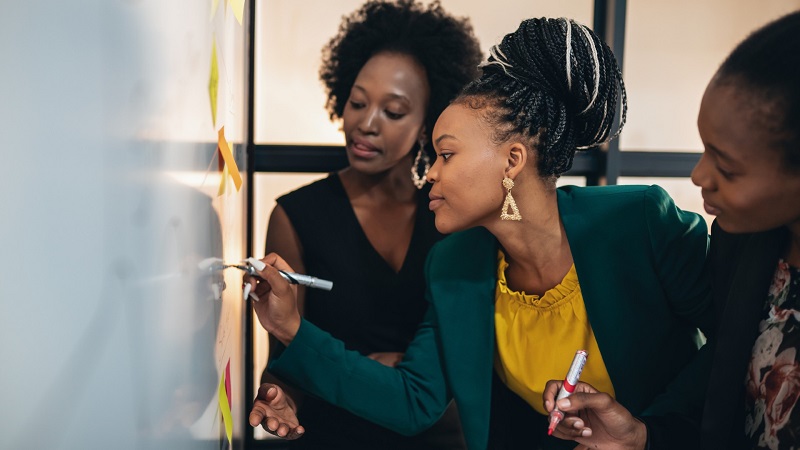 Thomson Foundation Bettina Fund Mentorship Program 2021 for Women in Media in Kenya
Deadline: August 1, 2021
Applications are open for the Thomson Foundation Bettina Fund Mentorship Program 2021. Women remain underrepresented in leadership roles in media organisations despite a higher proportion of female students graduating from university journalism courses worldwide.
In a bid to challenge this disparity the Thomson Foundation is launching The Bettina Fund – Empowering women in media. The first and pilot phase of the program is taking place in Kenya where, despite 61% of journalism graduates being female just 8% of media houses are run by women.
The foundation has teamed up with Baraza Media Lab, an initiative working to promote a strong and diverse media ecosystem in Kenya from its collaborative space in Nairobi.
Progam Detail
This is a highly personalised program with each participant having an individual mentor so places are limited. It will start in September 2021 and run for three months. Because of the continuing uncertainty due to the COVID-19 pandemic, the program will take place virtually, through a learning journey made up of one to one online mentoring, webinars and e-learning courses.  
Eligibility
Open to women living in Kenya;
With at least 2 to 3 years' experience working in the media;
Working for one or more media focused organisation. These need not necessarily be in the traditional or legacy media. They welcome applications from women working in small or start-up organisations in the digital media sector and media entrepreneurs; 
You must have a good understanding of the English language as online courses and webinars/meetings will be conducted in English.
Terms and Conditions
The competition is open to entrants aged 18 or over.
Selected applicants are responsible for ensuring they are available to attend online workshops, webinars and mentoring meetings and in accordance with these terms and conditions.
Participants will be required to take part in promotional activity related to the program and shall participate in such activity on Thomson Foundation's reasonable request. The participants will consent to the use by Thomson Foundation of the participants images, names and voices for publicity purposes (in any medium, including still imagery and video, online, including the website hosted by Thomson Foundation), and in newsletters, marketing and promotional material.
Thomson Foundation will take care of any personal information supplied to it as described in its privacy policy, and in accordance with data protection legislation. By entering the program, you agree to the collection, retention, usage and distribution of your personal information in order to process and contact you about your application, and for the purposes outlined in the above bullet point.
Applicants shall be deemed to have accepted these terms and conditions.
Application
The closing date for applications is August 1, 2021 (midnight BST – London). Late applications will not be considered.
For more information, visit Thomson Foundation.