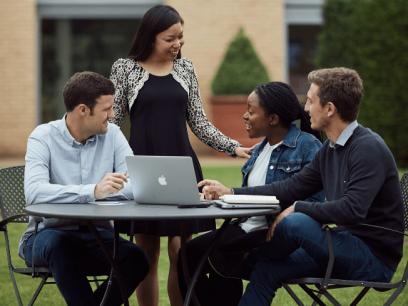 Oxford 1+1 MBA Class of 2022-2024 (Scholarship available)
Deadline: January 31, 2022
Applications are open for the Oxford 1+1 MBA Class of 2022-2024. The Oxford 1+1 MBA program is an opportunity for talented individuals to combine a Master's degree from selected Oxford University departments with their one-year MBA.
As the global business environment becomes increasingly complex and interconnected, this powerful joint degree combination allows you to gain deep knowledge and expertise in your specialist fields, as well as developing a comprehensive understanding of business, exceptional leadership skills and practical experience.
You will spend your first year completing a Master's in your chosen discipline before joining the MBA in your second year. As soon as you start the 1+1 MBA, you will become an integral part of the Oxford diverse community, developing strong relationships with current MBA students, international alumni, prominent academics, and expert practitioners.
Scholarship
Every year, the Pershing Square Foundation awards up to six full scholarships to support outstanding students on the 1+1 MBA, covering the tuition & living fees for both the Master's degree and the MBA year.
Eligibility
You must meet the entry requirements for both the Oxford MBA and your chosen partnering master's program individually, and submit separate applications to both programs before their respective deadlines.
Application
To apply for the Oxford 1+1 MBA you will need to submit two separate applications, one to your chosen partnering program and one to the Oxford MBA.
Both programs will have their own entry requirements, application deadlines and admissions process. Research both programs to ensure you have everything you need to submit by the required deadlines.
For more information, see FAQ and visit Oxford 1+1 MBA.