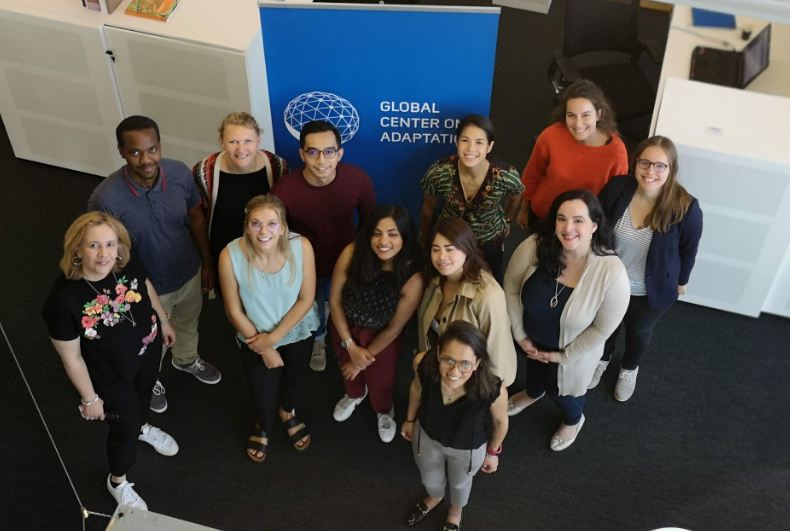 Global Center on Adaptation – Nomination for Members of the Youth Advisory Panel
Deadline: August 25, 2021
The Youth Leadership Program of the Global Center on Adaptation (GCA) and the Youth Adaptation Network (YAN) is accepting nominations for the flagship Youth Advisory Panel to the CEO of the GCA.
The Youth Advisory Panel will be a gender and geographically balanced team built on the principles of openness, inclusion and transparency to ensure a fair representation of the Youth Adaptation Network at high-level decision-making spaces. The Youth Advisory Panel shall constitute a twelve (12) member gender-balanced group from Latin America and Caribbean, Asia, Africa, North America, Europe, and Oceania.
The Youth Advisory Panel will provide strategic advice to the leadership of GCA on youth engagement to drive the adaptation agenda. Additionally, the Panel will ensure that the main goals for YAN which are to engage, empower and amplify the role of the youth in the adaptation agenda are achieved. As such, the Panel will be responsible for liaising between the GCA programs, external partners and the YAN. The Youth Advisory Panel will be expected to have expertise across the different adaptation thematic areas: Food Security, Infrastructure and NbS, Climate Finance, Youth Leadership, Water and Urban, and Locally-led Action.
Roles
Advisory Roles of the Youth Advisory Panel
Provide strategic advice to the CEO of GCA;
Provide guidance to GCA Program Leads on youth engagement to accelerate adaptation action;
Lead the Youth Adaptation Network in strategic partnerships to achieve the goals of the YAN;
The Chairperson from the Youth Advisory Panel will have observer status on the GCA Board and will be required to attend such meetings.
Coordination Roles of the Youth Advisory Panel
Facilitate the implementation, monitoring and review of the YAN activities through active youth engagement with the YAN membership, the GCA and external partners;
Facilitate youth engagement in regional, national and sub-national stakeholder fora on adaptation through the YAN other existing platforms to ensure youth inclusiveness;
Serve as thematic leads on adaptation to the YAN and deliver capacity building initiatives for YAN members on adaptation-related themes at the regional level;
Manage the development of the YAN Annual Stocktake (an annual summary on the state of youth and adaptation).
Eligibility
Open to young people who are aged between 15 to 30 years and are members of the YAN. To join the YAN, click here.
Individuals can self-nominate themselves, however, priority will be given to nominations received from existing regional and international youth climate networks.
Nomination
The deadline for nomination is August 25, 2021. Announcement of selected candidates will be on September 6, 2021.
For more information, visit Global Center on Adaptation.