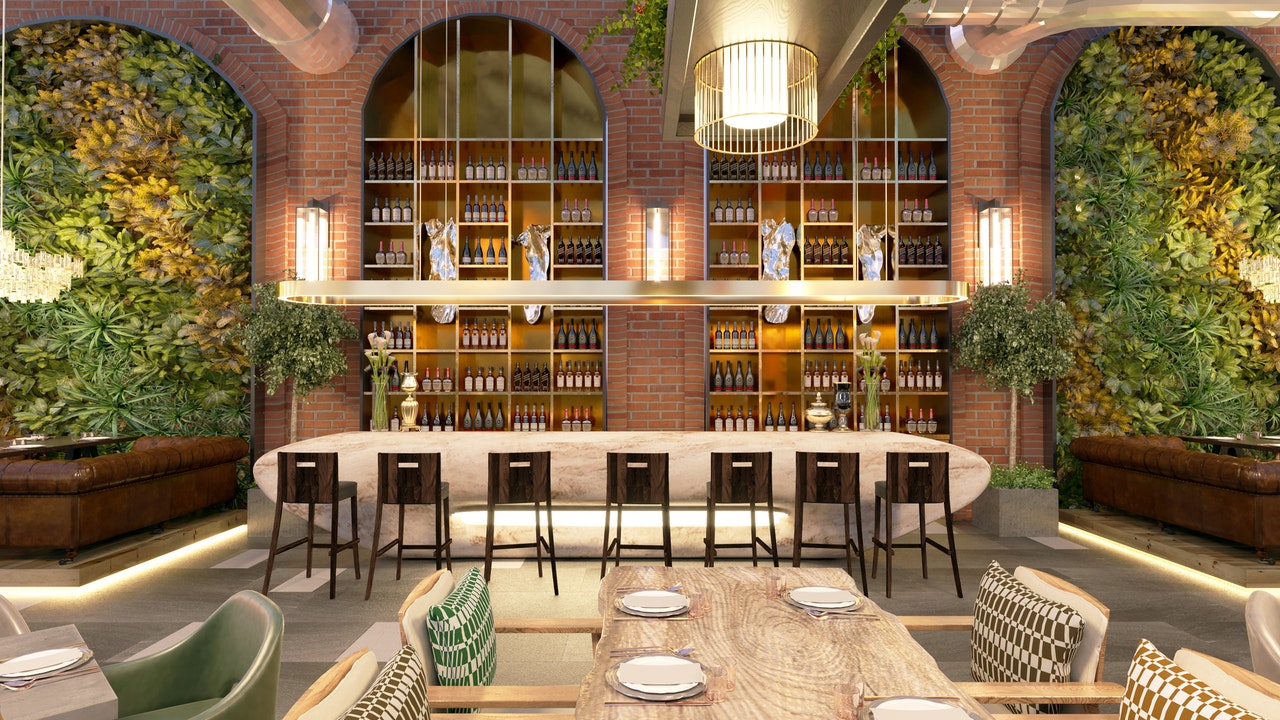 A Step-by-Step Guide to Starting Your Own Restaurant
It's always a difficult undertaking to start your own restaurant business from scratch. The majority of aspiring restaurant owners are unsure about where to begin, how much the entire process will cost, how to deal with licenses and laws, how to create proper predictions and budgeting, and a host of other questions.
The following handbook is aimed for anybody who is interested in learning how to start and operate a successful restaurant business. The information provided in the following recommendations will give you with valuable knowledge that you should keep in mind as you begin your career in the restaurant industry. If you are able to interest yourself in the concept and conduct comprehensive preliminary research, you will make the process even more straightforward and set the stage for your eventual achievement.
1. Develop a business plan and a theoretical model for the concept
Building a business plan and developing a vision for your future restaurant are two of the most crucial phases in the whole establishment-planning process. If you have come up with the idea of starting a restaurant, you will almost certainly have a vision for how it will operate, what will distinguish it from the competition, where it will be located, and other important considerations. Now it's time to refine and clarify that vision.
The name and brand identification of your restaurant, floor layouts, décor, equipment, payment processing services and more should all be considered, even the number of restaurant bar stools that you will place. Make a list of every single thought that comes to mind in order to make the process as easy as feasible. After you have reached a decision on each and every element of your restaurant's operation, you can begin putting together the final business plan.
Please keep in mind that the entire purpose of the business plan is to ensure that no area of your restaurant business is ignored. Legal, financial, operational, and marketing aspects of your business are all crucial to your long-term success. So when you have finished writing out your business plan, ask for a second opinion from a competent individual, such as an experienced restaurant consultant or adviser. You'll be ready to go forward with the remaining phases once you've polished up your overall strategy.
2. Choose the most suitable location for your restaurant
When it comes to starting a restaurant, the real estate agent's catchphrase, "Location! Location! Location!" holds true just as much as it does for other businesses. First and foremost, when deciding where you would want to locate your restaurant, consider exogenous variables such as demographics, competitiveness, customer spending potential, and other similar considerations.
Your restaurant should not be located in an area with no historical features, a predominantly elderly population, high traffic volume, a difficult-to-please landlord, or a considerable amount of competition. Always keep in mind that, no matter how amazing your service is, if you don't make a concerted effort to get recognized by picking a suitable location and implementing an effective marketing plan, it might take months before clients become aware of your existence.
3. Consider your financial situation
Many company owners are interested in learning how much it costs to establish a restaurant. The answer, of course, is that it is dependent on a variety of variables. However, today, obtaining funding is not as difficult as it used to be. Once your restaurant is up and running, the most crucial thing to consider is how you will manage the money and accounting aspects of your business. Many entrepreneurs are enticed to establish their own business by the almost perfect picture of the sweet life of a restaurant owner.
True, as a business owner you will have to devote a substantial amount of time to dealing with the books and handling all of the financial and accounting matters. Of course, if you want to maximize the efficiency of your company, you may always engage an accountant or a financial expert to handle the necessary tasks. The result will be that you will avoid incurring financial losses as a result of unanticipated charges or incorrectly calculated expenses for operational procedures.
4. Think about the hiring process and the organization of employees
You should concentrate not only on attracting qualified employees, but also on maintaining them, as long as possible. However good your cuisine is, if it is not presented properly or supported by competent service, you will suffer substantial losses – both financially and in terms of your reputation – as a result. That is why you should devote a substantial amount of effort to identifying the most qualified individuals to manage your business.
It's important to remember that everyone in your establishment, from your hostess to your waiters and bartenders to your chefs, represents your company. As a result, surround yourself with specialists that understand the importance of each customer and go out of their way to make each visit a memorable one.
5. Look forward to the Digital Age
This is one of the most certain methods of gaining a competitive advantage. While many current restaurant owners continue to rely on out-of-date technologies to manage their operations, you can rapidly and effectively differentiate your company by implementing advanced technology solutions to streamline your operations.
Investing in a professional point-of-sale restaurant management system has been shown to be a successful approach to get an advantage. You will be able to centralize a variety of procedures that would otherwise need a substantial amount of time and resources to administer. Integrating such infrastructure into your restaurant will ensure that the day-to-day operations are carried out without difficulty. Integrating such infrastructure into your restaurant will not only streamline your operating operations, but it will also raise production and efficiency, as well as improve the overall happiness of your clients.
6. Creating a recognizable brand
This will, of course, take time. It is important, however, that you begin thinking about it as soon as the notion of starting a restaurant crosses your head. Make an effort to stand out from the crowd. Take the initiative and make a statement. The majority of the time, the more actively you advertise your company, the better the outcomes you will achieve. However, do not make the mistake of promoting your business before ensuring that you have anything to offer your consumers. First and foremost, determine what the consumers' requirements are and what they place the greatest importance on.
Otherwise, you risk having the opposite impact – if you disappoint your clients, they will not suggest your establishment to their large network of friends and colleagues, resulting in a loss of business. Consequently, the ideal course of action is to combine delectable cuisine with high-quality service to achieve success. As a result, you will pave the road for success and establish your brand as a quality benchmark in the restaurant business in your neighborhood.
7. Get the word out about your restaurant
Alternatively, you might invest substantially on marketing. This procedure is essential for determining your short- and long-term success. It is time to concentrate on the most effective strategies to reach different categories of potential clients when you have developed an aesthetically pleasing brand identity that has the potential to be widely recognized by the public. As is true of many other businesses, market diversification within the restaurant niche is done mostly based on age groups, as is true of many other industries.
The requirements and expectations of each age group are different, and your objective is to identify your target niche and establish yourself as a leader in it. Keep in mind that if your goal is to be the "one-stop-shop" restaurant, you will almost certainly fail in your endeavor. People enjoy the sensation of being in a place that is connected to their personal preferences. Furthermore, if you are targeting three separate generations, you will be unable to implement a long-term plan. As a result, concentrate in a certain specialty and pursue your own distinct and independent path. That will undoubtedly be appreciated by your target clients.
8. The legal part
In order to succeed, you must first establish your concept, then evaluate the market and define your price. You must also collect thorough financial information and make the appropriate financial forecasts, and you must also clear the notion of employing and training your staff, and so on and so forth. Despite the fact that you may already believe that you are prepared to begin, this is not the case. The next step is the most precise element of the entire procedure – obtaining the appropriate licenses and permits. And obtaining all of them takes a significant amount of paperwork and patience.
It is possible that you will have to wait up to three months or longer to receive all of your licenses, depending on your region and the amount of requests that the local authorities must handle. In addition, the legal aspects of the process of starting a restaurant might change based on the state in which you intend to run your business.
9. Floor Plans
You may be required to submit a floor plan depending on the state in which you intend to start your business. When a restaurant is being built from the ground up or completely rebuilt, a floor plan is generally necessary. There are many people who make the error of starting the building work before they have a legal floor plan that has been approved by the local officials. The fact is that this will eventually become a big issue.
Make certain that you construct the facility exactly as it has been approved in order to comply with all local code requirements. When the construction is done, the division will check the business to ensure that everything has been built in accordance with the authorized plans and specifications.
Conclusion
Starting your own restaurant is a difficult undertaking that necessitates a significant investment of time and finances. While this procedure used to be complex and time-consuming, the quantity of information and valuable tools that are now available online makes it far less complicated and time-consuming. Do your study and concentrate on defining your one-of-a-kind concept. Follow the business philosophy that you want to instill in your company, and you will be successful!
For more articles, visit OD Blog.