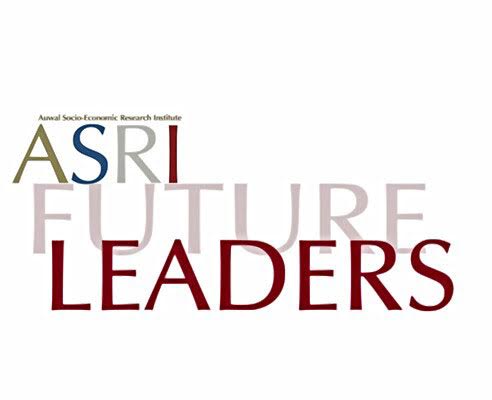 Auwal Socio-Economic Research Institute (ASRI) Future Leaders Program 2021 for South Africans
Deadline: October 11, 2021
Applications are open for the Auwal Socio-Economic Research Institute (ASRI) Future Leaders Program 2021. The ASRI-Future Leaders Program (FLP) recruits 30 candidates annually, for exposure to selected themes in politics, policy, democracy and governance in preparation for a career in politics, public (civil) service, civil society, business and the media.
The aim of the program is to develop the capacity, skills, aptitudes and attitudes of individuals who are interested in working in and strengthening the media, civil society, public service and government sectors, primarily.
In developing you as a young person, they enhance your social and human capital in a way that not only accelerates your personal growth but also translates into increased opportunities in the future. Graduates of the 2022 ASRI Future Leaders Fellowship Program are anticipated, in the medium- to long-term, with ongoing support and mentorship from ASRI, to go on to become influential and prominent leaders in government and civil society, occupying a variety of positions in non-profit organisations; interest groups; policy institutes; media organisations; the public service and so forth.
Program Structure
The online component of the fellowship program is 16 weeks long from February to May 2022 and fellows are required to be in attendance Monday to Thursday from 9am – 3pm. Due to the physical distancing constraints of the Covid-19 pandemic, the theoretical component taking place between February and May 2022 will be delivered online via Zoom webinars and breakaway rooms.
Upon completion of the program, you will take part in a 3 to 6 month work experience placement (externship) at an organisation in-line with your aspirations and interests. These will either be online or in-person, subject to the regulations of respective organisations. During this time online contact sessions will continue twice a week via zoom.
Cost
There is no financial cost to participants of the program. Costs of data will be covered for participation online, along with a subsistence stipend.
Eligibility
Students must have at least an undergraduate degree or diploma, with additional qualifications being an advantage.
Individuals should be active in their community, have some form of leadership experience and show potential for being a change agent in South Africa.
Applicant should not be over 35 years.
Located in Gauteng, Johannesburg.

Due to the Covid-19 pandemic, and the program being conducted online, it has been possible to accommodate participants based in other provinces. Candidates from other provinces are thus, encouraged to apply. Once in-person residency is safely possible, classes will be held at the ASRI office in Johannesburg.

Candidates must have South African citizenship, or legal right to live and work in South Africa (i.e. residence permit).
Alumni requirements: Upon completion of the program, participants are expected to remain active within the FLP Alumni network.
Application
The closing date for applications is Monday, October 11, 2021. Due to the high volume of applications received, they are unable to provide feedback on unsuccessful applications. Shortlisted candidates will be contacted by mid-November 2021.
For more information, visit ASRI.